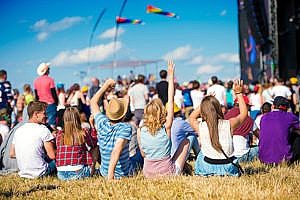 Festivals have become big business with millions of people attending events throughout the U.S. each year. However, as anyone who has ever hosted any type of festival knows, there are countless liabilities that must be considered before opening day. From bodily injuries to property damage, even well-planned festivals can result in major lawsuits. One of the best ways to protect your live entertainment company is by acquiring festival insurance. A festival insurance policy can help protect policyholders and producers against certain types of claims from attendees, vendors, sponsors, and other people and groups associated with the event.
What Is Festival Insurance?
If you are hosting any type of festival, you need the right insurance to protect you against costly claims. It is important to remember that any type of event that draws in a large public attendance is subject to certain risks. Festival insurance is a type of comprehensive coverage designed to cover a wide range of liabilities. A festival insurance policy can cover events lasting from just one day up to ten days in length. With festival insurance, you can maintain peace of mind knowing you will not suffer financial ruin in the event of a lawsuit.
What Type of Coverage Is Available?
When building your festival insurance policy, there are a number of coverage options available, such as:
General Liability: General liability insurance is one of the most important coverage options you can have when hosting a festival. It generally covers a range of possible claims, such as bodily injury, property damage, medical payments, advertising injury, and damage to premises that are rented to you.
Automobile Liability: If you use any type of vehicle for work purposes, you should have a commercial auto insurance policy. Auto insurance can help pay for repairs if there is physical damage to your business vehicle due to weather events, theft, or collisions.
Liquor Liability: If you plan to serve alcohol at your festival, liquor liability coverage is a must. Liquor liability insurance helps protect a company that serves alcohol from claims that can occur if a patron gets drunk and injuries someone or himself.
Rented Equipment: If you plan to rent equipment from another company for your festival, having equipment rental coverage can be invaluable. If the equipment that you rented becomes broken, stolen, or damaged in any way, an insurance policy can help you cover the cost of repair or replacement.
Third Party Property Damage: With third party property damage coverage, you can remain protected in the event that the property of others becomes damaged or destroyed while at your festival. This type of coverage can also be extended to buildings.
Owned Equipment: If you own and use your own equipment for your festivals, having owned equipment coverage can be highly beneficial. This type of insurance can help cover owned cameras and other production equipment, props, wardrobe, pictures, cars, and sets, as well as third party property damage.
Excess Liability: Excess liability insurance provides additional coverage when an underlying liability policy has reached its set limits. Having excess liability insurance can protect businesses from catastrophic losses when it comes to major lawsuits.
Why Is Festival Insurance Important?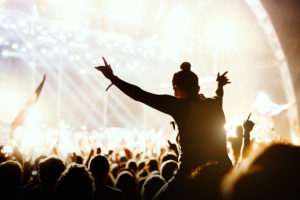 You may be wondering if you really need festival insurance. The short answer is definitely. Even if you are not required to have festival insurance by sponsors, vendors, or the venue in which you are hosting your event, having ample coverage can prove invaluable. You never know when someone is going to fall and become injured or an expensive piece of equipment is going to be damaged or stolen. When these situations arise, you do not want to be stuck covering the costs out-of-pocket.
Festival insurance can also be advantageous in other ways. For example, say that you have to cancel or delay your event at the last minute. If you do not have event cancellation insurance, you could end up with substantial expenses in addition to lost revenue. If you have staff working the event and one of them becomes seriously injured, you could be facing tens of thousands of dollars in medical bills and lost wages. However, if you have a solid workers compensation policy, you can rest easy knowing that your business is protected.
Learn More About Festival Insurance
There is a significant amount of work that goes into organizing and hosting a festival. However, no matter how well you plan there is always something that could go wrong. From unexpected cancellations to contractor negligence, knowing your risks and how to protect your company from certain liabilities is key for the long-term success of your company. For more information about special event insurance or to learn how you can acquire festival insurance of your upcoming event, contact the experienced special event insurance brokers at MFE Insurance today.