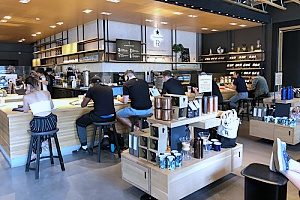 Workers' compensation insurance is an insurance program required by state law. The workers' comp program requirements vary by state. In every state, however, the employer pays premiums, and the program pays benefits in the form of pay replacement and medical benefits to employees who have work-related illness or injury regardless of who was at fault—the employee, the employer, a coworker, a customer, or some other third party. Exceptions include injuries occurring when the employee was not on the job and those caused from an employee's intoxication or illegal drug use and other injuries brought on by the employee's own misconduct. Also excluded are intentional acts done by an employer to injure the employee.
Workers' Compensation Insurance Program Explained
Workers' compensation statutes are intended to eliminate the litigation that often ensues when employees are injured on the job. Under state workers' compensation programs, benefits are provided to employees without having to prove legal fault on the part of the employer. In exchange for benefits, employees must forego the right to sue the employer for pain and suffering.
In most states, "employee" is defined broadly to include full-time, part-time, seasonal and temporary workers, executive officers, LLC managers, minors, trainees, immigrants and working family members.
Workers' comp insurance is available to an employer through any of the following resources: 1) a commercial insurer, 2) an authorized self-insurer, 3) a licensed group self-insurance association, or 4) a registered professional employer organization.
Most workers' comp policies require employers to educate their employees on work injury reporting before an injury occurs. When an employee reports a job-related injury to the employer, the employer should report the injury immediately to the insurer.
Workers' Comp Insurance Program for Restaurant Owners
Workers' compensation insurance for restaurant owners is a must. Restaurant insurance coverage can keep your restaurant from going out of business if one of your employees is injured.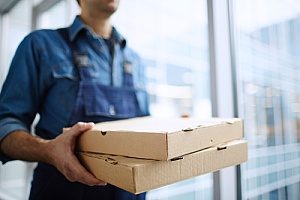 The food service business is fast-paced and fraught with risks. Whether you have a fine dining restaurant, fast food, café, bakery, catering, bar, brewery, pizza delivery service, or some combination of these, your food service operation involves many hazards. The most common injuries in food service operations are wet and slippery kitchen floors, broken glass, fire, burning hot liquids and equipment, sharp knives, swinging doors, foodborne illness, heavy lifting, collisions with other people, trip and falls, robberies, fights, and the list goes on and on. If your restaurant has a delivery or catering service, you also have the risks associated with travel from location to location and car accidents that can occur in the course of a delivery.
Without workers' comp insurance, a restaurant owner must pay out-of-pocket all medical fees and legal services of an injured employee. Penalties for failure to pay can result in large fines and even imprisonment in some states.
Most states require all employers to have workers' compensation insurance, but the extent of the coverage varies from state to state. By carrying workers' comp insurance coverage with high enough limits that you are well protected, you significantly reduce your risk of being sued by an injured employee while giving yourself and your employees peace of mind with the knowledge that an injury will not result in financial ruin for everyone.
In the state of Virginia, employers with three or more full or part-time employees must carry workers' compensation insurance. Those employers with fewer than three employees may voluntarily carry workers' compensation voluntarily. Employers who do have workers' comp insurance voluntarily are protected from paying costly medical bills and defending against lawsuits in the event of an employee injury on the job.
Employees are also guaranteed compensation for permanent injuries, lost wages, and rehabilitation.
Typical Workers' Comp Benefits
What expenses does workers' comp insurance cover? Here is a list of the typical benefits:
Medical coverage for injured employees
Disability coverage for injured employees
Survivor benefits for a deceased employee's family members
Burial and funeral expenses for a deceased employee
Rehabilitation benefits to help an employee recover from a work-related injury or illness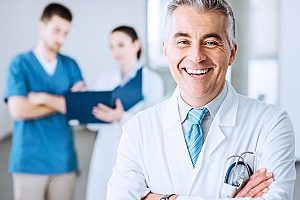 In short, workers' comp will provide care for your workers when they need medical care. This benefit relieves them from the stress of having to pay expensive medical bills while they recover. The pay benefits will keep families from struggling from lost wages while the employee is laid up.
Workers' comp also helps the restaurant owner by reducing the risk that a financial loss from an employee injury will bankrupt your business. It also protects your business from being sued by your injured employees.
Contact an Experienced Restaurant Insurance Broker
Speak to a restaurant insurance broker for more information about how to obtain workers compensation insurance as part of a restaurant insurance package. Many entertainment insurance brokers employ restaurant insurance experts who can help you determine how much workers' compensation coverage is adequate for your restaurant.