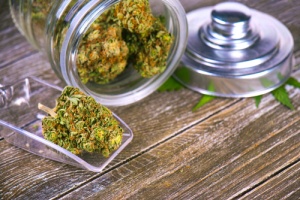 Cannabis dispensaries have been popping up across Michigan since recreational sales began on December 1st, 2019. While just a few recreational dispensaries have been licensed and approved so far, many more applicants are looking to gain approval in the upcoming months. If you are a cannabis dispensary owner in Michigan or will becoming one soon, it is important to protect your business from certain liabilities that could destroy your efforts.
The 10 Types Of Insurance You Need For Your Cannabusiness
Cannabis is a high-risk industry that can result in a slew of liabilities, such as customer or employee reactions to the product, loss of inventory due to malfunctions, employee errors, or contaminated crops. Fortunately, the right comprehensive cannabis insurance policy can help protect your dispensary.
1. Liability Insurance
General liability insurance protects cannabis dispensaries from claims that result from normal business operations. This may include property damage, bodily injury, personal and advertising injury, or defense costs. Your liability insurance may cover a range of expenses if you are found responsible for an accident, such as medical bills, lost earnings, and pain and suffering.
2. Employment Insurance
Employment insurance policies are designed to protect the employees that work for your Michigan cannabis dispensary. While employment insurance requirements can vary by state, most locations require business owners to possess workers compensation insurance, disability insurance, and unemployment insurance tax for their employees. Employment insurance helps cover expenses relating to on-the-job injuries suffered by your workers.
3. Crop Insurance
A crop insurance policy can be quite valuable to business owners of cannabis dispensaries. In the event of a product recall or the total destruction of your crop, your insurance policy would provide coverage to protect your business. Fire, wind, theft, and even sprinkler damage can cause damage to crops, but the right policy can ensure that you do not suffer from these types of incidents.
4. Business Property Insurance
Business property insurance is a policy that all businesses need, including cannabis dispensaries. Whether you own your own building or lease, commercial property insurance helps protect your building and its contents, as well as fences and outdoor signs.
5. Commercial Auto Insurance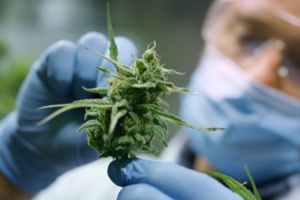 Transferring product is often required in the cannabis business. To protect your dispensary against the risk of vehicle accidents, you will want to have a commercial auto insurance policy. Commercial auto insurance can help pay for repairs if the vehicle that you use for business purposes is damaged by weather events, collisions, or theft.
6. Professional Liability Insurance
Professional liability insurance, also known as errors and omissions (E&O) insurance, is a type of liability insurance that helps protect professionals who give professional advice. Working in the cannabis industry, you may need to provide your customers with guidance about products to choose. If you give the wrong advice or leave out paramount information, you could be held liable for any damages that result.
7. Product Liability Insurance
Product liability is a real concern for business owners in the cannabis business as not everyone fully understands the effects that cannabis can have. Product liability insurance helps cover legal and court expenses when defending your business against claims of property damage, bodily injury, or financial losses resulting from the use of your product.
8. Equipment Insurance
Business equipment insurance provides dispensaries with coverage for losses or damage to property or equipment that you use in your normal business operations. Power surges, mechanical breakdowns, electrical shorts, and similar issues can result in the breakdown of important equipment you need to continue running your business. An equipment policy helps repair or replace this equipment to prevent an extended disruption to your dispensary.
9. Inventory Insurance
If your business's inventory is damaged, lost, or stolen, having an inventory insurance policy can help. You cannot always anticipate when a problem is going to occur that involves your inventory. When damage does occur, you will need to have these products replaced immediately to prevent a disruption of normal business operations. Inventory insurance can help minimize these types of disruptions.
10. Business Interruption Insurance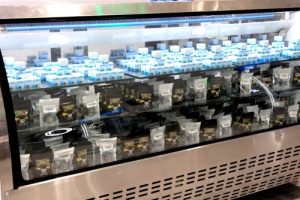 Business interruption insurance is a type of policy that covers the loss of income that your business could face following a disaster that is considered out of your control. A policy will typically provide coverage for any profits that you would have earned if the disaster did not occur, the expense of moving your business to a different location, and various normal operating costs.
Speak To Experienced Cannabis Insurance Brokers About Michigan Cannabis Dispensary Insurance
If you recently opened a cannabis dispensary in Michigan or are planning on doing so in the near future, know that the right insurance policies can help keep your business protected from certain liabilities. To inquire about a comprehensive Michigan cannabis dispensary insurance policy or to speak with an experienced cannabis insurance provider who can help you find a policy that meets your needs and budget, contact MFE Insurance.