In November 2018, Michigan became the country's 10th state to legalize the recreational use of marijuana. However, the state's recreational cannabis program remains under development, meaning commercial sales will not likely begin until early 2020. However, there are also a number of dispensaries that exist as medical marijuana has been legal in Michigan since 2008. Only adults over age 21 are legally allowed to purchase, possess, opening a dispensary and consume cannabis. In addition, medical marijuana patients are allowed to cultivate up to 12 cannabis plants at home.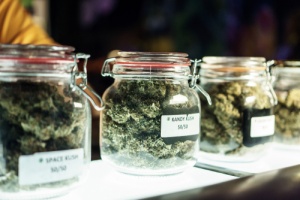 Before the legalization of cannabis in Michigan, possession of any amount of the drug was a misdemeanor. In late 2008, the Michigan Compassionate Care Initiative was approved by state voters. This law allowed patients to possess up to 2.5 ounces of cannabis with a physician's recommendation as a treatment for certain qualifying medical conditions. In November 2017, more than 365,000 signatures were submitted to push for the legalization of recreational cannabis. The proposal was approved, allowing persons over age 21 to possess up to 2.5 ounces of cannabis in public, up to 10 ounces at home, and the chance to cultivate up to 12 plants at home.
With the legalization of recreational marijuana, more entrepreneurs are making the decision to open up dispensaries. Opening a dispensary in Michigan requires a number of steps that must be completed to open a safe and legal business.
Opening a Marijuana Dispensary: Step-by-Step
Acquire a Grow License
The Michigan Marijuana Regulatory Agency (MRA) is responsible for cannabis licensing in the state. Also, medical cannabis dispensaries are known as "provisioning centers" in Michigan. To obtain a marijuana dispensary license, you will need to go through the MRA's two-step application process. The first step is pre-qualification, which typically consists of background checks of all persons listed on the application. The second step is license qualification, which consists of providing the MRA with more information based on the type of license you are trying to acquire.
In Michigan, there are now six new categories of licenses for the recreational cannabis market. These categories do not require a business owner to already have a medical marijuana license.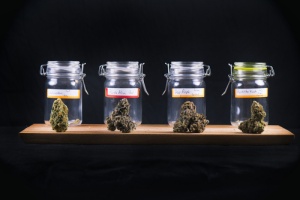 Class A grower – This type of license allows a small grower (up to 100 plants) to enter the market for a $4,000 license fee. Owners can only apply for one grow license.
Marijuana microbusiness – This type of license allows owners to grow up to 150 plants, which can then be processed and sold to adults age 21 or older. The licensing fee is $8,000.
Designated consumption establishment – This type of license allows business owners to open social clubs where marijuana can be used. The licensing fee is $1,000.
Marijuana event organizer – This type of license allows a business owner to put on temporary marijuana events. The license fee is $1,000.
Temporary marijuana event – License holders who want a temporary marijuana event license must also have an event organizer license. The cost is $500 per each day of the event.
Marijuana testing facility – This type of license allows business owners to test recreational marijuana. The license fee is $25,000.
Submit an Application and Pay Fees
Business owners that would like to acquire a license to open a dispensary in Michigan will need to submit an application and associated licensing fees. Existing businesses already involved in the growing or selling of medical marijuana will have their recreational process expedited. Many of the rules and regulations pertaining to opening a dispensary in Michigan overlap with the existing medical marijuana regulations.
Applicants who seek to obtain a license as a grower, processor, or microbusiness must pass a Bureau of Fire Services plan review. Some types of applicants may qualify for reduced application fees, such as social-equity applicants. The two-step process set out by the MRA includes the pre-qualification process, as previously mentioned, along with "establishment licensing," which involves strict vetting.
The fees associated with licensing can be quite steep. The application fee is a non-refundable cost that helps offset the cost for Licensing and Regulatory Affairs (LARA), as well as other expenses like conducting a background check. The application fee must be submitted before an application can be processed and is usually $6,000 for a state license. An applicant may also be required to pay additional costs, such as late renewal fees, a three percent tax on each dispensary's gross retail receipts, and the costs of investigation and processing during the application process.
Acquire a Store and Meet Zone Requirements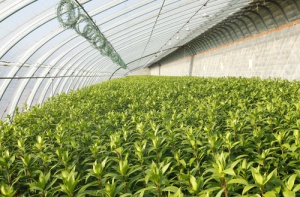 There are certain laws in Michigan that place restrictions on where you can open a retail cannabis dispensary. Under state law, no marijuana retail establishment can be located in an area that is specifically zoned for residential use. In addition, a dispensary cannot be opened within 1,000 feet of any school that accommodates grades K-12. However, there are some exceptions to this rule. In some unique cases, local municipalities may reduce this distance requirement or impose other location requirements as they see fit. In some areas, municipalities have completely prohibited the opening of retail dispensary stores in the community.
In areas where cannabis dispensaries do exist and provide services legally, these provisioning centers have the option to offer home delivery to customers. However, this can only be accomplished after the facility has had their delivery procedures approved by the MRA. Cannabis orders are received through a secure website that automatically authenticates access to qualifying customers. Medical cannabis can be delivered to the homes of registered patients even if the local jurisdiction does not allow dispensaries.
It is also important to consult with the local authorities to determine if opening a dispensary in your area is allowed. Many jurisdictions have passed laws that limit the number of retail dispensaries that can be opened within a single city or area. If your area has reached the maximum number of allowed dispensaries, you may not receive a license to open a business in that area.
Obtain the Right Insurance Policies
One of the most important components of opening a dispensary in Michigan is acquiring the right insurance policies for the protection of your business. Although the cannabis market has become more mainstream in recent years, many still view these retail stores as risky. Therefore, not all insurance companies offer comprehensive insurance for cannabis dispensary owners.
Whether you have a large or small operation, having the right insurance policies can make all the difference in the world to the safety of your staff, assets, and property. Here is a look at some of the most important cannabis insurance policies to have before opening your doors.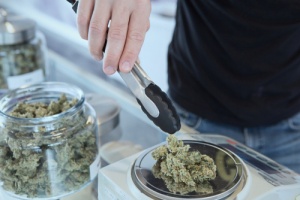 General Liability Insurance – General liability is required by all businesses, but especially those involved in the cannabis industry. This type of insurance protects your business against claims of bodily injury and property damage that may occur at your establishment.
Product Liability Insurance – With product liability insurance, your business is protected against claims of injury or damage from the use of your product.
Commercial Auto Insurance – A commercial auto insurance policy covers owned, borrowed, hired, or non-hired vehicles that are used for your business.
Workers Compensation Insurance – Workers compensation is typically required by the state. If an employee should become injured, this policy would provide the injured employee with payments.
Excess Liability Insurance – Excess liability provides businesses with protection for claims that exceed the limits of a primary liability policy.
Equipment Breakdown Insurance – This type of insurance covers essential equipment and machinery to ensure that a business is able to continue running smoothly even after a breakdown.
Cyber Liability Insurance – A cyber liability insurance policy can protect a dispensary against data theft and various forms of digital information mismanagement.
Loss of Income Insurance – Cannabis loss of income insurance protects marijuana dispensaries against loss of income due to a covered loss.
Employee Benefits Insurance – This type of insurance policy covers life and health insurance, retirement plans, and various other benefits covered through your employee benefits plan.
Crime Insurance – Under a crime insurance policy, businesses are protected against dishonest employees, computer fraud, forgery, and similar crimes.
Property Insurance – Property insurance covers various types of business-related property damage that occurs at your dispensary.
EPL Insurance – An EPL insurance policy protects employers against claims of employee discrimination.
Review Business Taxes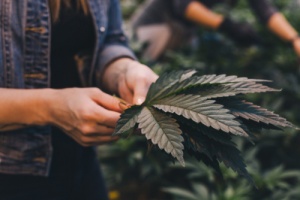 Medical cannabis sales in Michigan are subject to a standard state sales tax of six percent. In addition, dispensary sales are subject to another three percent excise tax. However, this tax rate does not carry over to recreational cannabis sales. Once the commercial sale of recreational marijuana begins in 2020, recreational cannabis will be subject to an excise tax of 15 percent, as well as the standard sales tax.
Revenues from cannabis sales are expected to increase tremendously in 2020, but they are likely to level off within a few years. There has been a steady increase in sales since October 2018 when Michigan reported an estimated $641,079 in legal sales. By July 2019, monthly sales were up to $30.1 million. However, the cannabis industry can be unpredictable and these numbers may not remain steady. It is important to be aware of taxation for your business to prevent financial strain.
Speak to a Cannabis Insurance Broker About Opening A Dispensary
Opening a dispensary in Michigan is not only a costly endeavor, but it can be a complex process that requires many important steps along the way. One step that many new business owners overlook is insurance. Without the proper insurance policies, your dispensary is at high risk for failure due to a lack of protection for your employees, inventory, and property. To learn more about cannabis insurance or how you can acquire a policy for your cannabis dispensary, contact the cannabis insurance brokers at MFE Insurance.