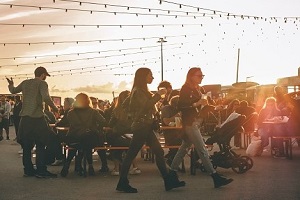 Liabilities are the debts and obligations that a company is liable to pay. If the expenses are not paid on time, they become a liability. When a festival company hosts or promotes a festival or event. They must make tremendous purchases, rent out equipment, pay artists, and pay for the workforce. Without the protection benefits offered by festival insurance, a company may be liable for millions of dollars.
Moreover, the hosts are responsible for the safety and security of hundreds and thousands of people. Here are some examples of festivals that went wrong, and organizers or companies faced lawsuits and hefty financial losses.
Festivals That Flopped With Major Major Liability Costs
The following festivals are well known for their poor management, scamming, and disasters.
Fyre Festival
Before its official launch, Fyre Festival heavily invested in marketing and promotions. The festival was labeled a glamorous and super luxurious party on a deserted island. The guests were promised the best music, adventure, food, and art, as the tickets cost thousands of dollars. Even Kendal Jenner and Bella Hadid promoted the event.
However, in reality, the guests were forced to sleep on mattresses and eat meals consisting of cheese and bread slices. On top of that, the management threw their luggage into an unlit car parking from shipping containers.
The whole festival was a scam, and the founder, Billy McFarland, scammed $27.4 million from investors. However, he was sentenced to six years in prison and is liable to pay back $26 million in a forfeiture order. The lawsuits and cost liability ended the career of Billy McFarland.
Bloc Festival 2012
The bloc festival was an artificial calamity. The electronic music festival promised people good music and an unforgettable sunrise. However, in reality, it was never provided. The security staff could not handle the 15,000-capacity festival staff as it was overcrowded and eventually canceled.
Not only were people stranded and didn't get the benefits from their tickets, but they were also shepherded out by the police and penned in by metal barriers. They were also promised late-night shuttle buses that only went to Canning town instead of Liverpool Street.
The organizer also issued a statement admitting there were problems with e-ticket checking and management, due to which the company was placed under administration. Moreover, there was serious concern over compensation to ticket holders. Due to a lack of insurance and capital, the company had to liquidate its assets to pay the outstanding liabilities.
TomorrowWorld 2015
TomorrowWorld 2015 was an epic failure and disaster in the Chattahoochee Hills, Georgia. Due to heavy rain, the ground was converted into a vast mud slush. Moreover, the roads leading to the nearest highways and safe points were inaccessible, and attendees had to walk miles on heavy, muddy grounds and in the dark to reach Uber and shuttle services to get out of there. The poor organization and sudden weather change were responsible for the disaster and collapse of the festival.
Approximately 3000 people were left in the cold while some had to rest at the roadside. According to the TomorrowWorld website, they had a minimal capacity of parking lots, entrance roads, and drop-off locations because of rain and traffic congestion. Most people only got refunded 1/3 of the ticket price.
The events had a significant financial and reputational impact on SFX, the company that hosts TomorrowWorld. They canceled the festival, and in 2016 the company filed for bankruptcy due to outstanding debts and liabilities.
Glastonbury 2005
Another rain-affected festival was Glastonbury. The festival had big names coming, like The White Stripes and Coldplay, but the festival was brutally affected by storms and floods. It was a much-unexpected rain, and the locals said it was the worst rain they had seen in the past 15 years.
Fortunately, the Glastonbury management prioritized safety, and the event was delayed. However, the storm caused significant damage to the festival.
How Can Festival Insurance Save Companies From Major Liability Costs?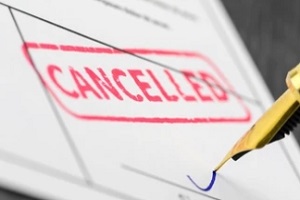 Event Insurance is crucial for festival organizers and planners. Fyre Festival didn't purchase cancellation insurance. Due to this, they faced a lawsuit filed by National Event Services Inc.
Festival giants like Bonnaroo and Coachella get a package of specialized festival insurance policies to protect their events. They typically buy the following:
Terrorism coverage
Workers' compensation
Business auto coverage
Protect Your Festivals Today With MFE Insurance
It is crucial to protect festivals and events with the right insurance coverage. Since there are huge risks associated with these events, you should have a backup plan and financing option in case of event cancellation and delays.
MFE Insurance can provide considerable coverage for your festival and provide significant financial assistance for the festival. Moreover, it also protects you against lawsuits. Contact us today so we can reduce the risk factors to a minimum and discuss the insurance requirement in detail.