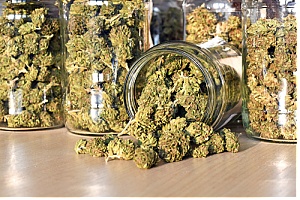 Opening new locations for Michigan dispensaries or expanding your existing operation to include a new license for recreational sales both require a license. However, for those people who do not already have a medical marijuana license, the process for some options will keep them waiting for over a year, as it can take a year to obtain a medical marijuana license in Michigan.
There is good news, though. Not all licenses require you to have a medical marijuana license. Because some business owners do not want to enter the medicinal field and want to strictly operate within the recreational use realm, recreational licenses are available without applying for or approval of a medicinal marijuana license.
6 Licenses For Michigan Cannabis Dispensaries
Whether you are determined to enter into the cannabis industry in the future or not, you can start your business in the recreational field with multiple license options, and you can always choose to apply for a medicinal license later on. You should also consider cannabis insurance in Michigan to protect your business.
Marijuana Microbusiness
This license is made specifically for those who would like to grow their own plants instead of operating a large dispensary that buys from other growers. As a great small business option, this allows you to grow as many as 150 plants, harvest and trim them for use, and sell your product to adults over the age of 21. The only requirements are to be a Michigan resident, and there is a license fee of $8,000.
Class A Grower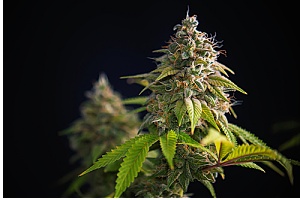 This license is similar to the medical marijuana Class A Grower license, but it works a bit differently. This option allows a grower to plant and harvest up to 100 plants with the intention to sell their product to established Michigan dispensaries in the form of seeds or fully-grown plants. Those who apply for this license are limited to one license and must pay a $4,000 license fee.
Designated Consumption Establishment
This unique option gives people the ability to create a social establishment where adults 21 and over can consume marijuana on the premises. Participants can choose to consume marijuana in whatever form they choose; however, there usually are not any alcohol or food options available. The fee for this is quite low, with the total cost amounting to just $1,000.
Marijuana Event Organizing License
This license is one that is unique as well, because it gives applicants the chance to organize events where cannabis products are consumed. The most famous of these events is the Cannabis Cup event, where different growers compete for honors and prizes. These events are temporary and are typically held for just a day or so. The fee for this license is just $1,000.
Temporary Marijuana Event
This license is similar to the previously mentioned option, and those who apply for this must also acquire a Marijuana Event Organizing License as well. With this license, you will be able to hold an event, but it also enables you to sell marijuana products at the event as well. This license covers you anywhere from one day to an entire week, depending on how long your temporary event will last.
These events must be 21+, and cost $500 for every day of use. If you intend to have marijuana vendors selling products to the public, you must pay an additional $500 a day as the organizer. Each authorized seller will also have to pay an added $500 for participating in selling at the event.
Marijuana Testing Facility License
This license is pretty self-explanatory, as it allows a licensed person to operate a marijuana testing facility. However, this license doesn't seem to separate medicinal from recreational use. However, this means that those applicants who have not gotten a medical marijuana license can still apply if they are not going to be testing medicinal marijuana.
If you are going to apply for a medical marijuana license, you will already have a license that will allow you to operate a testing facility for medical marijuana if you acquired this option. The license fee for this type of facility is steeper than many of the other choices on this list, with the total amount costing $25,000.
Speak to a Cannabis Insurance Broker About Michigan Dispensaries Insurance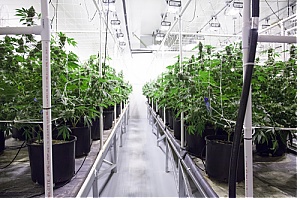 If you choose, you can acquire multiple licenses to use for different purposes, as long as you don't apply for one that limits you to have no other participation in another marijuana business, like the Marijuana Microbusiness License. However, many of the other licenses can be used together to create a thriving business model that allows you to produce and sell your product.
Options that are temporary, like the one-day event licenses, can be used to help promote your regular business while making extra money for the marijuana growers and sellers in your area. So, choosing to get more than one can be beneficial.
Call MFE today at 213-266-7990 or contact them online for more information on the licenses your cannabis dispensaries should consider.