Unless you have been living under a rock, you probably already know about the swift rise of the cannabis industry. More and more U.S. states are legalizing cannabis for recreational and/or medicinal use as health professionals continue to praise its benefits as a medical product for treating conditions like arthritis, cancer, and neurological disorders. If you are interested in opening a cannabis dispensary or are in the process of legally starting a cannabis grow operation, you may be wondering what changes are currently taking place in the U.S. in terms of selling and manufacturing legal marijuana.
States That Have Legalized Cannabis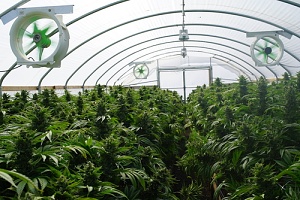 The legalization of cannabis continues to change year to year, making it difficult to keep up. Some states have legalized marijuana use both recreationally and medicinally, while others have only legalized the drug for medical use. In some states, all forms of cannabis are still illegal.
States that have legal recreational and medical cannabis include:
California
Massachusetts
Alaska
Colorado
Oregon
Washington
Maine
Vermont
Nevada
Michigan
Washington D.C.
States that have only legalized medical cannabis include:
Arizona
Florida
Indiana (CBD only)
Alabama (CBD only)
Hawaii
Connecticut
Georgia (CBD only)
Arkansas
Delaware
Illinois
Louisiana
Kentucky (CBD only)
Iowa (CBD only)
Maryland
Missouri
New York
Minnesota
North Carolina (CBD only)
Oklahoma
Mississippi (CBD only)
New Jersey
New Mexico
Pennsylvania
Montana
Ohio
New Hampshire
Rhode Island
North Dakota
South Carolina (CBD only)
Utah
Tennessee (CBD only)
West Virginia
Virginia (CBD only)
Wyoming (CBD only)
Texas (CBD only)
Wisconsin (CBD only)
The states in which cannabis remains illegal include:
Kansas
South Dakota
Idaho
Nebraska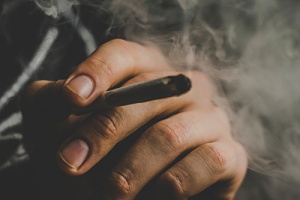 Certain states have initiated marijuana taxes to create an additional revenue stream for the state. Currently, seven states have marijuana sales tax, including California, Alaska, Massachusetts, Colorado, Nevada, Oregon, and Washington. Most of these states tax the customer during the purchase of marijuana, similar to retail sales tax. However, some states tax the transaction that occurs between distributors and cultivators, similar to how taxes work with alcohol.
Selling & Manufacturing Cannabis
Certain requirements must be met before cannabis can be legally sold or manufactured. This includes obtaining the required permits and licenses needed from the local, state, and federal government. Permit and licensing requirements can vary depending where you live and the size of your business.
Most cannabis sellers and manufacturers are required to obtain a business operation license from the county or city where the business is located, as well as a federal employer identification number (EIN) for tax purposes. You may also need to acquire land use or zoning permits that cover your business operations, as well as a sales tax license if you plan to sell the goods you manufacture. If your business includes the sale or preparation of food, you will also need to get a permit from the health department.
Liabilities of Working In The Industry
While cannabis is now legal in many states, there are still many liability issues that surround the manufacturing and selling of these products. Manufacturers, distributors, or retailers may be found liable if a defect is found in the design or product, resulting in injury to the user. Liability issues are fairly common in cannabis-infused edible products which now account for a majority of the cannabis market.
What makes cannabis-infused goods so risky is that many users do not realize it may take longer for the drug to take effect. Some users may take more of the drug to feel the effects faster, resulting in an overdose. If this happens, a cannabis business may be blamed due to lack of warning on the label or poor instructions. As dispensaries are often the main point of contact for patrons, they are often the first to blame when something goes amiss.
Importance of Cannabis Insurance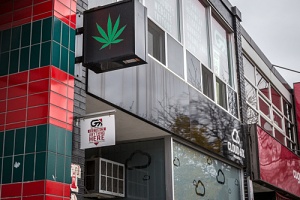 One of the best ways to protect your business against the risks associated with manufacturing or selling cannabis is by acquiring a cannabis insurance policy. There are a number of cannabis insurance products available to protect cannabis operations and cover their specific needs. Some of these policies include general liability, product liability, umbrella, auto, workers compensation, inland marine, crime, all risk property, director & officer, and professional liability. While your business may not need all of these insurance policies, there is a good chance you need at least some to protect against potential liabilities.
Failing to understand the serious risks involved with working in the cannabis industry could leave your business open to a wide range of costly legal issues. If you sell, grow, manufacture, or sell products that contain any amount of marijuana, having cannabis insurance is a must. For more information about cannabis insurance or to learn how you can acquire a cannabis insurance policy for your own business, contact the cannabis insurance brokers at MFE Insurance.