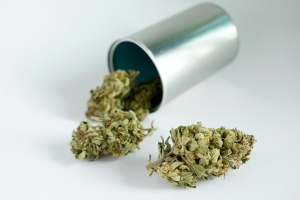 Transporting cannabis and cannabis-related products often carries more risks than with other types of transportation. Subsequently, it is highly encouraged for cannabis businesses to purchase cargo insurance, especially if they rely upon the transport of cannabis or cannabis products to or from their place of work.
What Is Cannabis Cargo Insurance?
Cargo insurance protects the items your business transports. For cannabis cargo insurance this particularly refers to cannabis products. If cannabis or cannabis products are lost, damaged or stolen during transport, cannabis cargo insurance covers the replacement cost of the lost inventory. Cannabis cargo insurance protects against the most common types of issues related to the transportation of cannabis and products, including:
Damage related to car accidents
Refrigeration equipment breakdown
Theft during the delivery of cargo
Damage via fire or smoke
Cannabis cargo insurance is not always included with a primary cannabis insurance policy, so it may need to be added as an additional coverage option.
What Are The Benefits of Cannabis Cargo Insurance?
If you have a significant amount of value in your cannabis and cannabis products, then you could face a substantial financial challenge if something were to go wrong during transport. Cannabis cargo insurance mitigates risks and provides your company with peace of mind knowing that you are insured if something were to occur when moving your cannabis or products from point A to point B.
Replacement Of Lost Cargo During Transit
Cannabis cargo insurance protects you financially if your cargo is lost, damaged or stolen in transit. For replaceable cargo, your policy can cover the replacement cost for any lost items. This means your business is not in jeopardy of any transit issues, and it can prevent any delays in the replacement of the lost cargo.
Income Replacement For Non-Replaceable Cargo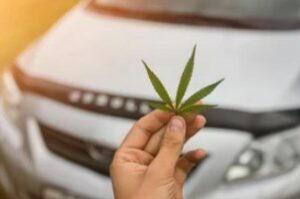 If the cargo that is lost is not replaceable, then your cannabis cargo insurance policy can provide you with financial compensation that was lost due to the lost cargo.
For example, if something were to occur to the delivery vehicle while you are delivering harvested crops to a manufacturer, wholesaler or dispensary, then you could be responsible for the replacement cost of the harvested crops. In this case, your policy can cover much or all of the cost of the lost crops.
Risk Mitigation For Your Cannabis Business
Financial risk is one of the primary concerns cannabis businesses face without an adequate cannabis cargo insurance policy. However, accidents that occur when a business is uninsured may also damage the company's reputation, regardless of whether or not the company is at fault.
Demonstrating that you are insured and adequately prepared when your company faces a difficult situation such as an accident involving your cargo places your business in a much better position. Cannabis crop insurance not only helps mitigate financial risk, but it can protect your business as a whole.
Peace Of Mind And Financial Security
Every business faces financial risk. Greater financial risk often means less certainty regarding your company's financial future. Cannabis cargo insurance can provide your cannabis business with financial security by ensuring you are not responsible for high replacement costs due to accidents or disruptions that occur during the transit of cannabis cargo. This peace of mind can allow your business to make more confident and bold decisions.
What Business Types Should Consider Cannabis Cargo Insurance?
Any cannabis operation that deals with the transport to their place of work or away from their place of work should consider cannabis cargo insurance. This includes but is not limited to:
Grow operations
Manufacturers
Wholesalers
Distributors
Retailers/dispensaries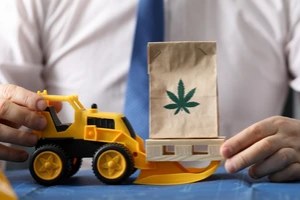 Grow operations that deliver their cultivated crops likely need cargo insurance to ensure they are adequately protected financially. The same applies to manufacturers, wholesalers and distributors of cannabis or cannabis products. Dispensaries, which sell directly to the consumer, may also need cannabis cargo insurance if they rely upon the delivery of their inventory from a secondary provider or if they transport the products themselves.
Cannabis cargo insurance is not required for all cannabis businesses. However, it is important to understand the risks of not obtaining a policy, which include the potential for significant financial loss if an accident were to occur to your cargo.
Consult With The Cannabis Insurance Pros At MFE Insurance
If you are unsure if you need to add cannabis cargo insurance to your existing cannabis insurance policy or if you have not yet obtained cannabis insurance for your business, contact the team at MFE Insurance today.
We can answer your questions and personalize a policy that meets your precise business needs, mitigating your overall financial risk and providing you with more financial security.