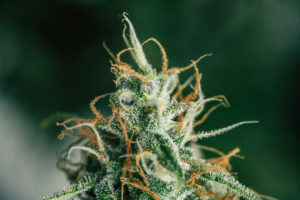 With many states changing their laws regarding cannabis in the past decade, the cannabis and hemp industries have experienced huge growth. The global cannabis market has grown from $3.4 billion dollars in 2014 to $10.9 billion in 2018 according to legal pot sales from BDS Analytics and Arcview Market Research. The growth and excitement of an emerging industry have attracted entrepreneurs to start a cannabis business. With this opportunity comes exposure to risks and liabilities resulting in the need to know what does cargo insurance cover.
Obtaining the right coverage for your cannabis business can be challenging. The legal requirements for a business owner to obtain certain insurance policies are grey and unclear in many states. In addition, many entrepreneurs entering the cannabis industry do not know all the exposures they are risking their business to. Cargo insurance is a must-have if your business transports or receives a cannabis product. We'll explain what cargo insurance covers here.
Cargo Insurance Coverage For The Cannabis Industry
Cargo insurance is designed to protect items that your business is transporting or being transported to your business. Cultivators, distribution-for-hire, delivery to patients, and dispensaries are all cannabis-related businesses that would benefit from coverage.
With a cargo insurance policy, you are covered if your cannabis product is lost, stolen, or damaged while it is being transported, unloaded, or loaded. There are additional coverage options that are available if you hire a transportation company to transport your product.
One of the benefits of cargo insurance is that it provides all-risk coverage. This means that a policy has extensive protection against loss or damages that are caused by external factors. Aspects included in this coverage include damage due to improper packaging, infestation, cargo abandonment, costumes rejection and employee dishonesty.
Damages To Cannabis Due To Improper Packaging
Cannabis products are especially delicate and must be packaged correctly to be sold to consumers. If the cannabis product is damaged due to not being adequately packaged, it can result in a loss of sales. This could occur when a shipper does not properly secure the cannabis product using the right packaging techniques. While the product is in transit, it could be easily damaged as a result.
Infestation To The Product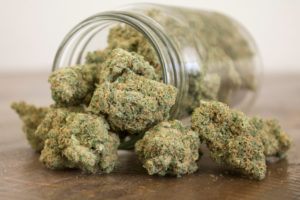 If you run a cultivation operation, then you are aware of the challenges of growing cannabis. It's a finicky copy that must have the right temperature, humidity, light, etc. to grow. Then it must be protected from a multitude of insects including whiteflies, caterpillars, spider mites, and aphids or you could lose the entire cannabis crop.
Once your harvest has been cultivated, your risks do not end. Infestations are a common occurrence in many industries during transportation. Once an infestation occurs with a cannabis product, you are looking at a total loss. Cargo insurance provides the peace of mind that your valuable cannabis product is protected if an infestation should occur while it's making its way to its final destination.
Abandonment Of Cargo
Abandoned cargo is when one of the following occurs:
After repeated reminders and notifications to take delivery of the cargo, the business is forced to declare the cargo abandoned.
The recipient is non-responsive or untraceable, leaving the cargo uncleared, forcing the cargo to be considered abandoned.
The business contacts the transporter to notify them that due to one of the reasons above, the cargo is abandoned.
There are various reasons that someone may abandon cargo that was purchased, but some of these reasons may include:
The recipient is in some type of dispute with the seller or shipper.
The product received is not correct, and the buyer doesn't want to pay the seller or incur costs to send it back.
They may have financial difficulty that prevents them from paying for the product.
What does cargo insurance cover? It covers the costs related to carbo abandonment including storage costs. This can help minimize the financial impact of this unfortunate event.
Rejection Through Customs
It is possible to ship cannabis internationally. There are many rules, and you typically must use a courier service to make it happen. Packaging practices are variable depending on the type of cannabis product that is being shipped and the courier service that's being used.
If the cannabis product does not meet these conditions, it will be rejected by customs. A cargo insurance policy will provide protection if your product is not accepted by customs in another country.
Employee Dishonesty
Most employees are reliable and trust-worthly. But there are a few bad apples who may steal your valuable product while it is being transported. It is another loss that's due to an external factor that cargo insurance helps protect a cannabis business from.
Reach Out To Professional Cannabis Insurance Brokers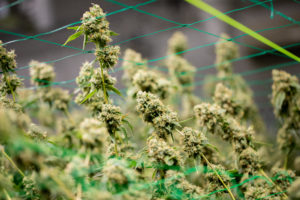 Ensure that you have the right protection for your cannabis business by knowing what does cargo insurance cover. To discuss this coverage or learn more about other policies that can protect your business, talk to the professionals at MFE Insurance today.