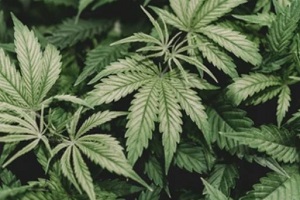 The cannabis industry is rapidly growing in the United States. According to the Bank of America Securities, legal cannabis sales grew by 40% in 2021, and global market sales rose to $31 billion. In the United States, 18 states have legalized the use of recreational cannabis.
A Gallup survey revealed that nearly 50% of American adults had tried marijuana. Cannabis by-products like edibles and CBD are also highly in demand. The CBD beverage market share is forecasted to reach $1.7 billion by 2025. However, with the unstoppable growth of cannabis, the United States Federal law still doesn't recognize the use of cannabis as legal.
Without legal recognition of cannabis from the Federal Marijuana Laws, the insurance and banking needs are made difficult for the industry's regulated cannabis business owners. Still, cannabis businesses need the same or sometimes more insurance coverage than other businesses.
What Are The Common Insurance Claims Cannabis Business Owners Need?
The cannabis business is a very high-risk merchandising industry and the growth of cannabis is difficult from end to end, which means the hazards involved are vast. Getting the final product available at dispensaries takes a lot of hard work. Many factors form a cloud of dangers and risks for cannabis business owners.
Insurance companies have started to design custom policies for cannabis businesses as cannabis sales have gained legal status in many states.
The Clarifying Law Around Insurance of Marijuana (CLAIM Act) and Safe and Fair Enforcement Banking Act of 2021 (SAFE Banking Act of 2021) aims to secure banks and insurance companies willing to extend their services to regulated cannabis sectors. These bills are under consideration, and they will hopefully bring significant relief to the cannabis industry if they are passed.
These are some of the most common insurance policies the cannabis industry requires:
1. Dispensary Insurance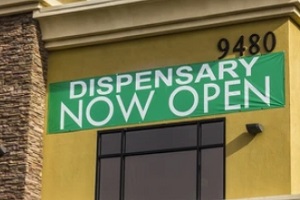 Cannabis businesses are worth a significant amount of money; securing your businesses with liability insurance is crucial. The purpose of dispensary insurance for cannabis businesses is to secure them from any event which can result in loss of income, products, and liability.
The cost of insuring a medical marijuana dispensary is worth the price. You need coverage to protect your business from unfortunate accidents like fire, explosion, vandalism, theft, and other similar accidents such as customers filing legal claims against your business, which will cost you settlements and additional legal charges. In the above scenarios, dispensary insurance will cover you.
2. Professional Liability Insurance
Professional liability insurance covers physical damages, financial damages, or body injuries resulting from mistakes and negligence by you or your professionals within the premises of your business establishment.
This industry has a huge need for professional liability insurance. Cannabis production has a lengthy procedure from start to end. Each stage has potential dangers, and slight mistakes can lead to significant losses; even with general liability insurance, you should still opt for professional liability Insurance.
3. Product Liability Insurance
Product liability insurance is prevalent in the goods manufacturing industry. This policy covers physical and health damages caused by faulty products that somehow pass inspection and reach the market by accident or negligence. A cannabis recall policy is necessary to address this issue immediately.
Flawed products are highly detrimental to your business. Supply chain networks of distributors and wholesalers will hesitate to work with you if you do not have product liability insurance.
4. Cultivation Insurance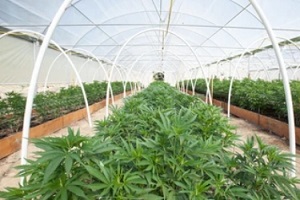 Your cannabis plants, farming equipment, and income need coverage. There are many facets to the cannabis industry, including research, medical, and recreational. Whether growers raise crops outdoors, in greenhouses, or indoors, crops and farming fields have significant dangers, including climate issues, pesticide issues, lighting, wildfires, mechanical accidents during cultivation, and other farming problems.
Cultivation insurance covers these accidents and any lawsuits against you. Since cultivation insurance protects growing plants, processed goods, final products, product liability, and business interruption, it will keep your business strong.
5. CBD And Hemp Insurance
CBD and hemp are the fastest-growing by-products of cannabis. They form a relatively new sector of the cannabis industry. Although both cannabis and hemp come from the same plant, hemp has minimal THC.
For this reason, federal laws permit the growth and sales of hemp. Products with more than 0.3% THC are considered marijuana, which is still illegal in many places. If you are already selling CBD or hemp or willing to start, you need professional guidance and insurance to cover the risk.
CBD is a valuable product in terms of its financial and social value; you have to keep yourself updated with constantly changing state and federal laws to avoid any trouble with the DEA.
6. Laboratory Insurance
Growers first test cannabis products in laboratories before sending them to the market as a final product. Federal and state agencies have a deep interest in monitoring cannabis laboratories. Your business needs laboratory insurance to cover any hazards in the laboratory and lawsuits against you.
7. Building Insurance
Regular insurance doesn't provide liability and property insurance to buildings where cannabis growth operations occur. Not only do warehouses and manufacturing units face these troubles, but cannabis dispensaries are also denied insurance. Building insurance is necessary for every business to cover its liability, assets, and property.
Slight mistakes in the cannabis flower or hemp biomass production and processing can cause significant losses. When you consider the expenses related to manufacturing plants and equipment, an excellent commercial property policy is essential.
8. Delivery And Transport Insurance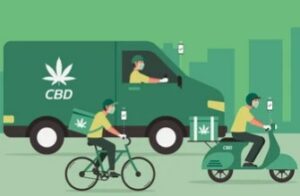 The cannabis business relies heavily on transportation to move the goods from agricultural lands to the warehouse to laboratories to cannabis dispensaries. With its high commercial and recreational value, cannabis is an attractive target for theft.
Delivery and transport insurance is necessary for cannabis business operations to provide protection in instances where products do not reach dispensaries or other required locations. The transport vehicles carrying cannabis goods hold high financial value; they also require coverage for accidents, thefts, and lawsuits.
Secure Your Cannabis Business With MFE Insurance
Not many insurance companies provide insurance coverage for cannabis businesses. MFE understands the need for regulated cannabis business owners to safeguard their rights and trade.
We provide a vast range of insurance policies to businesses relevant to regulated cannabis manufacturing or sale. Visit our website today to get a free quote for your business or give us a call at 213-266-7990.