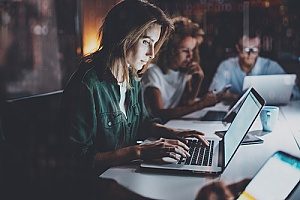 Are you one of many new tech startups? As popular as tech startups are, the smaller in size, the more volatile they are at going bankrupt due to a mishap. This is true for any small business. However, the types of mishaps than can bring down a tech startup are very new, and can be more devastating than traditional business accidents. You probably know all about the importance of technology insurance, but how could that insurance tie into protecting your tech business' software? We'll take you through the many ways data breach insurance can help your business.
What is Data Breach Insurance?
A data breach involves a big hack that compromises the information of multiple parties, usually from a business. This often includes sensitive, personal information such as full name, address, social security number, family member information, and more. Since 2016, there's been an increase of breached records within U.S. business, a 164% increase to be exact. This means, that well over 2 billion records were either lost or stolen since 2016. That means more than 80% of the actual U.S. population was affected by these breaches combines. This is a key statistic for your new tech startup to pay attention to. Because of the overwhelming number of data breaches, getting coverage for data breaches and other liabilities is as important as ever.
Should You Get Data Breach Insurance?
If you own a tech firm or are planning a tech firm in the making, you need to make sure you have coverage. It'd be great to be able to prevent a breach and if you've got a stellar network security team, it's possible you may be able to avoid it. But with the odds stacked against you, it's safer to have insurance, just in case. We strongly encourage you to consider data breach insurance for protecting your tech firm.
Other Types of Insurance to Consider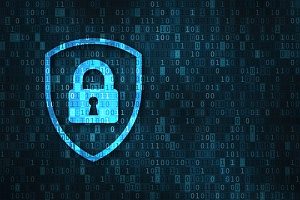 Theft is almost inevitable for every business; for a tech firm, it's almost guaranteed you'll experience theft. If your tablets, computers, laptops, or any other devices you have that keep your tech firm running get stolen, you'll need to replace them as soon as possible. When your business gets robbed of your most much-needed technology, you'll want insurance so you can replace your equipment without having to pay out-of-pocket for it.
Crime Insurance
You hope all your employees are honest workers and you never want to find out that your equipment was compromised by your own worker. However, things like this happen all the time in business. Other related issues from a criminal employee could include theft, forgery, fraud, hacking, and more, leaving your business high and dry if you have to pay for it out-of-pocket. When something like this happens, it's imperative that you have crime insurance to help protect you from the costs associated with dealing with your crime-committing employee.
Commercial Auto Insurance
Vehicles are becoming more and more essential to the tech world. In a time where self-driving cars are maneuvering their way into society, it's important to have coverage. Whether you've got a manned vehicle or your vehicles are on the road driverless, you'll need commercial auto insurance to cover the costs of an accident. This means coverage for repairing the vehicle as well as coverage for the employee's medical fees is the accident was serious.
Umbrella Liability Insurance
Some of the things listed are inevitable, but there are some instances that could inconvenience your business that may not even cross your mind. It's these occurrences that could end up costing you a fortune in recovery costs. For those incidents, it's best to have umbrella liability insurance also known as excess liability insurance. When your coverage limitations run out and you're stuck paying hundreds of thousands to multiple millions in recovery costs, excess liability insurance could be exactly what you need to keep your company from going out of business. Policies for excess liability insurance start at $1,000,000—imagine having to pay that with your own expenses. With umbrella liability insurance, you won't have to worry about those high-ticket costs; your coverage will take care of it.
Loss of Income Insurance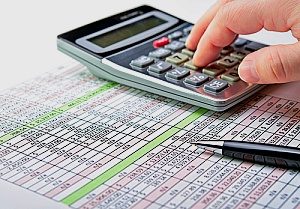 When a business has to shut down temporarily, it can cause great strain on the company. It affects the owner, the business and the valued employees. Reason being, it greatly affects profits and employee income. With loss of income insurance, your company will be covered for loss of income based on what your business has made in recent months. This will help cover lost wages for income, payroll, taxes, advertisement, leasing operation, and more while your business recovers. This type of insurance can cripple a business is the owner has to pay out-of-pocket; it's best to have coverage.
Choosing a Technology Insurance Broker
As you get your tech firm off the ground, make sure you're taking care of your business by protecting it from any unforeseen incidents. The best way to do this is to get covered with data breach insurance. Now that you've learned the basics, you can get started adding these policies to protect your business.
Don't let predictable mishaps cause your tech firm to go belly-up in business. Choose an insurance agency that knows the ins and outs of protecting high-valued tech companies like yours. Speak with a knowledgeable technology insurance broker at MFE Insurance to get started on insuring your tech firm.