Winter brings with it a host of different public events. These could be winder wonderlands, festivals, and even food festivals! As festival performers and artists start to prepare to begin live shows again, many of them have been thinking about renewing their entertainment insurance.
The challenges brought by COVID-19 made individuals understand the need for financial coverage more vividly than they had in years. However, should festival performers get entertainment insurance? Is it important?
This post will detail how event equipment insurance could come in handy and what public liability insurance and event cancellation insurance are.
Do Festival Performers Need Entertainment Insurance?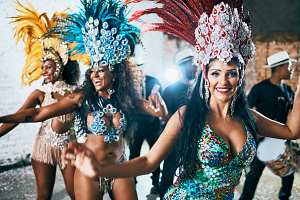 Festival performers who have been in the entertainment industry for decades know how vital a comprehensive insurance plan is. Whether there is a beer garden gig, private party, or public event, entertainment insurance must be in place for every occasion.
Even though unions provide loads of basic policies as part of their membership offer, festival performers cannot afford to be complacent. Every policy should be checked thoroughly, and they must ensure they are covered for the right amount. Moreover, they might also need to take out some additional insurance.
What Is Public Liability Insurance?
Every seasoned festival performer is aware that public liability insurance is non-negotiable. This is because any time a venue hires a performer, they ask them to have their insurance. Without this, finding a job at an event could be difficult.
If the performer gets into an accident at the venue he is performing at; public liability insurance will ensure that compensation pay-out and legal fees are covered. If the performer gets injured because of his negligence, liability will fall on them rather than the event organizers.
Hence, festival performers, including entertainers, bands, and musicians, must take the time to choose their policy instead of depending on the event organizer's insurance.
A public liability insurance plan will also ensure that the performed is financially covered in case they accidentally break someone else's equipment, like a sound system, or damage property.
How Event Equipment Insurance Can Save You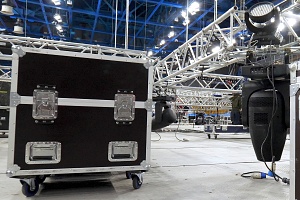 As a festival performer, you cannot predict when your equipment will get damaged, stolen, or lost. If you are not to blame, you can save yourself from loss by claiming the event equipment insurance.
However, entertainment insurance will not allow you to partake in risky, unprepared performances or bang your guitar intentionally, as it does not cover any intentional, accidental damage. You can only claim if the circumstances could not be predicted and you were not at fault.
Whether you have a piece of performance equipment stolen at the event or forgot to pick it up after your act, your insurance can help you cover it, ensuring you do not break the bank.
One cannot deny that even though performers work extremely hard polishing their festival skills, their equipment is expensive, and no money can replace the memories and emotions attached to each one. However, with the help of a claim, you should be able to soften the blow by buying a replacement.
What Is An Event Cancellation Insurance?
As a festival performer, what can you do when an event you have been invited to perform is canceled? Even though this is out of your control, you risk being out of a job, especially if you have withdrawn all other commitments and events to which you had been invited.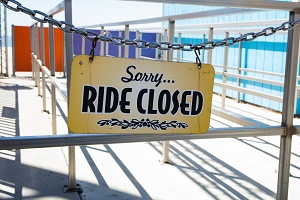 There could be many reasons why events get canceled, including flooding, fire, bad weather, or a death in the team.
The best part is that if you have Event Cancellation Insurance, you do not have to worry about irrecoverable costs. This insurance can be purchased by event planners, owners, and performers.
You could have booked your equipment, hired transport, and even paid for your accommodation, especially if you were traveling to perform in another part of the world. With this insurance, you will not have to pay out of your pocket if something goes wrong and you do not perform at the event.
Based on the contract's terms, the costs' liability could fall to the organizer or performer— if you are liable, you will have to cover all your costs yourself, especially if you do not have Event Cancellation Insurance.
If you cannot perform at a gig because of an accident, you must get Personal Accident Coverage. This will cover you for illnesses, and you can also pay a fixed fee for any customized policies you require.
MFE Insurance Has Got You Covered
MFE Insurance can help festival performers get entertainment insurance so they do not shoulder the burden of unforeseeable events.
Moreover, our team of experts is well-versed in the entertainment industry and can provide expert advice on which entertainment insurance you should get based on the kind of performer you are and the event you are performing at.
We ensure that everything goes smoothly, and even if it doesn't, we cover you for any costs. Contact us today to discuss what kind of entertainment insurance would be best for you.