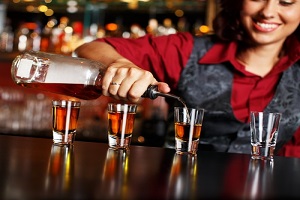 Many insurance providers offer "special event insurance" to protect policyholders from claims of liability at events they host. You may need a temporary insurance policy for your event if you intend to sell alcohol.
This not only protects you from medical costs, legal fees and more, but many venues will not allow you to host an event without liquor liability insurance or special event insurance for your event.
What is Liquor Liability Insurance?
Liquor liability insurance protects businesses or individuals that sell alcohol either for profit or for entertainment purposes during a special event. Liquor liability insurance can be purchased long-term, such as for a bar that operates six days a week, or short-term, such as for a wedding. For a special event, liquor liability insurance would be considered a type of special event insurance.
The purpose of this insurance policy is to protect the event host from claims of property damage or personal injury that result from the sale and consumption of alcohol. For example, if someone was to get into a car accident with a drunk driver who attended your party, they may try to hold you liable. Liquor liability insurance for your special event can cover the costs associated with the claim of liability.
Who Needs Liability Insurance To Serve Alcohol At An Event?
Anyone who is serving alcohol to others and wants to mitigate their financial risk should strongly consider purchasing liquor liability insurance for the special event. Otherwise, claims of bodily injury or property damage could cost the event host a substantial amount in legal fees, medical payments, and more.
When Obtaining Liquor Liability Insurance Can Help Protect You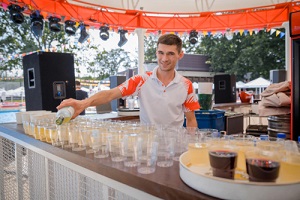 You may need to obtain a liquor liability insurance policy if you are hosting a corporate party, wedding, open house event, conference, fundraiser or concert. Of course, these are only a few examples; there are numerous other occasions that may require you to have liquor liability insurance or special event insurance to protect you (and the venue site) from any claims of bodily injury or property damage created by your guests.
Corporate Parties
A corporate party may seem more formal than your average get-together, but it is still not uncommon for incidents to occur, especially when alcohol is served. For example, if a physical altercation occurs at your corporate event and alcohol is believed to have played a role in the altercation, you may be held liable to a certain extent and one or more of the involved parties may seek compensation related to medical costs. If you are hosting a corporate party, you should protect yourself financially with special event insurance.
Weddings
If one of your guests is leaving a wedding and injures someone else while driving, the injured party may attempt to hold you liable since you served the guest alcohol. Liquor liability insurance for your special event can protect you in this instance. Of course, this is just one of many examples of a wedding accident that could lead to a liability claim.
Open House Events
Many policyholders purchase a liquor liability insurance policy when they are hosting an open house event to launch their new business or advertise a home that is listed. It is particularly important to purchase a liquor liability insurance policy in instances such as these, especially if you may be serving alcohol to individuals whom you do not know well.
Restaurants
If you host an event at a restaurant, it may be in your best interest to purchase a liquor liability insurance policy even if the restaurant staff is serving the alcohol. This mitigates your overall liability risk and allows you to enjoy the restaurant event without worrying about claims of liability that could affect your bottom line.
Conferences
If you host a conference of any kind at which alcohol is served, then liquor liability insurance is strongly encouraged to protect you and your business.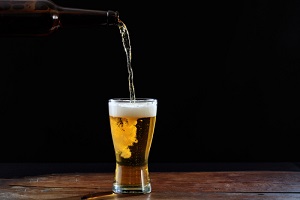 From alcohol-related injuries to damaged property that results from reckless behavior from someone at the conference who had too many alcoholic drinks, there are numerous ways in which accidents can occur and possibly leave you financially liable without adequate insurance coverage.
Fundraisers
Fundraisers often seem harmless and low risk. While this is generally the case, serving alcohol at your fundraiser could still lead to liability claims for any injuries or property damage that occurs.
Contact MFE Insurance To Find Out If Liquor Insurance Is Right For You
MFE Insurance offers liability insurance for special events to ensure you have the protection you need. You can start your policy by contacting our special event insurance professionals at MFE Insurance today. Our friendly and professional team is glad to answer your questions and provide you with a policy quote for your upcoming special event.