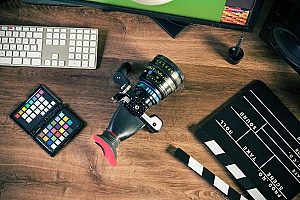 Production companies generally require commercial vehicles to increase the quality and efficiency of the workday. Commercial automobiles are typically more expensive, and any damage can lead to significant repair costs. Additionally, larger commercial automobiles can cause a lot of damage to other vehicles and property.
Without commercial automobile insurance, the production company is likely responsible for damages to the vehicle and any damage caused by the commercial vehicle. There are many benefits to commercial automobile insurance, and it is encouraged for production companies to fully understand the pros and cons of coverage when deciding whether it is right for them.
What is Commercial Auto Insurance?
Commercial auto insurance protects your company financially if there is an incident involving the vehicle that leads to damage. The damage may occur to the commercial vehicle that is covered, medical responsibility for anyone involved in the accident and other vehicles that might be damaged.
There are two primary components of commercial auto insurance, which is auto liability insurance and physical damage insurance. Commercial auto insurance essentially protects companies from financial risk related to the vehicles they rely upon on their production set.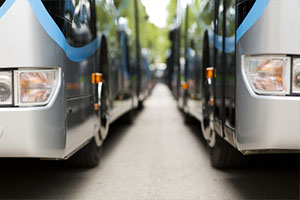 Production companies often rely upon vehicles they either own or rent to use on their set. Just the same way non-commercial vehicles require reliable insurance, so do commercial vehicles. Commercial automobile insurance for production companies allows for peace of mind, knowing they are protected if any issues were to arise involving the vehicle. Of course, this includes only vehicles that are used for the company and does not include residential vehicles.
Benefits of Commercial Automobile Insurance
Many production companies are tempted to skip over commercial automobile insurance and take the risk in an effort to reduce costs. However, this is a huge risk that can have devastating effects on the company if an accident occurs. Besides being necessary, commercial automobile insurance policies are incredibly beneficial. Several of the more notable benefits include:
Increased limits
Employee protection
Equipment protection
Fulfill lease requirements
Reduced financial risk
Personal insurance policies are generally hesitant or unwilling to cover more extensive repair costs with commercial vehicles. Insurance specific to commercial automobiles typically has a higher limit. There is reduced financial risk in many other areas as well, including the medical costs of employees injured using a commercial vehicle and equipment replacement.
Liability Coverage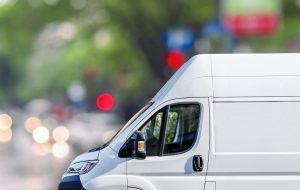 Auto liability may cover financial responsibilities the company has if anyone on the production set is injured using a commercial vehicle. Production companies often work in more confined areas and use the vehicles for a range of purposes. This often increases the risk of an accident. Liability coverage allows the company to know they are protected from financial responsibility if anyone suffers a bodily injury while operating or as a direct result of a commercial automobile. It also gives employees peace of mind to know the company is well-insured.
Liability also covers damage to property as well. If there is an incident with a commercial vehicle that is insured that causes damage to property either on set or away from the production set, the company is likely protected.
For example, if an employee is sent out in a commercial vehicle to pick up new production equipment and bring it back to the production set and gets into an accident, the liability portion of the insurance will cover the company's costs related to bodily injury of anyone involved and any damage caused to the vehicle and property of others.
Physical Damage Coverage
Physical damage insurance covers the company in the event there is damage or theft to the vehicle. There are two parts involved in the physical damage component.
The first is comprehensive coverage. Comprehensive coverage protects the insured company from non-damage related concerns, including theft. For example, if someone were to break into the production set overnight and steal the vehicle, then it covers costs related to the theft. If the vehicle is retrieved, the insurance may cover any damages to the vehicle.
Collision coverage protects the company from issues involving a collision. The collision coverage might pay for any necessary repairs or commercial replacement. This may include replacing the hood and bumper of a car, replacing broken glass and any additional needs that there might be. If the vehicle is totaled, then the commercial automobile insurance might cover replacement costs.
Protect Your Film Set With Production Insurance
If you are responsible for commercial automobiles and want to learn more about how insurance can help your company minimize financial risk, then reach out to our team here at MFE Insurance. We offer extensive coverage with production insurance, which includes commercial automobile insurance, general liability insurance, errors and omissions insurance and more. Feel free to reach out to us today for more information, and we are happy to answer any questions or address any concerns you may have.