The US entertainment is a multi-billion dollar industry with a $717 billion market size. It comprises several segments– filmmaking, radio, music, and print media. All of them require labor, capital, property, and equipment. With these many factors, there are a considerable amount of risks and liabilities for entertainment industry professionals.
If you are a film producer, you must counter these risks with entertainment insurance and take specific steps to reduce liabilities. Read this article to learn more about entertainment insurance liabilities.
What Is Entertainment And Event Liability Insurance?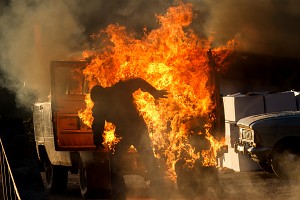 Entertainment and event liability is also public or broad-form liability insurance. It provides coverage for your legal liability and compensates 3rd party property and body injuries on your set or happened because of business activities. The policy also pays for legal defense costs resulting from lawsuits.
What Are Entertainment Insurance Liabilities?
Entertainment sites like film and music production have a constant risk of equipment failure and workers getting hurt. Producers and experts should consider the following issues to minimize risks:
Human error is a crucial factor to consider. People working on challenging projects can likely make mistakes because of workload and pressure. Try to keep the work-life balance for everyone working on a project. This way, you can prevent lawsuits for personal injuries.
The second important factor to consider is equipment loss and damage. Conduct all the necessary repairs to avoid equipment breakdowns. Failing to do so can result in expensive repair or replacement
Accidents are common reasons for lawsuits against producers, directors, and media companies. Strictly follow the SOPs and safety rules to avoid them
Companies that invest in entertainment insurance will have help covering equipment damage, injuries, and more costs if an incident were to occur.
4 Ways You Can Reduce Entertainment Liabilities
To make a project successful, you must ensure that all pre-project procedures go according to the plan. Investing in entertainment insurance is necessary to safeguard your production time and investment. In addition, you can reduce the probability of needing a claim in the first place with the following methods.
1. Understand The Possible Risks
Risk assessment is crucial for any business, as it can discover threats damaging the company's property and injuring people. Moreover, it allows you to get an idea of what insurance coverage you will need. Try breaking down the script to identify the possible risks in the act. Or you can run a test for equipment to check for errors. Moreover, to carry out the risk assessment, map out the required equipment, location, timeline, and workforce before production.
If you ignore the risk assessment and leave everything to the production date, accidents can happen, and people can sue you for acting irresponsibly.
2. Prepare Budget On Time
Budgeting is crucial in film production and determines how much you can invest in safety and other necessities. Budgeting should be the first thing a producer or company should do. It will give you time and capacity to look for locations with minimal risk and allow you to hire equipment in an optimal condition that promotes safety.
A well-defined budget will also allow you to prioritize investments and make room for essential things like insurance coverage, security teams, and risk assessment professionals in your project budget.
3. Create A Shooting/Production Plan
A poorly managed shoot can have issues like approaching deadlines, accidents, and equipment damage. If you cannot keep everything on track, the bond guarantor can take control of your production set, and there isn't much your insurance can do in this situation. Creating a comprehensive shooting and production plan will keep your team aligned with the budget and tasks and decrease the chances of errors.
A motion picture completion guarantee or completion bond is a contract for film sponsors who are guaranteed that the project will be completed on time, under an approved budget, and delivered to the studio or rightful owners. This is particularly true for more significant projects.
4. Keep The Communication Clear And Transparent
A proper communication channel is necessary for seamless operation and for avoiding errors. You can use a call sheet to prevent people from rushing to production sites. Moreover, it avoids car accidents, bodily injuries, and property damage on sets. Keeping the crew in the proper time and place can save your project profitability.
What Entertainment Insurance Covers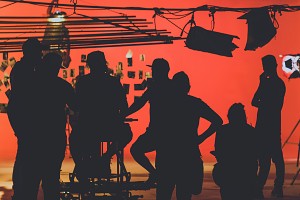 Even after you have assessed risks and overview safety measures, you will still need entertainment insurance to cover 3rd party property, body damages, and legal costs. You can have the following coverage with an entertainment insurance policy.
General liability
Errors and omissions (E&O)
Workers Compensation
Commercial auto
Commercial property
Cyber liability
There are various types of entertainment insurance, but which one fits your needs depends on your nature of operations and requirements.
Get Entertainment Insurance From MFE Insurance
Getting insurance is the best way to secure your project and business. As we know, there are several risks at a production site— it's essential to understand how to keep these insurance liabilities to a minimum! MFE Insurance provides comprehensive coverage for filmmakers and entertainment industry professionals. Visit our website to learn more, or call us for a quote.