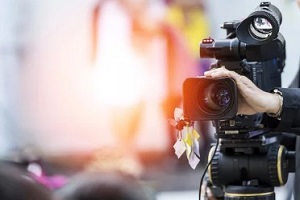 As a filmmaker, it is nearly impossible to cover all the shortcomings and possible liability issues that arise on the shoot. Operating a successful film set is not easy. There are tens of moving parts, and unfortunate events can occur in the blink of an eye, regardless of the production size.
However, annual production insurance removes your concerns regarding the crew, talent, sets, and equipment. Instead of obsessing over things that can go wrong on the set, you can focus on producing and screening the best talent.
Production Insurance Cover – What's Included?
Production insurance covers accidental property damages, theft, injury to the audience, crew, and cast members, and other exposures.
You can also opt for additional policies if you are shooting with animals. The best part is choosing the coverages you require and getting a custom insurance plan for your production needs. Instead of opting for ready-made plans that call for a compromise, you can make your own with your insurance company.
Film production insurance is used by film projects and production companies to protect themselves from any production-related liability. You can opt for annual insurance plans, which allow you the claim to cover the damages incurred in case of an accident.
Although this insurance covers production activities, companies must choose a coverage plan that best fits their requirement. While some producers might need insurance for rental equipment, others need insurance for rented spaces.
Besides, you can get general liability insurance for permits or locations, but this insurance only covers some vital aspects. For example, workers' compensation is not a part of this policy plan. However, it is essential because it covers any injuries to crew or cast and independent contractors. After all, you want to avoid being sued if someone gets hurt on set.
Who Needs Annual Production Insurance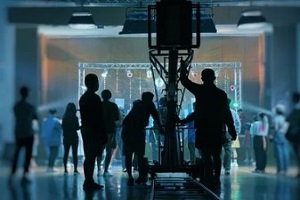 Annual production insurance is for any professional company or individual producing a commercial, television show, or film of any size that uses a crew, cast, or set.
You might opt for a minimum coverage plan based on your state's laws and regulations, but it is also acceptable to switch as per the custom requirements of your production.
You can choose between the following production insurance plans:
Equipment coverage
General liability
3rd party physical damage
The Benefits of Acquiring Annual Production Insurance
Annual production insurance protects filmmakers from all kinds of exposure during filming. The insurance policy is not bound by set or time and covers accidents with crew members and vehicles.
Besides, it also covers thefts and accidental damages.
After all, producers are responsible for every member and piece of equipment on set, but one can never predict an evil fate. Depending on the film and the kind of production, production insurance covers the following:
Damage to rental vehicles
Theft of rental vehicles
Bodily injury
Damage to rented equipment
Theft of rented equipment
Damage of drones
Theft of drones
Damage to rental property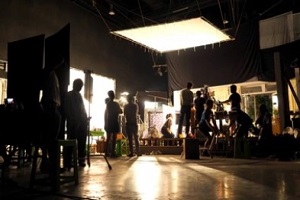 These are just a few examples of production insurance plans' risk coverage. Production companies and filmmakers can choose their coverage depending on their needs.
For example, if you work with lots of expensive jewelry items, such as diamonds, you can opt for a jewelry insurance plan. This insurance plan protects you in case of an incident like a robbery on set. After all, you can never predict what will go wrong when working with hundreds of actors and production workers.
Factors Influencing The Costs of Production Insurance
Every policy is different, so there is never a specific price list. Insurance plans depend on the size and requirements of the production.
Few aspects on which the production insurance costs depend include:
The insurance coverage you need
The size and scale of the project
The budget set aside for the movie
The duration of production
The risks involved in the production
The cost of the rented equipment
This means that the longer a project will last and the higher the risks involved are, the more you will have to pay for production insurance.
Why Should You Get Annual Production Insurance?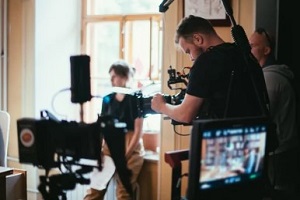 Annual production insurance covers a variety of productions. Hence, instead of opting for insurance coverage that only covers one project, you can choose a coverage plan that covers multiple projects.
Not only would it be cost-effective, but it will also ensure that you do not run into any legal complications. You cannot predict when something could go wrong, regardless of how careful you have been.
If you have annual production insurance, you do not have to worry about the cost of damages since your insurance company is always there to back you. MFE Insurance provides concrete insurance plans that cater to your specific needs. With us, you need not worry about any liability claims. Refrain from letting lawsuits get in the way of what might be a brilliant production!