From gummy snacks to chocolate bars, cannabis-infused goods have become a highly popular trend in recent years. In fact, more than $180 million was spent on cannabis-infused food and drinks in California alone in 2016, according to Green Entrepreneur. Studies from Technavio show that the global market for cannabis edibles is on track to meet a compound annual growth rate of over 25 percent between 2018 and 2022 for a total of $25.7 billion. While this is good news for cannabis manufacturers and dispensary owners, it also means bigger risks. Professionals in the cannabis industry face certain liabilities due to the nature of the product and the unique affects it can have.
States Where Cannabis is Legal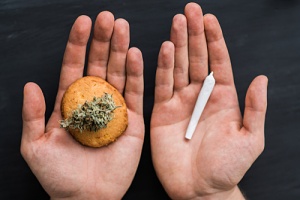 The fast-paced marijuana industry is seeing more and more states become legalized. As of July 2019, only eight states allow both recreational marijuana and medical marijuana. These progressive states include Alaska, Colorado, Massachusetts, Oregon, California, Maine, Nevada, and Washington. Illinois, Vermont, and Michigan have fully legalized recreational cannabis but have not yet sold it. An additional 22 states allow for the prescription use of medical marijuana but have not yet legalized recreational cannabis. There are 17 states that have not legalized medical or recreational cannabis.
Dangers of Cannabis Edibles
Cannabis edibles present some unique dangers that are not as common with traditional cannabis that is smoked rather than consumed through food or drink. One of the biggest differences between the two is the amount of time the product needs to take effect. Most people can experience the effects of smoking cannabis within just a few minutes. However, the effects of cannabis edibles can take between one and three hours before they are really felt. This can increase the risk of a consumer "overdoing it" as they may take more to feel the effects faster.
Inaccurate THC Measurements
It is also more challenging to accurately measure the amount of THC within a cannabis edible. In its traditional form that is smoked, it is fairly easy to determine the amount of THC based on the amount of cannabis. However, since cannabis is hidden within the edibles, consumers may have difficulty finding the quantity of THC in the product which increases their chance of using too much and suffering the adverse reactions. While some manufacturers are creating products with low doses of THC, this can take away from the overall effect.
Variances In Products Being Metabolized
It is also important to consider how the different products are metabolized. Traditional smoking cannabis is not metabolized in the same way as cannabis edibles. How a product is metabolized can directly affect other types of medications that are being taken simultaneously. Sometimes there is no clear warnings on a product which would deter a person from using these edibles. In these cases, the negative side effects are not found until they have already presented themselves. When this happens, the manufacturer or dispensary may be found responsible for any damages.
Cannabis Edibles and Liability Risks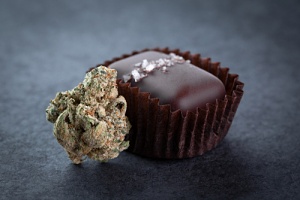 Dangers of cannabis edibles like those mentioned above put cannabis manufacturers and dispensaries at risk for certain liabilities. However, that does not mean you need to continue operations unprotected. Cannabis insurance is an efficient way to protect your business from the various liability risks associated with cannabis edibles. Cannabis insurance may include a number of important policies designed to help mitigate and transfer risk. Commercial general liability insurance, product liability insurance, commercial property insurance, crop insurance, director's & officer's (D&O) insurance, and employee protection liability insurance (EPLI) are just a few policies to consider.
Note that many mainstream insurance carriers still do not insure businesses involved in the cannabis industry. It is important to find an insurance company that specializes in cannabis insurance and can provide a comprehensive array of policies to ensure that your business is adequately covered. Not all cannabis professionals require the same insurance policies. Some businesses, such as cannabis dispensaries, should have crime insurance due to the high risk of theft, while cannabis manufacturers should have product liability to protect against defects or other problems with the product itself. If you are not sure what cannabis policies you need, talk to a cannabis insurance broker.
Acquiring Cannabis Insurance
Cannabis-infused edibles are creating a major buzz in the marijuana industry. As more and more people choose to consume THC- and CBD-infused baked goods, gummies, and other treats, the likelihood of a major lawsuit occurring rises. Having the proper amount of protection is essential to prevent a lawsuit from ruining your reputation or cannabis business. Cannabis insurance is one of the best ways to safeguard yourself and your business against certain liability risks.
To learn more about how cannabis edibles are affecting liability risks or to acquire a cannabis insurance policy for your own business, contact the experienced cannabis insurance brokers at MFE Insurance.