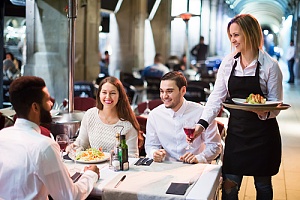 When it comes to restaurant insurance policies, costs can greatly range based on a number of factors. Some restaurants face more risk than others, such as those that serve alcohol. The value of your business property will also play a role in the cost of your restaurant insurance, the restaurant insurance policies that you choose. Read more about what restaurant insurance is, what policies can be included as part of your coverage, how much each policy generally costs, so that you can make the best choice for your business.
Cost of General Liability Insurance
No matter what type of restaurant you own, general liability insurance is a must. With general liability insurance, you can protect your restaurant against third-party claims that could potentially cause financial ruin if you fail to have a safeguard. General liability insurance covers a wide range of claims relating to property damage, personal injury, and bodily injury. For example, your restaurant would not be financially responsible if a customer suffered a slip and fall resulting in injuries.
On average, a restaurant will pay a median premium of less than $70 per month or $805 annually for a general liability insurance policy. In addition to bodily injury and property damage, general liability insurance may also cover advertising injuries. With this type of policy, there is usually no deductible.
You may also receive discounts if you bundle certain policies together, such as a general liability insurance policy with a commercial property insurance policy. Bundling several policies together also provides enhanced protection for your restaurant.
*General liability insurance policies are available for all kind of dining establishments including restaurants, fast food joints, bakeries, delis, bars, night clubs, taverns, franchises, gourmet drink shops, breweries, and distilleries.
Cost of Workers' Compensation Insurance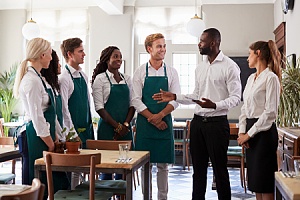 Also known as workman's compensation, workers' compensation insurance is typically a state-mandated insurance that provides disability, medical, rehabilitation, burial, and survivor benefits to employees who are injured at work or to an employee's family if an employee is killed due to a work-related injury or illness.
In any restaurant environment, there is always a risk that an employee may sue you for on-the-job negligence. If a member of your staff gets hurt or falls ill in the workplace, you could be responsible for any lost wages, medical bills, or death benefits resulting from the illness or accident.
Workers' compensation is there to help care for your team and their families if they are in need of medical assistance following an incident. A workers' compensation policy can also reduce the financial burden on your business that could potentially cause you to go bankrupt.
The median cost of a worker's compensation insurance policy for a restaurant is about $125 per month, or $1,480 annually. There is typically a policy limit of $500,000 per accident or disease. However, the cost of workers' compensation insurance can vary depending on the state where you live and your unique business operations.
Cost of Liquor Liability Insurance
While alcohol is often associated with celebration and good times, an error in judgement could result in serious financial repercussions for your restaurant. If you have a restaurant that sells or serves alcohol, you could face a lawsuit if a patron gets into a fight on your property, causes an accident, slips and falls, drives drunk, or engages in other potentially-dangerous activities.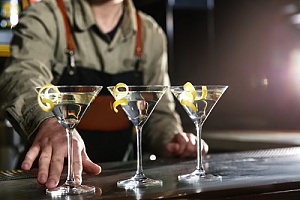 Liquor liability insurance is designed to protect restaurants against such lawsuits. While it may seem unfair that you should be responsible for the action of patrons, "Dram Shop" laws can make a business liable for any damages if they serve a patron (or a minor) alcohol.
The median cost of liquor liability for a restaurant is approximately $45 per month, or $545 annually. Policy limits can range up to $1 million. Depending on where you live, you may be required by your jurisdiction to acquire liquor liability insurance to obtain a liquor license.
Business Owners' Policy Insurance
Many restaurant broker offer Business Owner' Policy Insurance for restaurant owners who want to bundle their general liability insurance with property insurance, usually at a discounted rate. Pricing is determined by your restaurant's location, operations, and value of business property and equipment. A Business Owner' Policy may also include business interruption insurance, which covers income lost at your restaurant due to an unexpected closure.
For Business Owners' Policy Insurance, the average restaurant owner pays approximately $175 per month, with the median annual premium at about $2,080. Policy limits typically cap off at $1 million per occurrence.
How to Acquire Restaurant Insurance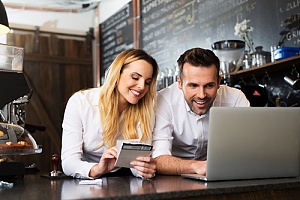 As we've seen, restaurant insurance consists of a number of essential policies designed to provide restaurant owners protection against lawsuits and financial loss. Restaurants can greatly benefit from a comprehensive restaurant policy containing several (or all) of the aforementioned restaurant insurance policies. That said, as a business owner, it is important to consider the approximate cost of restaurant insurance before signing a contract with an insurance company. This can ensure that you are getting a good deal on a solid–comprehensive–policy.
For more information about restaurant insurance or to see how you can acquire a restaurant insurance policy, contact MFE Insurance.