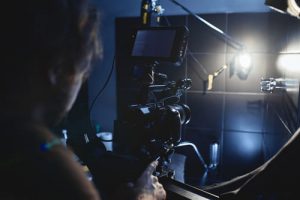 The coronavirus pandemic has brought to light the vulnerability of many businesses including the entertainment industry. The estimates of what the pandemic has cost globally to the box office is estimated to be around $5 billion. It has also brought challenges to avoiding illness, as film production and other kinds of content require production sets where people are in close proximity to one another in small spaces.
On top of that, production and studio teams must often travel around the world to film certain sets in different countries. Many film and TV productions have been delayed due to these factors during COVID-19. Once things go back to "normal," however, there are still challenges that production sets will face. They must ensure that the environments their teams are working in have measures in place to protect them from getting sick. Here are several things that production sets can do to help avoid illness during shoots.
Provide and Use Sanitizing Products
Ensuring that you create an environment that is safe for everyone to work in will go a long way in protecting you from liability for illnesses spread on set. The CDC provides guidance on how to clean and disinfect workplaces that production sets can use on an everyday basis. High touch surfaces, including door knobs, light switches and keyboards, should be routinely cleaned. Employees should have access to cleaning products to wipe down surfaces as necessary throughout the day.
Use products that are recommended by the EPA to use as a disinfectant for cleaning these surfaces. Alternatively, household bleach solutions can be used on surfaces where appropriate. To make a bleach solution, add ⅓ cup of bleach for every gallon of water. Solutions with alcohol can also be used as long as the alcohol content is at least 70 percent.
Send Sick Cast & Crew Members Home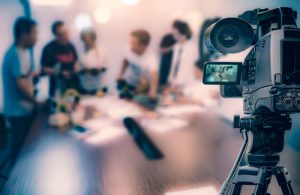 Just like employees in other industries, cast and crew will often work when they're sick to prevent them from falling behind on a schedule. Managers will often ignore this and allow them to continue working even though they are obviously sick.
Everyone should be strongly encouraged to stay home when they're sick. Contagious diseases such as the flu can easily spread in environments such as production sets. If a crew member shows up with signs of being sick, managers should send them home to protect everyone else.
Work Manageable Hours
It's not uncommon for production sets to involve long hours to complete the work. This puts a drain on everyone who is working around the clock, making them more susceptible to catching an illness. The more your crew is working, the less time they have for things such as sleep or eating which help their immune systems stay strong.
Working more also doesn't translate to being more productive. Create a schedule that has manageable hours, with a clear start and end to the day. Allow some breaks if necessary to split up the hours, allow the crew to refresh, and make sure everyone is doing the best they can to stay healthy.
Keep Costumes Clean
Wardrobe, linens, and other items used for production should be cleaned regularly. Make sure the most appropriate water setting is used. All clothing should be completely dried before putting it away. Clothing that is moist can produce an environment for bacteria to develop.
Special care should be taken if the clothing is from someone who is sick. The employee handling clothing should wear disposable gloves and wash their hands immediately afterward.
Clean Production Equipment Often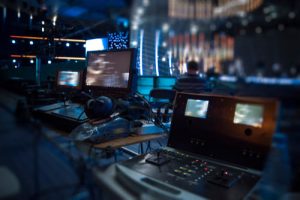 The workplace on a production set requires many different types of equipment to be used on a regular basis. This equipment is not cleaned often and many different staff members touch this equipment with their bare hands, increasing the chances of the possibility of spreading illness.
Take measures to have this production equipment cleaned on a regular basis. Consider putting together a cleaning schedule and verifying that it's being followed. If you don't have the staff to handle these cleaning tasks, consider hiring a third party to do it for you. They provide a variety of services and can use proper cleaning supplies to handle sensitive equipment.
Reach Out to MFE For Production Insurance
Producing movies, theater shows, and other content is an expensive project. When there's an accident, on-set injuries, sickness, and other instances where you could be held liable, it could cause a delay or even stop your production. Production insurance covers you whether you're working on a low-budget film or the next Hollywood blockbuster.
MFE provides production insurance products that will meet your needs. We offer general liability insurance, inland marine insurance, travel accident insurance, and much more. Get in touch with us today to learn more.