As more states in the U.S. amend their legislation to allow for legalized recreational marijuana sales, business owners and operators are deciding to open up dispensaries to meet the high demand from customers. Starting on January 1st, 2020, any dispensary in Illinois will be allowed to dedicate a portion of their business to the recreational sector to meet these new demands.
However, with the vast amount of legislation and rules to abide by, dispensary owners need to learn everything that they must do to prepare their business for this new transition. Illinois is a larger state than others that have gone through with the legalization of recreational marijuana, meaning there is a huge need for supply in this market.
This means that many residents may choose to open their own dispensary to help meet that need. However, the proper preparations will include insurance, tax preparations, and paying fees to apply for recreational licenses. Without taking certain steps, you may be overlooked and become ineligible to participate in this new market.
Agencies You Should Get to Know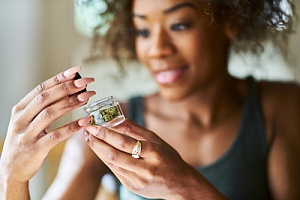 Although early-apply applications were granted to those who already own and operate an Illinois dispensary, new business owners are trying to get the right to open one of their own. When starting out, there are a few different agencies that you should know about that can help make this process a lot smoother.
The first is the Illinois Department of Agriculture, which handles all licensing and regulations for growers of cannabis plants. Even if you do not grow yourself and buy from a manufacturer, you will need to know all necessary agricultural regulations. You should also become familiar with the Department of Financial and Professional Regulation, which handles cannabis licensing operations.
Lastly, you will need to know about the State Department of Public Health. This agency is in charge of enforcing rules and regulations to ensure that licensed individuals are abiding by all safety regulations. Familiarity with these agencies will allow you to know who to talk to when you have questions, and they can help you through the process of preparing your business for recreational status.
Medicinal Dispensaries
Owners of medicinal marijuana dispensaries in Illinois were able to apply for early approval for recreational sales. This allows the sale of legal recreational marijuana in an originally medicinal-only store. However, owners can also apply for a license to sell in another location that will separate the recreational from the medicinal. This can generate profits from more than one location at the same time.
If all of the current Illinois dispensary owners were to apply for this separate shop, there would be over 100 different locations where residents could shop for cannabis products. However, this does not include the number of possible dispensaries that will likely pop up from new business owners trying to get in on the recreational side of the market while the pickings are hot.
New Illinois Dispensary Owners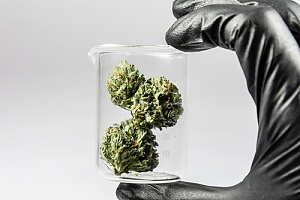 If you do not currently own or have not previously owned a medicinal dispensary, you can choose to apply for one of the 390 available recreational licenses that are meant for new stores. As a new venture, you will need to think about taxes, paying your fees, and getting a cannabis insurance policy. All of these steps are necessary for opening a new dispensary and ensuring that you have all you need to run it legally.
With each application, depending on which license you are applying for, there is a required set of fees. A one-time, non-refundable fee is required and can range from $5,000 to upwards of $30,000. There may also be renewal fees, other licensing fees, and another non-refundable payment as well. Knowing what fees are associated with a specific license will keep surprises to a minimum.
Taxes for cannabis products are a financial issue you should be aware of ahead of time. Taxes can vary by product depending on the amount of THC and can affect your profits if you do not know the percentages beforehand. Knowing the amount of taxes for each product will allow you to adjust your pricing to account for that added expense.
Acquire Cannabis Insurance
This new form of insurance is something that is a necessary investment for new Illinois dispensary owners. Acquiring a policy can help cover you and your business to ensure that you will continue to operate when a problem arises. Not many people are knowledgeable about these policies as of yet, so speaking to a professional will help you find the policy you need. An insurance specialist will help you find the best policy for your specific dispensary and help you acquire the right combination of policies that will ensure you are covered in every conceivable situation.
Speak to MFE Insurance to Learn More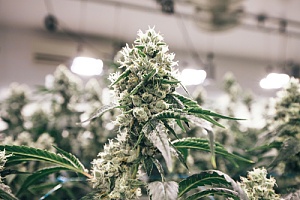 If you want more information about these cannabis insurance policies or would like to acquire insurance coverage for your dispensary, you can talk to the Illinois Cannabis Insurance Brokers at MFE Insurance to ensure that you are fully covered.