The Illinois marijuana market may rival Colorado's in upcoming years, according to cannabis research firm Brightfield Group. In June 2019, Illinois became the 11st state to legalize the use and sale of recreational marijuana for adults. Medical marijuana is also available to eligible patients and is available in tinctures, edibles, and marijuana flower, among other products. Due to the rapid growth of the industry, more businesses are popping up across the state. If you have a cannabis business or are considering starting one, familiarize yourself with cannabis insurance in Illinois and what it covers.
General Liability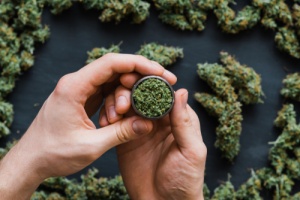 Commercial general liability is a must-have policy that protects your business against certain risks that nearly all cannabis business owners face. A general liability policy can safeguard you against claims of property damage and bodily injury to third parties that may occur on your property. General liability may be required in Illinois if you are leasing a property for your business or contracting with partners that have strict contract terms.
Business Personal Property
Business personal property policies are designed to cover both recreational and medical marijuana businesses. This cannabis insurance policy can range from carrier to carrier, most cover the building structure, fixtures, furniture, grow equipment, stock, and machinery, just to name a few. With this type of insurance, business owners are protected from various acts that could occur, such as theft of cannabis products.
Business Income and Extra Expense
With business income insurance, business owners receive coverage that pays for the loss of business income. This may occur if your business is being repaired or rebuilt after being damaged by a covered cause, such as vandalism or fire. Extra expense refers to the additional expenses that could result when your business is being repaired or rebuilt, such as the cost of temporarily moving your business to another location.
Crime Policy
Commercial crime insurance can be useful for covering financial losses resulting from illegal activities. This may include money that was stolen by an employee or outside party, a forgery, the illegal transfer of electronic funds, computer fraud, or false money order schemes. The losses associated with a crime in the workplace can be substantial but a crime policy can help reduce the financial strain on business owners.
Medical Payments
There are countless incidents that could occur that your business could be held liable for–particularly for cannabis dispensaries. If a patron enters your establishment and becomes ill or injured and you are found at fault, your business may be required to pay for any medical bills that result. For example, if a customer has an allergic reaction to one of your products, you may need to pay for their medical bills. A medical insurance policy can help compensate your customers in the event that you are held liable.
Property
Commercial property insurance protects business-related property such as buildings, equipment, contents, and some personal property against perils of theft, fire, and natural disasters. As a business' property, equipment, and various belongings can be very costly to repair or replace, it is important to have a commercial property insurance policy in place to prevent major financial losses.
Cyber Insurance
With the rapid growth of technology, having cyber insurance is crucial no matter what industry you are in. While the cannabis industry is not specifically an IT business, most marijuana companies do use technology on a day-to-day basis. For example, growers are required to keep accurate records of their inventory. Having cyber insurance can help mitigate the various risks that could potentially occur, such as the loss of sensitive data through a hack or data breach.
Building Ordinance Law
Building ordinance law coverage can be invaluable if your building suffers extensive damage and needs expensive repairs or replacement. A building ordinance law policy may cover the cost to replace portions of the building or the cost to demolish it if the damage is too extensive. It may also cover some of the cost of new construction if the building is considered a total loss.
Workers Compensation For Cannabis Insurance In Illinois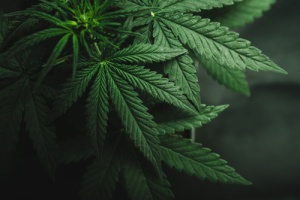 Every day when your employees come into work, they are exposed to certain unavoidable risks. From simple slip and falls to more substantial injuries, when an employee gets hurt on the premises of your business, you could be held responsible for any medical payments and lost wages that result. Workers compensation insurance is designed to cover the costs of medical payments, lost wages, and other damages that can build after a worker suffers an injury.
Speak to a Cannabis Insurance Agent About Cannabis Insurance In Illinois
Cannabis insurance has improved by leaps and bounds in recent years as the cannabis industry becomes more widespread in the U.S. As an owner or manager of a cannabis business, it is important to understand the value that these policies can bring your company. To learn more about what cannabis insurance in Illinois covers or to speak directly with a cannabis insurance agent, contact MFE Insurance.