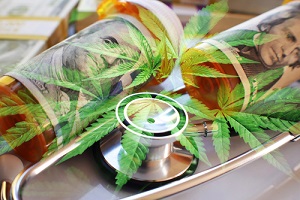 The cannabis industry is constantly growing across the world, and in the United States, the cannabis market will be worth $40 billion by 2030. While that's great news for profitability, it also brings some unwanted attention.
One of the main issues with the cannabis industry is that it is considered illegal per federal law, which causes many challenges to the safety and security of cannabis businesses. As a cannabis business owner, it is your job to prevent any types of theft in your dispensary through safety measures and cannabis insurance.
Many business owners manage to prevent external thefts but underestimate the risk of internal thefts. According to a study, 30% of businesses fail because of employee theft, and 25% to 40% of employees steal from their employers.
How To Protect Your Cannabis Business For Employee Theft?
If you haven't thought about internal thefts, now is the time. Your dispensary stores high-value cannabis-related products, which makes them an attractive target for theft. In addition to holding a comprehensive insurance policy, below are the steps you can take to prevent employee theft.
1. Only Authorized People Should Have Access To Products
Unauthorized product access is a significant threat to your products and cannabis business. Set up management, create authority, and ask every employee to follow the hierarchy. Set access controls and rules, meaning no one should be able to roam unnecessarily near the storage area and the products.
You can have authorized access applications and methods, including fingerprint locks, Identity cards, and strict monitoring of employee movement. Access management software can massively help in monitoring and limiting unauthorized persons.
Moreover, you can directly oversee all the access and authorization from your employees and management.
2. Use Security Camera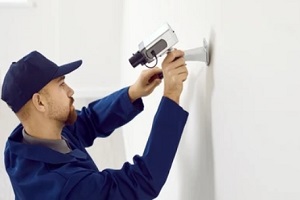 When the management and employees know that a security camera is watching over them, it is unlikely they will commit any theft. A modern security camera system allows you to remotely monitor the store or dispensary activity. Footage from the CCTV will act as evidence in court. If you do not want to make your security cameras prominent, place them in blind spots so they can continue functioning without being noticed.
3. Use Secure Locks And Display
Apart from advanced security systems, you should place your expensive cannabis and other products in secure vaults and displays. During working hours, place the products in the safe display glasses. You can use tempered or laminated glass for your cannabis product display, as this glass is durable and not easy to break; some are even bulletproof.
When working hours are over, you can place the products in vaults and safes to avoid any chances of theft during closing hours. Moreover, only put a few display products out for the public instead of displaying a vast stock. Through authorized access, strict monitoring, and secure locks, you can reduce the chances of employee theft.
4. Offer Benefits That Matter
Employees are more likely to steal from your store if you don't offer benefits and stick to minimum wages. Greed is not always the reason for people to steal; with the rising inflation and increased cost of living, it has become difficult for many people to meet ends. So make sure your people don't worry about the necessities like food and clothing.
Try to pay good wages and benefits to your employees so they do not attempt to steal. Be aware of minimum market wages and rising inflation when considering employee compensation.
5. Create A Trust And Healthy Relationship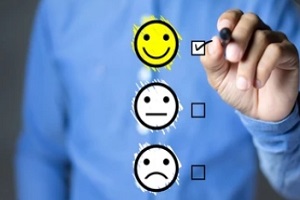 Communication plays a vital role in creating a healthy and trusting environment. Communicate regularly and transparently with your employees and managers, get their feedback and ask them about the issues they face.
Regular meetings and impromptu one-on-one sessions are the secrets to building a trusting relationship with your employees. Not only are communications necessary, but understanding the problems and solving them is also crucial. These relationships not only prevent theft attempts but also boost employee morale. Employee flexibility and freedom are factors in creating a healthy work environment.
6. Inventory And Money Check
In a cannabis retail business that introduces new products and holds sales on a regular basis, you should check the inventory at least once a day to check for missing stock. An inventory check on the same day will allow you to catch the thief immediately.
Moreover, always check the balance at the end of closing; thieves can steal your cash from the register or incorrectly enter the sales amounts.
Secure Your Cannabis Store With MFE Insurance
MFE Insurance understands the need for security for cannabis-related businesses. We aim to provide quality insurance services to cannabis business owner, as your store is of high worth and faces significant threats. Contact MFE Insurance today by calling 213-266-7990 or apply for a quote today online.