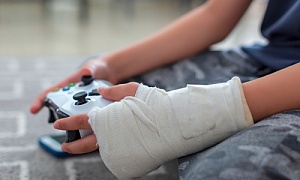 Although eSports do not involve physical activity the way traditional sports do, it is not uncommon for eSports players to experience hand injuries and other types of injuries during training and competition. The overuse of hands, fingers and arms, combined with extended periods of time spent sitting, can cause problems for gamers that can affect their performance if not properly addressed.
Here is a look at how eSports hand injuries can be prevented.
Understand What Causes Hand Injuries
In order to prevent hand injuries from eSports, it is important to have a good understanding of how hand pain and injuries can occur in the first place. These injuries are largely caused by repetitive motions such as moving joysticks or clicking buttons for a long period of time, which strains the muscles and tendons around the hand and can lead to inflammation if not given proper time to heal.
This inflammation causes pain because of the compression of the nerves responsible for sending signals to and from the brain. When this inflammation becomes severe enough, it can cause a variety of hand injuries, including trigger finger, carpal tunnel syndrome, tennis elbow and tendinopathy.
Do Not Dismiss Hand Pain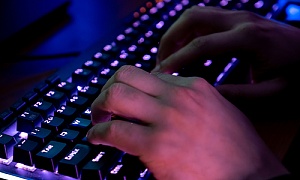 Players who spend hours training each day often get lost in their game and ignore any pain that they are experiencing in their hands as they strive to get in more hours of play to constantly improve their playing ability. Young players in particular tend to view minor pain as an annoyance rather than something to be taken seriously. Unfortunately, leaving minor hand pain unchecked and continuing to play raises your risk of injury. Because eSports athletes play for long periods of time on a regular basis, the constant strain on their hands can result in debilitating injuries.
Take Breaks
Many of the eSports hand injuries associated with overuse can be easily managed and avoided by taking regular breaks. Even small breaks of two to five minutes every one or two hours of playing can be enough to give your muscles and tendons the time they need to recover and relax. This can also give your eyes and your body a chance to recover from the stresses of constant playing.
Try Stretching
Stretching can be very helpful for avoiding eSports injuries, including those of the hands, so it is important to establish a good stretching ritual that can be used before, during and after gaming. These stretching sessions take just a couple of minutes, and they can have a significant impact when it comes to maintaining the long-term health of your hands.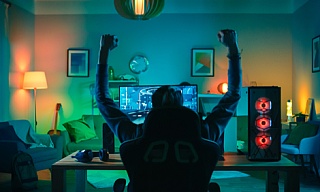 Moreover, they can improve your performance by helping to keep your muscles warm and your joints lubricated, which results in more accurate movements. Allowing yourself to play while experiencing pain, in contrast, can shift some of your focus away from the game and toward your hands, which reduces your performance.
There are lots of video tutorials online demonstrating stretches that you can try. One popular stretch is the hand blossom. With this stretch, all you need to do is open your hand and extend it back from the wrist, making sure to spread your fingers wide as you do so. Then flex your wrist forward and bring your fingers together in a tight formation like they are forming a point. This stretch can be repeated multiple times in a slow and controlled cadence before switching to the other hand.
Pay Attention To Posture
While proper posture is typically associated with back and neck strain, sitting in the wrong position can also influence the position of players' hands and fingers while they are playing. Players should ensure that they are sitting with their feet firmly on the floor and their back comfortably straight, and they should take stock of their posture every couple of hours to ensure that they are not slouching.
Maintaining the proper sitting posture can help your hand positioning and reduce the stress that is being placed on all of your muscles. Be sure to focus on your hand placement and the position of your fingers and regularly verify that they are being held in an appropriate position.
Get Help If You Notice Symptoms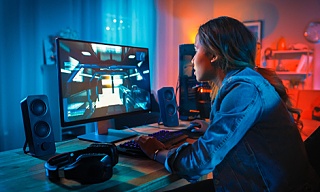 Pay attention to the common symptoms of eSports hand injuries, such as numbness, weakness, swelling and reduced range of motion. If you find that you are experiencing any of these symptoms frequently, take a break from gaming and visit a doctor before the problem gets worse. In many cases, specialists such as a physical therapist or physiotherapists can help you restore the health of your hand through simple stretches, massage and other approaches. These preventive measures can help you avoid having to experience downtime due to a hand injury or need to undergo invasive surgery.
Get Protection With eSports Insurance
Despite your best efforts, it may not be possible to avoid hand injuries entirely, but you can protect your eSports career with insurance from MFE Insurance. Our experienced eSports insurance team can provide you with the coverage you need, so get in touch today online or over the phone at (213) 266-7990 to discuss our short-term and long-term disability policies and other options that can keep you protected.