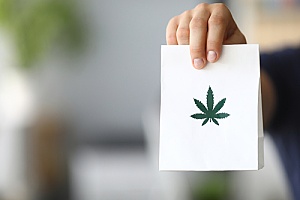 Recreational marijuana has been legal in Michigan since November 2018, when voters passed Prop 1 to permit adults aged 21 and over to possess up to 2.5 ounces of marijuana in public. Michiganders can also grow a maximum of 12 plants at home. Marijuana dispensaries in the state of Michigan also officially opened for business on December 1, 2019.
Although cannabis is legal for both recreational and medicinal use in Michigan, it's important to know what rules to follow if you are interested in learning how to start a marijuana delivery service in the state. Marijuana delivery services in Michigan have proven to be life-altering for residents who do not have access to reliable transportation or who simply can not travel because of a medical condition.
Authorized Providers
Authorized providers in Michigan can deliver medical marijuana to people's residences directly. Many of these patients are in wheelchairs. Authorized providers are allowed to deliver the drug to patients living in municipalities that prohibit medicinal marijuana retail sales, or to areas where local officials have refused to participate in the initiative.
Getting A Home Delivery License
The Marijuana Regulatory Agency (MRA), which provides licenses to provisioning centers, formed both a daily log and a procedure checklist to help record and track all necessary information. In Michigan, each providing center is required to meticulously record inventory, track delivery routes with a GPS and hire its own drivers. The authority to grant licenses to delivery services was transferred from an appointed board in Michigan to the MRA in April 2019 due to an executive order from Governor Gretchen Whitmer.
Who Can Be Your Customer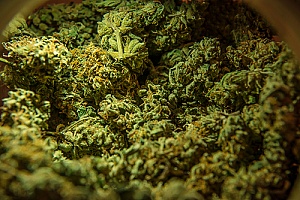 Not just anybody can be a client of your delivery service. Customers must be able to prove they need marijuana for medical purposes (by showing a note from a physician, for example). Some delivery services require that drivers only accept debit card payments and do not accept cash. Patients in many cases must also furnish a copy of their medical marijuana card and driver's license to verify a match of address.
Administrative Rules In R 333.282
Aside from the MRA, these rules also serve as a way for providers to maintain standards for their delivery services. These guidelines pertain to:
Patient identification and access to online ordering services
Patient's acknowledgement of information release relating to home deliveries
Sales documentation and daily/monthly limits
Requirements for emergencies
Transportation requirements (drivers, vehicles, as well as product security and safety)
Requirements on number of daily deliveries, hours of operation and payments
Several other rules on how business is conducted
The office of Licensing And Regulatory Affairs (LARA) oversees these regulations.
Utilizing The MRA And LARA Services
Using these services can be daunting, but it's crucial for anyone seeking to launch a marijuana delivery service in Michigan. LARA's resources include a map of Michigan's active facilities for licenses.
The MRA emphasizes that licensees are required to solely receive cannabis products from a licensed processor or grower. They should also alert the MRA within one business day of gaining knowledge of any patient's negative reaction to a product transferred or sold. The MRA is hoping to increase funding to $22 million in 2020, in addition to increasing the hiring of full-time workers.
Learn More With An MFE Insurance Agent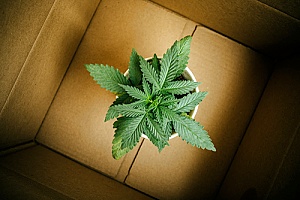 Reach out to the experienced professionals at MFE Insurance to learn more about how cannabis insurance can benefit your marijuana delivery service. MFE is an independent insurance agency with locations in Los Angeles, CA and Birmingham, MI. They quote and place insurance via multiple carriers to help ensure customers receive the most competitive prices possible.
As it relates to marijuana businesses, MFE is dedicated to serving both small dispensaries and full-service grow operations. They provide cannabis insurance policies that include general liability insurance (which protects against claims of property damage and bodily injury involving third parties), commercial automobile insurance (for all vehicles hired, owned or borrowed for routine business affairs), umbrella insurance, equipment breakdown insurance, loss of income insurance and Employment Practices Liability Insurance (EPLI), among other types of insurance. They work hard to deliver proof of insurance efficiently. Call MFE today at 213-266-7990 or contact them online for more information on how to start a marijuana delivery service in Michigan or to receive a quote.