If you operate in the cannabis industry in Michigan, you assume a variety of risks due to the nature of the business. Whether you own a small provisioning center or transport large amounts of cannabis products, MFE Insurance has an affordable option that will meet the needs of your organization. Our Michigan cannabis insurance policies offer comprehensive coverage to protect your business from loss or liability, as well as ensure any damages are paid for. Let our professional team of cannabis insurance brokers work with you to draft the best policy for your organization and safeguard it from major expenses or even litigation.
344 N Old Woodward Ave
Suite 302
Birmingham, MI 48009
---
Michigan Cannabis Insurance Policies Offered
At MFE Insurance, we offer a wide range of policy options that fit the ever-changing needs of the cannabis industry. We understand the importance of protecting your cannabis organization and provide several different Michigan cannabis insurance plans to prevent monetary loss. However, it is also important that your business is prepared in the event that the inevitable happens – therefore, you must protect it before the fact. Here are the primary options we offer to cannabis organizations in the state of Michigan:
General Liability Insurance
Regardless of the industry you operate in, general liability insurance is a must. This policy will protect your cannabis organization from claims resulting in bodily injury or property damage that may occur at your place of business. General liability insurance covers any third-party lawsuits (e.g. non-employees or workers) to grant your organization peace of mind knowing it is protected from monetary loss due to property damage or an injury sustained by a customer.
Product Liability Insurance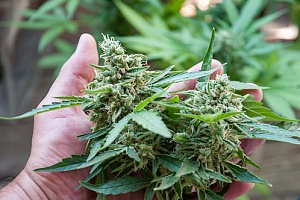 Organizations that handle cannabis in any way, whether that be growing, processing or distributing, require protection against third-party claims due to the use of their cannabis product. MFE Insurance offers product liability insurance for your cannabis business in Michigan to ensure it is protected from claims filed as a result of property damage or bodily injury sustained during the use of your product.
Crop and Inventory/Finished Stock Insurance
In addition to product liability, cannabis growers and processors require protections from damages during the cultivation process. Crop and inventory/finished stock insurance provides comprehensive coverage for cannabis plants in the event of a disaster. Our crop insurance covers the actual living plant during growth, while our inventory/finished stock covers the product after it has been trimmed and prepared for use.
Commercial Auto Insurance
If your Michigan cannabis business owns and operates vehicles, it should obtain a commercial auto insurance policy. Commercial auto insurance protects organizations from damages and vehicle loss as a result of an accident caused (or not caused) by an employee or contractor while driving for work-related purposes. Other forms of commercial auto insurance also safeguard organizations' products in transit, as well as their vehicles when not driven for work purposes.
Workers Compensation Insurance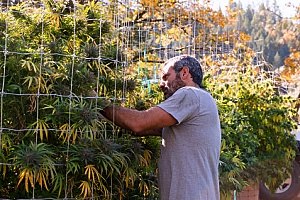 Workers compensation insurance provides Michigan cannabis organizations with protections against claims made by an employee due to a workplace injury. This covers physical illnesses and injuries, as well as physical or mental health conditions accrued over time at work. Workers compensation insurance will cover your cannabis business from medical expenses, disability compensation, and replacement income to injured workers, as well as benefits to surviving family members of workers who die at your place of business.
Umbrella / Excess Liability Insurance
Otherwise known as excess liability coverage, umbrella liability insurance will cover any expenses that exceed the monetary limit that is provided by your general liability policy. For example, if your Michigan provisioning center is required to pay for over $3 million in damages, the general liability policy will cap out at $2 million – and if you have umbrella liability insurance, it will cover the rest of the $1+ million left over.
Equipment Breakdown Insurance
In order for cannabis businesses to thrive in Michigan, its equipment must be working properly at all times. Equipment breakdown insurance will cover the costs of essential machinery and equipment that suddenly stops working, such as heat lamps, industrial fans, and computer systems, among others. This insurance policy only covers equipment up to a certain coverage limit, and does not protect organizations against equipment that has broken down due to age, improper maintenance, or intentional misuse.
Cyber Liability Insurance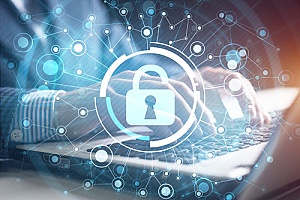 If your cannabis business is a victim of data theft or information mismanagement, cyber liability insurance will cover legal fees and court settlements. This includes damages owed for the reception or distribution of personal information such as social security numbers, credit card numbers, employee health records, and more by unauthorized parties. Cyber liability insurance will also cover any non-sensitive data from clients or customers that is lost or stolen.
Loss of Income Insurance
Cannabis organizations will likely experience loss of income at some point during their operations. A loss of income policy can be added to your Michigan cannabis insurance package to protect against monetary losses that occur during a natural disaster. Loss of income insurance will provide financial support for organizations to help pay employee payroll, income taxes, advertisements, and mortgage payments, as well as grant a percentage of projected sales or the actual loss sustained.
Employee Benefits Insurance
In some cases, errors and omissions can occur within an employee benefits program. Employee benefits insurance will cover any owed benefits to your workers that would have been paid had it not been for an error or omission. It is essential that your employees in your cannabis organization have access to their benefits – if they do not receive money in their retirement account, for example, MFE Insurance will cover up to the dollar amount they should have received.
Crime Insurance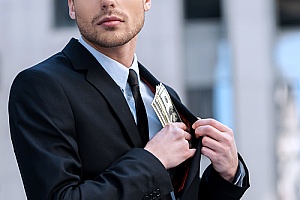 Organizations in the Michigan cannabis field must have a set of protections against crimes committed by an employee or a third party. If your organization has suffered from employee dishonesty (theft), forgery or alteration of documents, fraud, kidnap, or counterfeit money, among others, MFE insurance will reimburse your organization for the amount lost, as well as provide any necessary protections such as court and lawyer fees.
Property Insurance
Accidental property damage occurs more frequently than business owners would often expect. The property insurance policies offered by MFE Insurance will assist your Michigan cannabis organization in repairing or replacing any property that is covered. For example, if a grower or cultivator working for your operation accidentally breaks a pipe that waters the cannabis plants, the insurance policy will cover any repair or replacement expenses and loss of income.
EPLI Insurance
Employment practices liability insurance (EPLI) is essential for organizations, especially those in the cannabis industry. EPLI insurance protects employers against claim against discrimination based on age, sex, race, and disability, among others, as well as wrongful termination, sexual harrassment, overtime payment failure, and more. While EPLI cannot guarantee coverage for all claims made against your Michigan cannabis organization, EPLI can allow it to be more prepared with a well-established policy in place.
Product Recall Insurance
A recall announcement is something no business wants to face. A recall often can heavily impact a business's financial position. Product recall insurance protects your business from the financial risks it faces when selling products that are consumed. The costs covered include the disposal of recalled products, the costs associated with getting the products shipped back to the manufacturer, and getting new products shipped back to restock your shelves. MFE Insurance will help you through the recall process and reimburse your business when a recall is announced.
Organizations In Michigan That We Provide Cannabis Insurance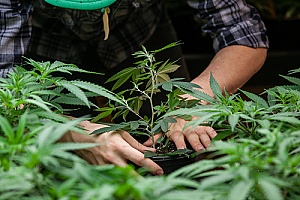 MFE Insurance offers Michigan cannabis insurance options for all types of organizations in the industry. Whether you own a provisioning center or are in charge of transporting products from farms to shops, cannabis insurance will provide a variety of protections for your business. The aforementioned insurance policies can limit the amount of liability your organization assumes and can reduce its risk of forfeiting profit. Below is a list of the types of companies we provide Michigan cannabis insurance for:
Provisioning Centers And Retailers
Provisioning centers and retailers are the two types of organizations in the cannabis industry that deal with customers and other third parties the most. Therefore, MFE Insurance will provide a comprehensive Michigan cannabis insurance package to ensure you are shielded from liability. We will work to find the best possible coverage options so that your organization will not have to worry about lawsuits from employees or third parties.
Growers And Farmers
If your organization deals strictly with growing or cultivating cannabis plants, or if you are a contractor that works for multiple provisioning centers, MFE insurance has several insurance options available to you. Product liability, crop and inventory/finished stock and workers compensation are the three necessary policies for growers and farmers, but it is also important to ensure your business is not susceptible to any other form of liability or monetary loss.
Processors And Laboratories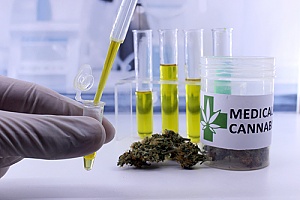 Michigan cannabis processors and laboratories inherit a unique set of risks, especially when combining strains with other ingredients or infusing products. Our experienced insurance brokers will provide several coverage options, such as equipment breakdown or loss of income insurance, to limit expenses and increase profitability. Additionally, we will work to reduce your liability by recommending multiple policies that cover legal fees and settlements.
Product Transporters
Truckers and other product transporters must be covered from damages that occur due to employee negligence or the error of another driver. MFE Insurance recommends acquiring a commercial auto insurance policy in order to cover damages to vehicles regardless of who was at fault, as well as inland marine insurance to protect the cannabis and other assets on board. Commercial auto insurance takes on many forms, and even has a policy that can protect organization's trucks from liability when the drivers are off duty.
Ancillary Cannabis Companies
Organizations that work directly for Michigan cannabis provisioning centers or retailers such as attorneys, technology firms, marketing companies, and financial institutions are eligible for cannabis insurance. MFE Insurance will offer several different lines of coverage including general liability and cyber liability insurance to ensure any data or software you use to enhance the cannabis business is protected from liability due to a breach or unauthorized dissemination of information.
Property Owners And Landlords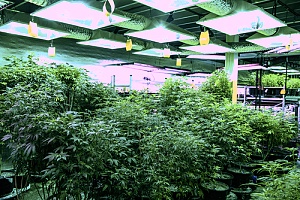 Michigan cannabis insurance provides a host of protections for property owners and landlords that rent spaces out to provisioning centers and growers. We will ensure you have acquired proper policies, such as property insurance, to cover any expenses that may be caused by the tenant. Additionally, property owners and landlords can reduce liability by acquiring a crime insurance policy in case a crime were to occur at or near the owned building.
Speak To The Michigan Cannabis Insurance Brokers
With the cannabis industry continuing to evolve, it has become increasingly important to ensure your business in Michigan is thoroughly protected. The cannabis insurance brokers at MFE Insurance are willing to work with you to develop a custom plan that is tailored to the wants and needs of your organization. Do not wait until disaster strikes – your company may end up spending substantially more money or potentially forfeiting its license to operate if you are uninsured and a claim is filed against you. For more information about Michigan cannabis insurance or to apply for a policy, call MFE Insurance's Michigan office at 213-266-7990 or apply for cannabis insurance online today.