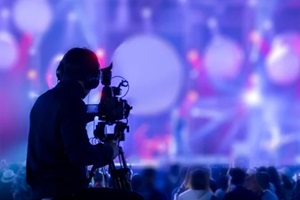 The film industry is expansive; teams may work on various pictures yearly. From feature films to advertisements and documentaries, it can be difficult to know where to start when insuring any of the myriad projects you have on the horizon.
Despite their short length (compared to films, at least), music videos also require comprehensive insurance coverage to ensure that nothing goes awry before, during, and after filming.
Here is an overview of the most important coverages needed for a music video production so that you know what to look for. An insurer who works closely with the film industry can also guide you in achieving maximized protection from a single source.
Inland Marine Coverage
Music videos can be filmed on sets ranging from tropical beaches to the tops of mountains. All the equipment necessary for the shoot must make these arduous treks through public places and over uncommon terrain.
Even if your vision for your upcoming music video is more commonplace, you will still benefit from protection for your cameras, mics, and more as they travel to and from shoot locations. Inland marine coverage protects you if equipment loss or damage could put a hold on your production schedule.
Camera and rigging equipment is expensive, and it is unwise to shoot without such essential protection; otherwise, your studio could be responsible for the substantial cost of replacing equipment in time for a shoot.
Equipment Insurance
While inland marine covers your equipment in transit, equipment insurance exists to protect it from the hazards on set.
From someone tripping over a camera rig to a spilled cup of coffee ruining a sound system, many things can go wrong when dozens of people are moving around to achieve the perfect look for a video. Equipment insurance covers the cost of damage or loss to essential tools that would halt your production in their absence.
Cast & Crew Protection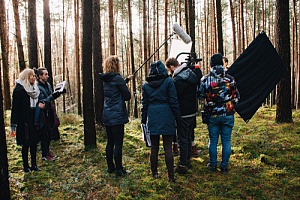 Your music video is only possible thanks to the crew who work to capture the video and the cast who star in it. If someone is injured during production, they may no longer be able to perform their role for the music video—whether managing audio or being the lead singer.
Cast & crew insurance can cover the cost of medical treatments so they are back on their feet as soon (and as safely) as possible. More notable celebrities will typically require a higher amount of coverage in the cast & crew insurance area.
General Liability Coverage
Every business should invest in general liability coverage. Still, it is even more important for music video producers who visit third-party locations to shoot. If your team damages someone else's property or hurts someone not part of your employee roster, your company could be liable.
General liability coverage provides legal protection from this type of consequence. It shields you from financial harm when compensating the injured party, whether for physical harm or property damage.
E&O Insurance
Even the most careful productions may occasionally encounter issues with the information they share and use. Maybe you accidentally included copyrighted material in your video.
Or perhaps you excluded something important from the information you shared that made a third party feel misrepresented and harmed. In situations such as this, E&O insurance (which stands for errors & omissions) can cover your production against liability and the resulting damages owed.
Workers' Compensation
Cast & crew insurance may cover the medical costs if someone is hurt on the job, but workers' compensation goes a step further.
When someone needs more extensive treatment, such as ongoing physical therapy, workers' compensation ensures that they continue to be paid while they take leave from work. If someone unfortunately passed away due to an accident, workers' comp will pay their families compensatory damages.
Faulty Stock & Film Insurance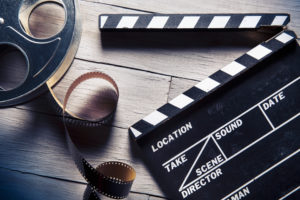 The biggest fear for music video producers is losing the video they worked so hard to create. If your film, hard drives, or other required materials are damaged and you cannot complete the project, your company could suffer catastrophic losses without faulty stock & film insurance. These elements of your production are irreplaceable, and insuring them is the wisest move.
Get Comprehensive Music Video Coverage from Industry Pros
Music video production involves many moving parts, all of which pose unique risks and can threaten the financial solvency of a studio should something go wrong.
The experts at MFE Insurance have been working with music video producers for years to ensure they acquire comprehensive coverage that addresses their needs. Contact MFE Insurance to discuss your options and create a personalized blend of coverage.