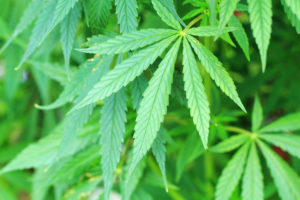 The cannabis industry is young and highly regulated in Michigan, especially due to how regulated marijuana has been in the past. Part of that regulation extends to insurance coverage. Insurance companies in Michigan are required to meet certain requirements of financial responsibility, particularly as it relates to covering costs related to claims of bodily injury by lawful users of your cannabis medicine or products.
Insurance Requirements For Cannabis Businesses In Michigan
The insurance requirements for cannabis businesses in Michigan include the ability to provide proof of financial responsibility for claims of bodily injury, approval of an Attestation J form and avoiding any exclusions that may cause a denial of your initial cannabis license or the renewal of your current license. The following is an in-depth review of the requirements for cannabis businesses in Michigan.
Proof Of Financial Responsibility For "Bodily Injury"
All cannabis companies in Michigan are required by the Medical Marijuana Facilities Licensing Act (MMFLA) to have the financial coverage necessary to deal with claims of bodily injury by lawful users. All companies are required to have coverage of no less than $100,000. Otherwise, their application for a license in the state of Michigan will be denied. This means any cannabis insurance policy must include the necessary coverage.
Approval Of An Attestation J Application
Attestation J is a confirmation of Section 408 Compliance of the Medical Marijuana Facilities Licensing Act (MMFLA). This form verifies to the Marijuana Regulatory Agency that the applicant for the state operating license meets the necessary criteria, which primarily includes financial coverage for claims of bodily injury that exceeds $100,000. The Attestation J form must be signed by a representative of the insurance company. If for any reason the form is denied, it does not void the coverage provided by the insurance company.
Different Types Of Exclusions For A Cannabis License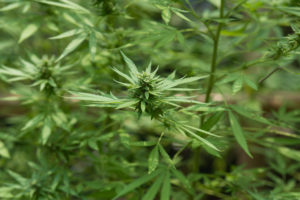 There are different types of exclusions for a cannabis license that may lead to the applicant being denied even if they meet the requirements of Section 408 and submit the Attestation J form. These exclusion types include but are not limited to:
Pollution exclusions
Criminal acts exclusions
Asbestos exclusions
Product/substance exclusions
Communicable disease exclusions
Any exclusions that apply to an applicant must be resolved before a license is issued. Companies should review the exclusion types and take action to resolve any concerns to ensure they receive the necessary coverage to operate as a cannabis business in Michigan.
What Documents Are Required To Renew A License?
If you are renewing your cannabis license in Michigan, then you are required to provide certain documentation to the Marijuana Regulatory Agency. The documents you may need to submit during the renewal process include but may not be limited to:
Federal and state tax returns
Sales tax returns
Proof of payments/receipts
Current insurance policy
Live scan forms
Be sure to collect these documents well in advance of when you have to submit them to avoid any delays when renewing your license. Once the documents are submitted, along with the Attestation J form, you should hear back from the Marijuana Regulatory Agency within several weeks about your license renewal in Michigan.
How To Ensure Your Cannabis Business Is Adequately Covered
You can ensure you are covered by reviewing all of the Michigan requirements for the cannabis industry. For insurance purposes in particular, be sure to choose a reputable cannabis insurance provider that can provide the extent of coverage that you need. If your insurance provider is unwilling or unable to cover claims of $100,000 or more, then your business is likely to lose coverage as Section 408 of the MMFLA requires all businesses to have this level of protection for costs related to claims of bodily injury caused by adulterated marijuana.
What To Do If Your Business Is Denied A License
If your business fails any part of the license application or renewal process, then you can correct the concern and reapply. Specifically, if your Attestation J form is turned down or you are unable to submit one due to a lack of coverage, then you should discuss adjusting your policy to meet the necessary limits. If your current insurance company is unable to accommodate your needs, then you may be required to switch providers to ensure you are able to submit a proper Attestation J form that is accepted by the Marijuana Regulatory Agency.
Work With The Insurance Professionals At MFE Insurance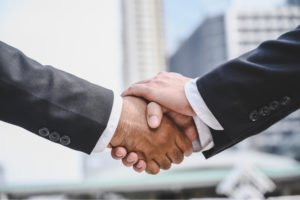 The insurance professionals at MFE Insurance can help you determine if your company is properly covered, reducing the risk of being denied a license or renewal of your license. At MFE Insurance, we value honesty and work hard to ensure you have the policy you need to protect your business. Contact us today by phone at 213-266-7990 or message to learn more about your cannabis insurance needs in Michigan.