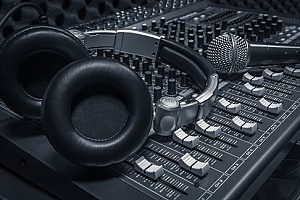 When you own a nightclub, your business relies heavily on its music quality. Without an exceptional sound system, you risk losing customers and tarnishing your reputation. Of course, a premium sound system comes at a premium price. After investing a pretty penny into your nightclub audio system, the last thing you want to do is replace it. While you cannot always prevent the breakdown of equipment, you can ensure the cost to replace the equipment does not come out of your own pocket. Nightclub insurance acts as an extension of commercial general liability insurance to protect your nightclub from costly equipment breakdowns.
Risks of Nightclub Ownership
Your sound system is critical to your nightclub's success. With better quality sound, you can attract more customers, as well as popular artists and DJs. However, like any other type of equipment, an audio system can break down unexpectedly. Breakdowns can occur even more often if you perform frequent shows or performances that require the extensive use of sound or music. While equipment breakdowns are an inevitable risk that comes with running a nightclub, there are safety precautions you can take to lower the financial burden. Nightclub insurance can ensure that you are protected from these common risks and lessen your stress about liabilities.
What is Nightclub Insurance?
Having nightclub insurance is a smart way to protect your investment against claims from third parties. The price and amount of protection you acquire will depend on the coverage options you choose. General liability insurance is a must-have for nightclub owners. Also known as business liability insurance, this type of coverage protects against claims of bodily injury and property damage. It may also cover medical payments, products, and advertising injury. General liability insurance will typically cover any court costs, attorney fees, settlements, and court-ordered judgments that occur.
What is Covered Under Nightclub Insurance?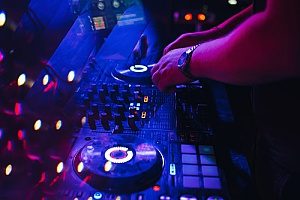 When obtaining nightclub insurance, you may also want to consider a property insurance policy. Property insurance can provide your nightclub with protection against business-related property damage, such as damage to the structure, fixtures, inventory, or contents. In the event of a fire or other type of covered loss, your property insurance would kick in. Nightclub insurance may also include other types of essential coverage, such as liquor liability coverage, assault and battery insurance, commercial automobile insurance, employee benefits insurance, workers compensation insurance, excess liability insurance, cyber liability insurance, spoilage insurance, and EPL insurance. However, one of the most important is equipment breakdown insurance.
Equipment Breakdown Insurance For Your Nightclub
Equipment breakdown insurance is a type of business policy that typically covers equipment and essential machinery used to operate your business. When you have equipment breakdown coverage, you can continue running your business without a major delay. If the incident is covered, your insurance policy will assist with repairing or replacement the broken or damaged equipment. However, it is important to know that most equipment breakdown insurance policies have a coverage limit. Once you have surpassed this maximum amount, you may be responsible for any remaining costs out of pocket. In addition to audio systems, equipment breakdown insurance will usually cover air conditioners, boilers, computers, security systems, and similar equipment.
Importance of Nightclub Insurance
At a nightclub, the music sets the mood. Most nightclubs play music throughout the evening and night, often into the early morning hours. When you use your audio system for hours each day, there is an increased chance of something going wrong. From power surges to motor burnout, you must prepared for whatever happens. In some cases, your audio system may break down due to accidental damage. No matter how the breakdown happens, you will want to get your system back up and running.
Equipment often breaks at the worst time imaginable, such as when you are preparing for a big show. When this happens, you want to act fast to ensure that your audio system is operating smoothly before your event starts. Nightclub insurance with equipment breakdown coverage is designed to make this happen by providing the funds necessary to repair or replace the broken equipment. When you have the means to repair your equipment, you can prevent the consequences of cancelling your event, such as lost revenue. You can also have peace of mind that your assets are protected.
Contact an Entertainment Insurance Broker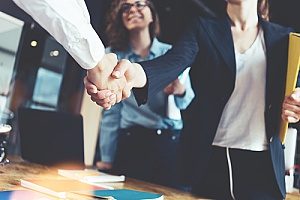 Nightclub insurance is a must-have for any establishment that provides nightlife services. Having the right insurance policy can protect your technology and computerized equipment from costly breakdowns which can be more expensive to repair or replace than traditional mechanical equipment. Equipment breakdown coverage is especially important when you are facing certain types of scenarios, such as breakdowns from power surges, operator error, motor burnout, or circuit or electrical arcing. Remember that your general liability insurance policy may not be enough to cover the cost of equipment repair or replacement. To learn more about nightclub insurance or to apply for a policy, contact an entertainment insurance broker at MFE Insurance.