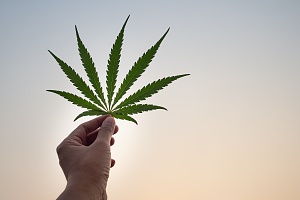 As of January 1, 2020, licensed cannabis sellers can legally sell cannabis to customers for recreational and medicinal use in Illinois. In addition to dispensaries, Illinois cannabis processors, cultivators, transporters, and more can also begin operation in 2020. MFE Insurance offers Illinois cannabis insurance to protect your cannabis company from expensive lawsuits and other unexpected costs and liabilities in the cannabis industry.
Cannabis Insurance Policies Offered In Illinois
In addition to general and product liability insurance, we also offer commercial auto insurance, workers compensation insurance, excess liability insurance, equipment breakdown coverage, and much more. The following is a review of Illinois cannabis insurance products that can protect your Illinois cannabis company.
General Liability Insurance
General liability insurance can protect your company from third-party claims of bodily injury and property damage. The cannabis industry is young in the state of Illinois and accidents (or claims of an accident) may occur. MFE Insurance will pay for attorney fees, settlements, medical costs, and damaged property repair and replacement.
Product Liability Insurance
Illinois cannabis growers, processors, provisioning centers and retailers need product liability insurance. This protects your company in the event a customer or another third-party makes a claim that your cannabis product caused injury or damage.
Crop & Inventory/Finished Stock Insurance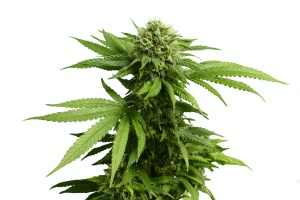 Crop and inventory refer to the living plant before and during growth. Insurance offers protection in the event the cannabis crop is destroyed (i.e. a natural disaster). MFE Insurance also offers finished stock insurance which offers protection after the cannabis plant is grown and cultivated.
Commercial Auto Insurance
If your cannabis business relies on the use of commercial vehicles, then you will need commercial auto insurance. This protects Illinois cannabis transporters and others from high expenses for damaged parts and medical costs in the event an accident were to occur.
Workers Compensation Insurance
If one of your workers is injured or disabled for work, then they are eligible by law to workers compensation. Coverage for worker's compensation varies by state, but regardless of the specific state, workers compensation insurance covers medical costs, replacement income, retraining costs and compensation for permanent injuries.
Umbrella / Excess Liability Insurance
Your primary liability insurance policy may have a limit. Property damage, medical costs, legal fees, etc. could result in a cost above your limit, and you may be responsible for large out of pocket expenses. An umbrella insurance policy, also called excess liability insurance, covers claims that exceed the limits of your primary liability policy.
Equipment Breakdown Insurance
If your Illinois cannabis business relies on equipment to operate each day, such as hydroponic watering systems, industrial fans, security systems and heating lamps, then equipment breakdown insurance is necessary to protect you from high costs that may arise if the machinery or equipment is damaged.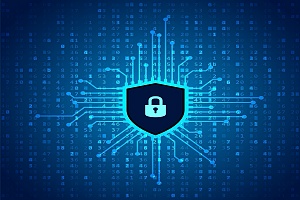 Cyber liability insurance protects your Illinois cannabis company from data theft and information mismanagement. A data breach often leads to social security numbers, credit card information, employee health records and more ending up in the wrong hands, which can lead to lawsuits. If this occurs, cyber liability insurance can cover all or most of the legal costs.
Loss Of Income Insurance
If an event such as a natural disaster or pandemic occurs that leads to a loss of income, then loss of income insurance can protect your cannabis business by covering payroll, taxes, advertisements, mortgage payments and more. It may also cover relocation fees if moving your operation to a new location is necessary.
Employee Benefits Insurance
Employee benefits insurance covers costs related to your employees, including health insurance, life insurance and retirement plans. For example, if one of your employees is not signed up for health insurance they are supposed to have and requires coverage, MFE insurance can cover the medical costs.
Crime Insurance
The cannabis industry in Illinois is young and the laws are still ambiguous for many. Subsequently, cannabis companies in Illinois should have crime insurance to protect them from theft by employees, payments with counterfeit money and more.
Property Insurance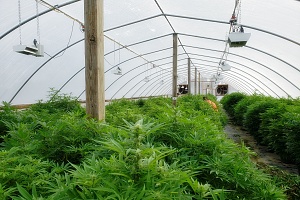 MFE Insurance also offers property insurance. This covers business-related property damage, which protects your dispensary, grow operation or any other type of cannabis company that relies on a physical property to operate.
EPLI Insurance
Employment practices liability insurance — also called EPLI insurance — covers the costs related to employee discrimination claims. This includes claims made discrimination claims made by employees on the basis of age, sex, race and disability, along with harassment alligations and other employment-related discrepancies.
Product Recall Insurance
Product regulations and protocols are constantly changing. This is why manufacturers need to stay up-to-date with the new changes or product recalls can evolve. When recalls are made public it can harm a business financially and potentially harm the reputation's brand. With product recall insurance, you assure your business does not face the financial burdens that come along with a recall process. Product recall insurance covers the costs of retrieving the products back, shipping costs, product disposal, warehouse costs, restocking costs, loss of profits, and much more. MFE Insurance will cover these costs and help you throughout the claim.
Illinois Organizations We Provide Cannabis Insurance For
MFE Insurance offers Illinois cannabis insurance to all cannabis organizations in Illinois. This includes provision centers, retailers, growers, farmers, processors, transporters and more. Here is a more in-depth review of how we help companies within the Illinois cannabis industry stay protected.
Provisioning Centers & Retailers
Provisioning centers and retailers such as marijuana dispensaries require protection from third-party lawsuits. They deal with customers more than any other type of Illinois cannabis company, so general liability insurance and product liability insurance at the least are essential. MFE Insurance offers all you need to prevent a monetary loss if a claim is made against you, so reach out to us today to get your policy started today.
Growers & Farmers
Any organization that grows or cultivates cannabis in Illinois should protect their business with cannabis insurance. MFE recommends product liability, crop and inventory/finished stock and workers compensation insurance for all cannabis growers and farmers in Illinois, along with other insurance policies, if applicable.
Processors & Laboratories
MFE Insurance also ensures processors and laboratories who process and package cannabis products. Much like dispensaries and farmers, processors are also susceptible to third-party lawsuits, product and property damage, employee discrimination claims and other financial concerns that we cover at MFE Insurance.
Product Transporters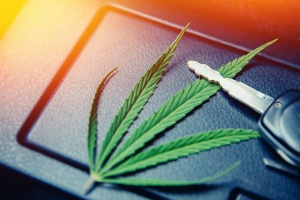 If you are a cannabis company in Illinois that offers cannabis transportation and have drivers that are employed with you, then you need commercial auto insurance and other insurance policies to avoid monetary loss. Regardless of whether or not your company is at fault, accidents involving one of your transporters can lead to expensive medical costs, legal fees and property and vehicle damage repairs and replacement, all of which MFE Insurance covers.
Ancillary Cannabis Companies
If you work directly with a cannabis involvement, then you should strongly consider an Illinois cannabis insurance policy. This includes attorneys that represent a cannabis organization, technology firms that develop and sell equipment and machinery for cannabis cultivation and processing and marketing firms that offer advertising and marketing services for businesses within the cannabis industry in Illinois.
Property Owners & Landlords
Property owners and landlords who rent their property to commercial tenants who have a cannabis organization need property insurance and crime insurance at the minimum. This protects your business from lawsuits, damage costs, and other concerns that could lead to substantial monetary loss at once.
Speak To The Illinois Cannabis Insurance Brokers
Call MFE Insurance, the Illinois cannabis insurance brokers at 213-266-7990 today if you are a cannabis organization within the state. We offer custom-tailored policies to ensure you are adequately protected from all financial risks. We are glad to answer any questions related to Illinois cannabis insurance and address any concerns you have about operating with financial security and reduced risk.