Recreational and medical marijuana is now legal in the state of Michigan. If you are starting a cannabis business, be sure to acquire cannabis insurance in Michigan early on. There are a variety of cannabis insurance products available for your growing cannabis operation. Each product provides a benefit that could help protect a cannabis business from legal claims and lawsuits. Some of the most common cannabis insurance products include:
General Liability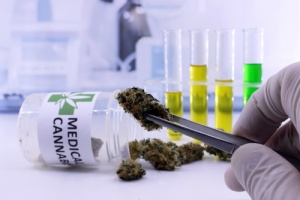 General liability coverage protects cannabis business owners from a variety of claims, such as personal injury, property damage, and lawsuits that may arise from copyright infringement, libel, and slander, among others. General liability insurance will typically cover premises liability, medical payments, and hired/non-hired auto. You cannot always prepare for all types of accidents but general liability can help ensure that an unexpected event does not cause financial ruin.
Cargo
Cargo insurance is important for all cannabis businesses as it protects items that are being transported for your business or by your business. If your cannabis product is lost, stolen, or damaged when being loaded, during transport, or while being unloaded, your cargo policy would cover the cost for replacement. A cargo insurance policy may also cover any loss of income from lost non-replacement cargo, such as harvested crop.
Cyber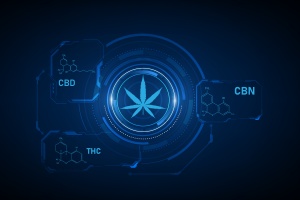 Cyber liability insurance provides coverage for businesses in the event of a hacker situation or major data breach. As a modern business, you likely use some type of technology to store sensitive customer information, financial data, credit card numbers, and other types of private information. If this information is stolen or exposed, you could be held liable. Cyber coverage covers a wide range of expenses, such as losses resulting from identity theft, fines and penalties, credit monitoring, and court expenses.
Product Liability
Product liability insurance provides cannabis businesses with coverage in the event that they are found liable due to a defective product. This may occur if your product causes a customer to become ill or experience certain side effects. In addition, product liability can provide coverage if a third-party makes a claim that an accident occurred while they were using or consuming your product.
Property
Having commercial property insurance is crucial for all types of businesses, including those in the cannabis industry. If your business property is damaged or destroyed, a property insurance policy can help cover the costs of repair or replacement. Your property insurance policy may also cover the cost of moving to a temporary location while your building is being repaired. These policies may also cover furniture, supplies, inventory, equipment, and fixtures.
Directors & Officers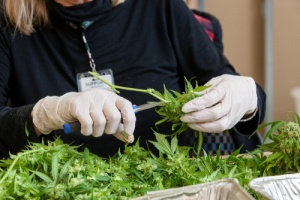 Directors and officer's insurance protects the personal assets of directors, officers, and any spouses in the event that they are sued by employees, competitors, vendors, consumers, or other parties while managing a business. An insurance policy will also usually cover any resulting legal defense fees and settlements.
Commercial Auto
If you own or manage a cannabis business, you likely have one or more vehicles that you use for business purposes. From box trucks to work vans, these vehicles should be properly protected against property damage. Commercial auto insurance is a comprehensive policy that can be customized to include physical damage, liability, medical payments, hired auto, non-owned coverage, uninsured motorist, and more.
Workers' Compensation
Workers compensation is offered by cannabis companies that want to protect their employees in the event that they become injured on the job. With workers compensation insurance, employees can acquire the funds they need to cover medical payments and lost wages. Keep in mind that workers' compensation is not just an optional policy, but is required by law. Failure to acquire a policy can result in stiff penalties.
EPLI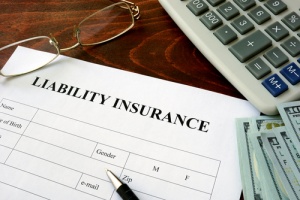 Employment practices liability insurance, or EPLI, is used to protect your business from certain employment-related claims. Employment-related claims can range from wrongful termination and harassment to discrimination claims relating to age, gender, or sexual orientation. A cannabis business may also face lawsuits due to wrongful demotion or discipline, failure to promote or hire, or invasion of privacy.
Business Income
When cannabis businesses acquire business income insurance, they are protected from loss of business income if their business property requires repairs or rebuilding due to damage from a covered cause, such as vandalism or fire. Business income insurance may also include extra expense coverage. Extra expense insurance covers additional expenses that may occur while your business is being repaired or rebuilt, such as moving costs if you are forced to relocate temporarily.
Learn More About Cannabis Insurance In Michigan
The cannabis industry is growing rapidly in Michigan and more cannabis-related businesses are popping up every day. This means more cannabis insurance in Michigan is needed. If you have a cannabis business or are considering opening one, be sure to acquire the right insurance policies to protect your investment. For more information about Michigan cannabis insurance coverage, speak with a cannabis insurance agent today at MFE Insurance.