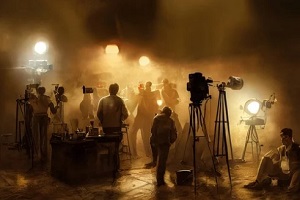 There are many things that can go wrong when crafting a film. Expensive equipment meets dozens or even hundreds of employees and cast members on sets where stunts can lead to injury or damage, so it's no wonder that most production studios will opt for comprehensive insurance coverage that protects against a wide range of pitfalls.
One of the most common selections is cast insurance. Even small-budget or niche films and documentaries can benefit from cast insurance coverage, regardless of whether any famous names are participating. Here's what you need to know about cast insurance coverage, including what happens when you file a claim and what you might think is covered but isn't.
What Does Cast Insurance Cover?
The purpose of cast insurance is to protect a film production against financial losses that result from a member of the cast failing to participate. This can happen in numerous ways, but the most common is when an actor is injured or sick. The actor may not be able to continue filming for some time, or they may need to be replaced entirely.
Actor death is a less common but still important part of coverage. This might happen outside of the film production, but occasionally, actors can also die while attempting stunts for a film. While additional liability insurance will be necessary to cover damages in this case, cast insurance will help pay for replacing the actor and allowing the project to commence.
In very rare cases, film studios will use their cast insurance policy to cover unlawful detention. This includes kidnapping or other situations where an actor has been detained without their consent. It is rare that studios will use this element of the policy, but it is typically baked into standard coverage regardless.
What Is A Cast Insurance Claim?
A cast insurance claim happens when a film production reports an incident to their insurance company and asks for reimbursement. A cast insurance claim will only happen if the film studio chooses to alert their insurance that an incident has occurred. If the studio elects to cover the costs of the cast issue themselves, they will not need to file a claim with their insurance.
Effects Of Filing A Claim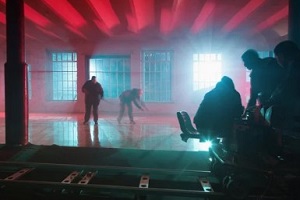 If a studio does choose to file a cast insurance claim, there could be some repercussions. Future insurance coverage costs could increase slightly. Additionally, many cast insurance policies will require that filming restart after recasting someone new, which can affect deadlines and air dates.
Thus, it is important to consider the potential effects of making a cast insurance claim before proceeding. In most cases, the financial coverage is worth the extra effort since recasting a lead will require reshoots anyway, and recasting a more minor role will not add much in extra filming.
What Isn't Usually Covered
While cast insurance coverage protects against many potential casting pitfalls, there are certain areas for which it provides no coverage. These include:
Stunts – If a stunt is considered hazardous by industry standards (such as high-speed vehicle stunts or the use of pyrotechnics), cast insurance may not cover injury to talent that results from it. A studio can always check with its insurer before committing to a stunt to see whether that stunt is insurable.
Child actors – If young actors under the age of nine fall ill with childhood diseases like chicken pox or mumps, cast insurance typically will not cover them. The cutoff age for coverage and conditions that are and are not covered may vary based on the insurer, so check with prospective agencies before committing to a policy if your production relies on child actors.
Pregnancy – Female cast members who are unable to complete filming due to health conditions related to pregnancy will not typically be covered under cast insurance. These health conditions include not fitting into the role because of changes to the body during pregnancy, being absent for childbirth, conditions related to childbirth and even menstrual difficulties.
Flight – Many A-list actors participate in private flights or even enjoy flying themselves as a hobby. However, cast insurance claims will not generally cover injury or death related to flight activities other than when the individual is flying as a passenger.
Get Comprehensive Cast Insurance from MFE Insurance
Cast insurance is a critical element to make sure your film production stays on track and pivots successfully in the event of an unexpected cast challenge. The experts at MFE Insurance have helped production studios stay protected in the face of the film industry's many risks. Reach out to learn more about how we can help on your project or to schedule an appointment to get started with coverage.