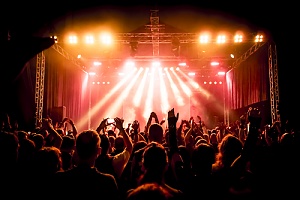 Planning a concert is no easy feat. From finding the perfect location to researching and appointing coordinators, event planning is a complex process that involves extensive time, money, and attention to detail. If you are putting on a concert, you may be wondering how you should approach the event from a legal standpoint. While not always mandatory, most concert promoters and venues should utilize concert insurance to ensure their protection from liability claims and lawsuits. Learn more about concert insurance, what it covers, and the potential negative impacts of not obtaining coverage.
What Exactly is Concert Insurance?
There are always risks involved when a large crowd gathers together. These risks dramatically increase when you add expensive equipment, light and sound systems, food service, and alcohol to the mix. Both indoor and outdoor concerts pose certain risks that could result in costly lawsuits down the road. Concert insurance is designed to protect concert workers, production staff, and event attendees in the event of an accident or incident that could potentially cause liability issues. Concert insurance is available in single event policies, as well as annual event policies designed for event holders that organize multiple concerts throughout the year.
What Does Concert Insurance Cover?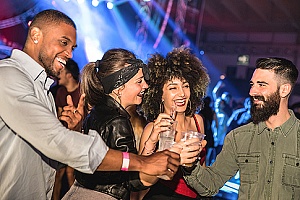 Concert insurance consists of several types of coverage that have been packaged together to provide risk protection for concert promoters, performers, and venues. It typically protects against damage to stages, equipment, and instruments. It also protects against injury to drivers, stage hands, and technicians. If a performer suffers an illness or is not able to make it to the venue due to poor weather conditions, concert insurance can also cover event cancellation or non-appearance expenses. Depending on your individual policy, your coverage may also extend to your concert attendees and protect against injuries or other unforeseen problems.
With concert insurance, you can gain access to a variety of coverage options, such as:
General Liability:

This protects against liability issues and lawsuits pertaining to general injuries or property damage incurred while on property grounds.

Auto Liability:

With auto liability, you can stay protected if you or a member of your staff becomes injured or causes property damage in an auto accident while on company time or while in a company vehicle.

Third-Party Property Damage:

This type of property damage provides coverage if property that is not your own suffers damage. In some cases, the coverage may extend to damage done to the venue itself.

Liquor Liability:

Commercial liquor liability coverage protects vendors who may sell liquor at a concert or other event. Host liquor liability coverage covers incidents that may occur when an event host serves alcohol on a non-commercial basis.
The property damage portion of your concert insurance package may also cover other types of physical damage (such as damage caused by severe weather or a fire), as well as against instances of theft. This can provide the financial means to repair or replace items such as sound equipment, instruments, props, sets, and costumes. Your policy may also cover damage done to the building or concert venue itself, and cover both owned and rented items. However, there may be some exclusions, so read your policy carefully.
What Could Happen Without Concert Insurance?
You may be wondering what consequences you could face if you fail to acquire concert insurance and if these repercussions are worth the risk. First, understand that if an accident or injury does occur, you could face a major lawsuit that could potentially cost you thousands or even millions of dollars in fines.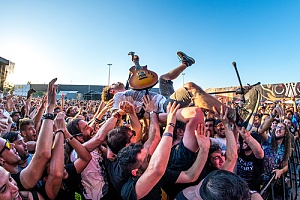 While you may think that nothing is going to happen, there is always a risk that an injury, theft, or property damage could occur when you bring people together for any type of entertainment purposes. Having a solid insurance policy in place can help ensure you do not suffer financial ruin if something should occur.
If you have hosted a concert or similar event in the past, you may already have a general liability insurance policy. However, this may not always be enough depending on the size of the event, the number of attendees, and the level of risk involved. Take the time to thoroughly read through your existing policy to see what it covers and what it does not. If you notice any gaps in coverage, consider adding to your policy or increasing your limits.
Learn More About Concert Insurance
Today, many concert venues and vendors require you to have concert insurance before they are willing to work with you. While some venues have limited liability insurance to cover their own interests, it will usually not cover yours. To learn more about concert insurance or to see how you can acquire a concert insurance policy, contact the entertainment insurance brokers at MFE Insurance.