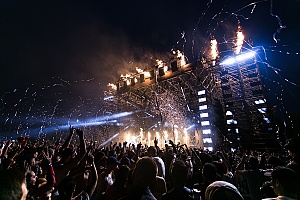 Hosting a special event requires extensive planning to ensure that everything runs smoothly. However, even a well-planned event can encounter problems that could potentially lead to legal action. To ensure that you are not stuck with the financial consequences of a lawsuit, special event insurance is a must. The right insurance policy helps take some of the stress out of the event planning process and can provide you with peace of mind in the event of an accident.
Whether you are planning an epic hip hop concert (Kanye?) or an event with death-defying stunts (three-ring circus?), you need an insurance policy tailor-made to your event and its inherent level of risk. In this post we'll go over what special event insurance is, what it covers and review the most common special event policies. Read on to find out more.
Special Event Insurance: What Is It?
Special event insurance can help cover all types of events, such as concerts, marathons, festivals, raves, historical re-enactments, car and boat shows, theatrical events, sporting events, antique or collector car shows, art shows, and pyrotechnics. To protect yourself from the financial repercussions of a lawsuit, businesses can purchase special event insurance. This can help to cover claims made by third-parties for property damage and bodily injury sustained during your event and event premises. Special event insurance must be purchased before the start of the event to be valid.
What Types of Accidents Can Occur at Special Events?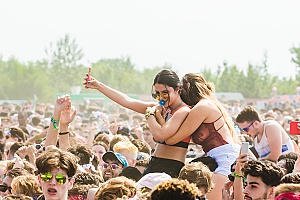 Special event insurance covers a wide range of accidents. For example, a guest may attend your dance marathon and slip and fall after another patron spills a drink. Your insurance policy would cover any medical bills from the injury sustained. If you host a sporting event and a fight breaks out between two guests, resulting in injuries to those involved in the fight or innocent bystanders, having insurance can ensure you are not responsible for any hospital bills incurred.
Property damage can also occur when an expensive piece of audio equipment is dropped, a window is broken, or a garbage can gets knocked over by the wind, damaging numerous vehicles in the parking lot. A special event insurance policy covers the loss of tangible property that has led to the inability to use the property appropriately.
What Types of Policies are Available?
General Liability Insurance
Also referred to as business liability insurance, a general liability policy is used to cover common business risks, such as bodily injury, personal injury, and property damage. This type of policy can shield you from out-of-court settlement expenses, litigation costs, and judgements awarded by courts up to the limits of your policy.
Commercial Auto Insurance
With commercial automobile insurance, your business is protected from physical damage and other types of liabilities not usually covered by your personal auto insurance policy. Commercial auto insurance can be used to cover a wide range of business vehicles, such as company cars and trucks.
Inland Marine Insurance
Inland marine insurance is used to cover property that is in transit over land, such as various types of transportable property. Whether your business needs to transport goods or wants to have coverage on your mobile equipment itself, having the right insurance policy can be invaluable.
Workers' Compensation Insurance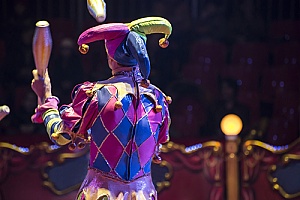 Workers' compensation insurance is used to provide wage and medical benefits to employees who may become injured or ill at work. It may also pay out death benefits to families in the event that an employee is killed on the job. Workers' compensation coverage is typically mandated by each state and thus wage and medical benefits can vary.
Other Policies
Special event insurance is designed to protect businesses and event planners from the various accidents and other mishaps that can occur during an event. In addition to the policies mentioned, special event insurance may include liquor liability insurance, cancellation insurance, and hired or non-owned auto liability insurance. Contact a special insurance broker to find out which policies may be pertinent for your special event.
Also, keep in mind: If you are renting a venue to hold your event, special event insurance may be required by the venue owner for protection.
Learn More About Special Event Insurance
The repercussions of not having the right special event policies can be financially devastating. If you are a business that is hosting an upcoming event or if you are considering holding an event, it is important to understand the risks involved. No matter what type of event you hold, there is always the possibility of a third-party claim. For more information about special event insurance or to acquire a policy for your business, contact our entertainment insurance brokers at MFE Insurance today.