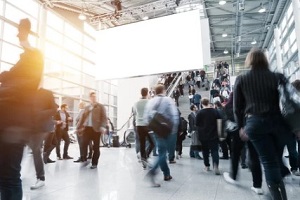 Looking for a way to promote your developing business to attract more customers? Want to forge new connections and clients for your company? Although various strategies are available for startups or small businesses to market services or products to prospects, none is as effective as a trade show exhibition in traditional marketing.
Trade shows are gaining popularity worldwide. Over 13,000 trade shows happen in the US alone every year. They provide exciting opportunities for businesses of all sizes and shapes to showcase their services and products. You can seamlessly market your services or products to a targeted audience while researching competitors and building better customer relationships.
There is always a degree of risk when dealing with public or live events. Trade shows and exhibitions are no exception and hold several risks, such as bodily injury or other damages. Whether you partake in a tradeshow or organize one, it's best to have adequate insurance. This article will explain what insurance coverage you need for tradeshows and who should acquire them.
What's Tradeshow Insurance?
Tradeshow insurance helps vendors and exhibitors participating in expos or tradeshows avoid potential lawsuits or damages in case of mishaps or accidents. It's a short-term insurance policy. As there are no one-size-fits-all solutions for tradeshow insurance, you must combine multiple approaches to meet tradeshow or expos' unique needs.
Show producers can also buy tradeshow insurance to cover several year-round events. No matter the policy you choose, it helps you (as a vendor or exhibitionist) to continue your operations seamlessly.
Now that you know why tradeshow insurance is necessary let's find out who needs it most.
Who Should Acquire Trade Show Exhibitor Insurance?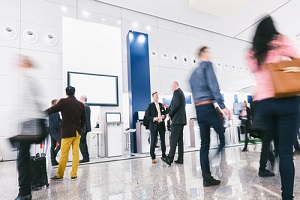 Not only organizers holding the tradeshow can obtain insurance, but other people who set up booths or tables at tradeshows, street fairs, community events, expose, or craft fairs can also acquire this insurance coverage. Event organizers often won't permit vendors to build a booth without showing valid liability insurance proof.
A common practice for organizers is to ask exhibitors to place the organizer and venue as 'additional insured,' providing a defense against any lawsuit due to injuries or other mishaps during the event.
Listed below are the trades that should have reliable tradeshow insurance coverage:
Exhibitors
Exhibitors are companies that set up tradeshow booths to represent their services or products. Event organizers give exhibition spaces to companies to set up stands and stalls. Exhibitors can interact with their targeted audience to market their products/services or convince people to invest. They need an excellent tradeshow insurance policy to cover any event mishaps.
Vendors
Vendors are essential to run smooth and successful tradeshow events. As they provide valuable services like concessions to help run an event, it's crucial to have proper coverage if things go wrong. They also need to acquire tradeshow insurance to protect from any event risk, such as injuries or property damage.
Organizers
Organizers are the heartbeat of tradeshows. Not only do organizers run the show, but they are responsible for various aspects, from event planning and branding to choosing a venue, soliciting exhibitors, and even promotion. As they're the most responsible party, organizers should have tradeshow coverage besides ensuring vendors' and exhibitors' insurance certificates.
What Insurance Coverage Do You Need For Trade Shows?
If you organize a tradeshow or partake as a vendor or exhibitor, having reliable insurance coverage can help prevent potential lawsuits. Here are some tradeshow insurance coverage plans you can benefit from: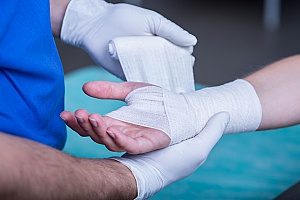 General Liability: This tradeshow insurance covers mishaps or accidents like slips and falls or tripping and hurting people (or assets). For example, if someone slips and falls due to items dropped from your booth, general liability coverage can protect you from these eventualities.
Premises Rented: This policy protects you against fire damage you caused to booths (rented premises).
Medical Expenses: This tradeshow insurance coverage helps you with injury costs to cover accident and health insurance gaps that don't lead to formal liability claims or suits.
Personal & Advertising Injury: Personal & advertising injuries infringe on an individual or a company's personal or intellectual rights. This insurance will cover costs due to slander, libel, false arrest, wrongful eviction, privacy invasion, or copyright infringement.
Event Disruption And Cancellation: Event cancellation & disruption insurance can protect your investment (or business) from unexpected circumstances that may affect event expenses and revenues. This coverage is increasingly helpful in protecting event expenses and revenues from cancellation, curtailment, abandonment, relocation, or postponement risks.
Contact MFE Insurance For Trade Show Exhibitor Insurance Plans You Can Trust
Trade shows open doors to hundreds and thousands of people. While it offers various opportunities, it poses risks and challenges you can't ignore. Do you want to ensure your business remains functional despite mishaps or accidents? If so, choose MFE Insurance.
They provide reliable and cost-effective tradeshow insurance policies from general liability and rented premises to medical expenses and more to help you perform business operations seamlessly. Contact our expert insurance brokers to find an option that best suits your business needs and budget. For more info, visit our website.