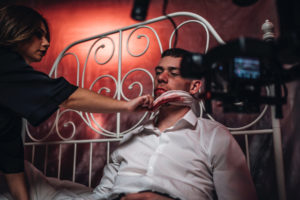 The worldwide entertainment business is valued at two trillion dollars. It covers businesses ranging from one-man operations to huge production companies with global a presence.
Entertainment insurance is critical to the survival of any business because it protects against liability, damaged equipment and provides peace of mind to cast and crew. Any movie or TV set needs a comprehensive insurance policy to protect its financial future.
While it may be tempting to avoid this expense, that would be a mistake. It is important to understand exactly how entertainment insurance coverage works and what it can do to protect the livelihoods of everyone involved in a production.
Entertainment Insurance In The Industry
Entertainment insurance is not technically a type of insurance. Rather, it consists of a selection of policies.
This presents difficulties for entertainment companies because there are so many coverage options. Every entertainment insurance package is tailored to the needs of the individual business, which is why it is important to undergo a consultation with an experienced insurance agent.
Any movie or TV set needs certain types of policies within their entertainment insurance package to ensure that the integrity of their business is protected.
Why Your Set Needs This Policy
Anything can happen on set. If a cast member trips over a trailing cable from a camera causing broken equipment and bodily injury, this could cost the production company hundreds of thousands of dollars in medical bills, equipment damage, settlement costs and legal fees.
These are the types of situations entertainment insurance is designed to protect production companies against.
Liability Coverage
Liability coverage within an entertainment insurance policy comes in many forms. All sets should have general liability and third-party coverage, as a minimum.
Entertainment insurance protects businesses from third-party claims for property damage, bodily injury and more. The majority of businesses will need this coverage along with a certificate of liability insurance in order to rent a facility or film at a specific location.
When taking out liability coverage, it is vital to inspect the exclusions attached to the policy. Specific exclusions could include liquor liability and advertising injury exclusions.
General liability coverage excludes damage to third-party property, however. Any set that needs additional third-party property damage liability policy. This will cover any damage caused to a property on a set not owned by the production company.
It is also recommended that production companies obtain errors and omissions insurance. This provides protection against third-party claims for unauthorized use of names, titles, ideas and plots.
Equipment Protection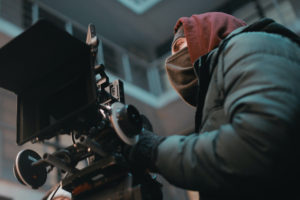 The equipment commonly found on film and TV sets is extremely expensive. A single film camera for a short, low-budget movie can cost $10,000. Major movie productions may be using cameras valued at upwards of $50,000.
Entertainment insurance offers coverage for all the equipment required to produce any show, movie or advertisement. This also applies to rented equipment.
All such equipment can be insured under an equipment floater. Coverage can be short-term or long-term.
These policies vary widely so it is important to perform due diligence. Pay special attention to the named perils and any exclusions. When discussing equipment protection, it is strongly recommended this is done together with a professional insurance agent.
Offers Protection To Any Company Vehicles
Both people and equipment are also protected under entertainment insurance whenever they are on the road.
The auto coverage portion of entertainment insurance will offer full liability coverage to crew members and equipment, as well as protection in the event a third-party is involved in an accident.
However, it is still recommended that business auto coverage is taken out if a production company regularly racks up the miles.
Standard auto coverage under entertainment insurance is sufficient for most productions, but it is wise to inspect the policy and consider taking out additional business auto coverage.
Provide Peace Of Mind To Cast & Crew
Cast and crew working on set have extremely stressful jobs. If a major incident occurs and the production company is uninsured, it could cost both cast and crew their livelihoods.
If the production is brought to a halt and never restarts, they are set to lose out on thousands of dollars. This could stop them from being able to feed their families. Entertainment insurance demonstrates that the production company has their best interests at heart. It gives them peace of mind to know that if something does occur and the shoot must be stopped, their livelihoods are not on the line since a comprehensive entertainment insurance package is in place.
Seek Out Entertainment Insurance Today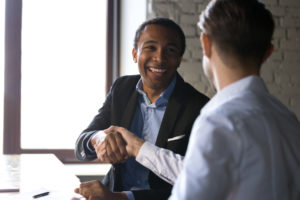 The complexities of entertainment insurance mean production companies should enter into consultation with a professional insurance agent before they begin their next project. An insurer will be able to discuss the needs of the business and recommend a tailored policy that will adequately protect the interests of their business and all who work for them.
For an experienced insurance agent, call MFE Insurance and find out more about their entertainment insurance plans.