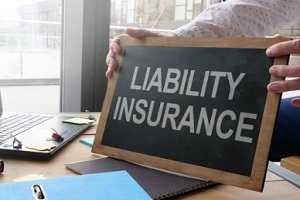 Liability insurance is critical for any company, but when it comes to insurance for cannabis companies, in particular, the security afforded by this protection can be immense. That being said, as cannabis has found its way into more regular use across the United States, insurers and dispensaries are grappling with what it means to insure a cannabis company. If you have liability insurance as a cannabis business, you might not have the protection that you think you do.
Most cannabis companies' liability insurance isn't enough for their needs—at worst, it might offer no coverage. Here's what you need to know about how this variety of insurance works with dispensaries and what you should do to protect yourself.
What Does Liability Insurance Cover for Cannabis Companies?
Liability insurance for a cannabis company is a product that protects businesses from being liable when someone is injured or sustains damage (either to themselves or their property) as a result of doing business with that company.
These protections are critical for cannabis companies because this substance has the potential to cause harm or damage in a wide variety of ways. If someone brings a lawsuit against you seeking damages, you'll only be protected if you both have liability insurance and a policy covering cannabis-related incidents.
Why Your Current Liability Insurance Might Not Be Enough
It may come as a surprise, then, to learn that despite the ubiquity of commercial general liability policies, very few cover the many mishaps that can occur while operating a cannabis company. Whether this is due to loopholes that don't include cannabis or because a policy directly excludes such business will depend on your specific agency's details.
Because insurers are still learning how to develop policies for cannabis companies and insure them correctly, your current insurance probably isn't enough. That's because of the following:
General cannabis exclusions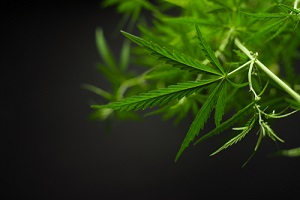 Many liability insurance policies will directly exclude any business that operates as part of the cannabis industry. If your policy includes this exclusion, it doesn't matter how much or what type of coverage you have; you won't be covered for any liability traced back to cannabis sales and supply.
Impairment exclusions
Most liability insurance will not cover products that can alter someone's mental state. The vast majority of cannabis substances can do so, so a business that provides any of these substances may not be covered.
Even if the substance that has caused the liability issue is not connected to alterations in one's mental state, the fact that the business sells substances that can do so is usually enough for the company to be disqualified from coverage.
Health hazard exclusions
If your liability insurance policy includes exclusions for health hazards, your company will not be protected against some of the most significant liabilities in the industry. Adverse health effects such as EVALI (e-cig and vaporizer-associated lung injury), food poisoning from edibles, contaminated marijuana due to pesticides, and more will render any coverage you have moot.
Hardware exclusions
If your cannabis company sells hardware like vape cartridges and consumption items, most liability insurance does not cover defects of these items that result in injury. If a vaporizer explodes or batteries leak, your general liability policy will not cover your business unless you specifically seek coverage for hardware and the cannabis products themselves.
Other Factors to Consider
Frequently, cannabis companies will secure a general liability insurance policy without realizing or understanding these exclusions. It could be that the policy was not clearly explained, or maybe the business owner simply didn't know that clauses like the health hazard clause could render their policy useless.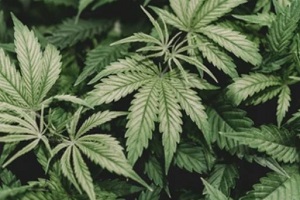 These situations are called "illusory coverage" because the business owner believes they are covered, but their policy will not protect them. Even among insurance policies that are explicitly marketed to cannabis companies, coverage can vary widely.
Be sure to read all the details of any policy you are considering and obtain a copy of the carrier's "duty to defend." This will tell you more about the circumstances in which an insurer will come to your defense and leave you out to dry.
Get Insurance Guidance from an Agency Skilled in Cannabis-Specific Protection
Choosing the right liability insurance for your cannabis company comes with a unique set of hurdles. Whether you've just become aware that your policy isn't sufficient or you're getting started on securing protection for the first time, be sure to work with an agency that has experience insuring companies within the cannabis industry. Reach out to MFE Insurance to learn more or to schedule an appointment to discuss your options.