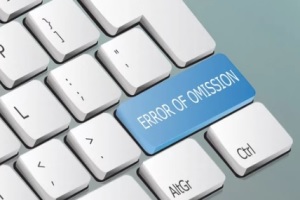 Errors and omissions (E&O) insurance protects a business against the legal ramifications of intellectual property errors or events in which the business forgets to carry out a procedure that results in client harm. Without proper consideration of intellectual property, film studios can easily lose a large sum to legal fees.
Here is an overview of how errors and omissions insurance can effectively protect against IP violations, including the most common types of IP errors and additional considerations to keep in mind.
Understanding E&O Insurance
In the entertainment industry, E&O insurance covers losses not included in liability insurance. Areas that are included in E&O insurance encompass infringement of copyright, trademark, privacy, breach of contract, or the legal fees of a defense claim.
Each E&O insurance policy will contain its own blend of protections and exceptions, so be sure to read the contract thoroughly and work with an industry expert to craft coverage tailored to your film projects.
Film Intellectual Property Violations
The most common violations within the film industry are copyright and trademark issues. An original idea is owned by its creator, and that ownership is protected by copyright. In a related niche, a trademark refers to the official sign or symbol of a company.
A violation of these IPs can result in legal fines or a lawsuit. As an example, the film The Shape of Water by Guillermo del Toro faced a legal battle when the estate of playwright Paul Zindel claimed that the plot of the film was suspiciously similar to Zindel's "Let Me Hear You Whisper," a play from 1969.
The Intersection Of E&O Insurance & IP Violations
Choosing a reputable insurer for your projects is essential; for example, in Whitmill v. Warner Bros., the lawsuit was covered under Fair Use, and the movie's production was deemed fit to continue.
Much of this legal battle involved the company's insurance agency, which advocated on their behalf and provided comprehensive coverage to protect against the fees associated with fighting the allegations.
Additional Considerations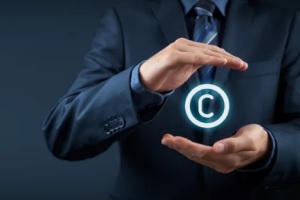 Movies are large and ever-changing projects; when multiple productions are underway simultaneously, the risk of confusion and accidents increases. Clearance, or licensing for an entire event or project, keeps IP risks low, encapsulating them within a single policy.
Be aware that the insurance limits the scope of potential claims, typically to within a certain duration after the project's completion. Issues arising after this time may not be covered based on the details of the contract.
Steps To Ensure Comprehensive IP Protection
IP protection works best when the entire team is on board. Filmmakers, writers, advisors, and insurance providers work together to limit the risks of error and omission violations. The simplest way to avoid IP rights violations is to thoroughly comb a project's script and visuals to check for possible problem areas.
However, human error and familiarity with certain brands may cause situational blindness—a Coca-Cola can in the frame may seem natural, even if the company does not have licensing for this product.
Additionally, productions would do well to keep a detailed and accurate record of IP clearances. This collates relevant information into an easily accessible place to avoid oversights.
Alternative Insurance & Risk Management Strategies
Buying specialized policies to cover extra or more in-depth claims can support your company and protect a film's financials. Insurance riders offer protection against niche issues that may be unique to your production and serve as effective strategies for managing the risks that your film is facing.
Future Trends & Conclusion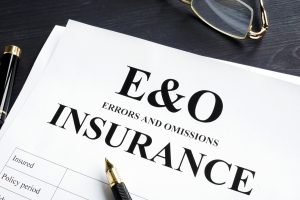 One of the most significant challenges the film industry faces is the increasing trend of streaming movies instead of watching them in theaters. With on-the-go access to a broader audience, studios find it difficult to maintain full control of the IP used throughout their project due to the greater number of teams and people involved.
The entertainment industry continues to face an intricate and complicated relationship between IP rights and E&O insurance that, when properly conducted, keeps original ideas safe while permitting their appropriate dissemination.
Resources & References
All E&O insurance policies will differ, so working with industry experts to craft a customized blend of protection is essential. The professionals at MFE Insurance will help you understand the fine print and choose the protection that is right for you.
Contact MFE Insurance to explore your E&O insurance options. Additionally, consider investigating the realm of E&O further by exploring how legal professionals approach the issue of IP rights in the film industry.