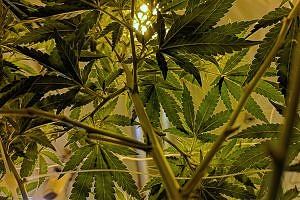 It was only a short time ago that Michigan voters voted to legalize the use of recreational marijuana. Retail dispensaries started opening up in December 2019, about a year after marijuana was legalized in November 2018. The economic benefits of these actions are expected to produce sales of $3 billion a year and 13,500 jobs over the next few years according to Michigan State University. That indicates a growth in the number of people choosing to be a cannabis cultivator as well.
What Insurance Does A Cannabis Cultivator Need
Entrepreneurs are likely to join this industry with little to no experience, as the widespread legalization of cannabis is still relatively new. Just like any other business, a cannabis cultivator should protect themselves from potential financial risks. Business owners may not be familiar with the risks associated with running a cultivation operation and the coverage that will provide the right level of protection. We'll break this down below.
General Liability
An insurance policy that includes General Liability coverage will protect your business from any accidents that occur involving individuals who are not employees. It provides legal liability protection for businesses from property damage or injuries that occur on business and/or operations property. The injuries or damages to the public, tenants, customers, and others are covered under this kind of policy.
For example, let's say a vendor comes into your facility and trips. They are taken to the hospital and treated for bodily injuries due to the accident. That individual could sue your business for the medical costs and other damages that they incurred. Without General Liability protection, your business would be responsible for paying the settlement amount, attorney fees, and any other associated legal costs.
General liability coverage can step in and take care of these costs. In some cases, the medical expenses and property damage the injured party suffers might also be covered.
Auto Insurance for Deliveries
There is a unique risk for cannabis cultivator that use vehicles in their business. Whether there is one vehicle or several, owned, rented, or otherwise non-owned, Commercial Automobile Insurance is a necessity. This type of coverage usually involves two components:
Auto Liability – This includes protection for bodily injuries and property damage of others.
Physical Damage – Comprehensive and collision coverage for losses you may incur due to damage or theft to your vehicle(s).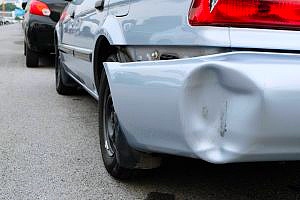 Your responsibility for vehicles and the people who use them extends to you whether your employees are using a company-owned or rented vehicle or not. That also includes the responsibility of all vehicles that are involved in an accident. Here's an example to show you how this could play out in a real-world situation:
You have an employee that takes their own vehicle out to go run an errand. On the way to complete the errand, they are involved in a traffic accident that is their fault. The accident causes a three-car accident which causes bodily injury to four people and damages to all the cars involved. A Commercial Automobile Insurance policy will cover all listed damages to all the parties involved.
Equipment Breakdown
Running a cultivation operation involves the use of essential machinery and equipment. This could include grow lights, ventilation systems, environmental control units, computers and security systems, just to name a few. Your business will rely on your equipment working properly.
Coverage with Equipment Breakdown Insurance will help with the costs of equipment repair or replacement. These policies do come with a coverage limit, meaning you will have to cover any costs over the policy limit. Keep in mind that Equipment Breakdown coverage doesn't include damage caused by a lack of maintenance or age of the equipment.
Loss of Income Due to Disaster or Bad Harvest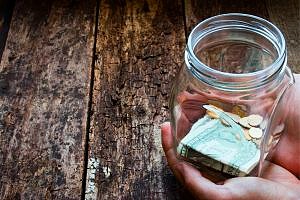 A natural disaster or bad harvest can temporarily disable your operations. Without being able to run your cultivation, your business will not be able to generate the income necessary to operate your business. Expenses that will remain, regardless of these circumstances, include mortgage payments, payroll, taxes and marketing costs.
Losses that are covered with Loss of Income insurance will cover any lost income for a period of time after the event occurs. If you must relocate because of the situation, your fees for this move might also be covered.
If Your Are Cannabis Cultivator Talk With The Cannabis Experts
Running your cannabis cultivation without cannabis insurance is putting your business at financial risk. The costs for one unexpected event can end up being much more than you think, putting you in a compromising situation. Call MFE Insurance today to discuss your cultivation operation with the cannabis experts, and to discuss what your coverage options are.