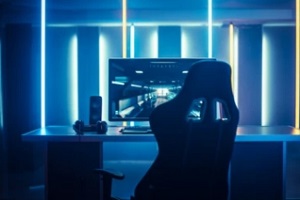 The eSports industry is one of the fastest-growing industries at the moment, with competitive video gaming drawing a huge fan base as millions of spectators tune in to events around the world. The industry's fun nature and explosive growth means that many new players are breaking into this world and hoping to bring home big prizes.
For top eSports players, video games are so much more than simply an entertaining way to pass the time; they are a bona fide source of their livelihood, and they must do everything they can to protect their ability to play, just like any other type of professional takes steps to protect their career.
The success of an eSports athlete often depends on having the right strategy and finely tuned reflexes. It is also important for players to be relaxed so they can focus on the task at hand without distractions. Unfortunately, competing at the professional levels, much like in many traditional types of sports, often requires international travel, and this is presenting a lot of challenges when it comes to players competing in other countries.
Challenges For International Players
For international players, winning the competition might be their greatest challenge, but there are also two other aspects of competing that can be tricky to navigate when it comes to tournaments abroad: visas and insurance.
Visas
According to the National Law Review, when international eSports athletes come to the United States on an inappropriate visa for competition, both the players and their teams are exposed to potential liability and could be denied entry into or removed from the country.
Professional athletes can enter the United States on B1 Business Visitor visas if they do not receive any salary or payment beyond prize money. However, in the modern eSports industry, many competitors do receive salaries. For example, some leagues give players a guaranteed salary plus additional rewards for winning competitions. As a result, some eSports athletes are beginning to enter the country with P1 Athlete Visas which allow individuals to come into the country for as long as five years, although these visas can be more difficult to obtain.
Insurance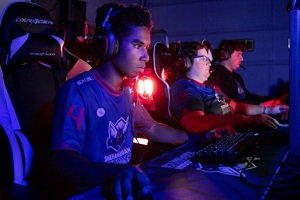 There is also a bit of a gray area when it comes to insurance. International players need the same types of protections as they would when competing in their own countries, and some specific coverages, such as theft and cyber crime, are arguably even more important when traveling abroad. Therefore, international players should discuss their concerns with their insurance agents to make sure they are getting the coverage they need while traveling.
Here is a look at some of the types of insurance international eSports players need.
Property Insurance
eSports players use specialist equipment that can be very expensive and difficult to replace, such as controllers, consoles, and monitors. Property insurance is essential to cover damage to important technical equipment and infrastructure, along with property that is lost or stolen at events. For example, if a player's console is stolen from a hotel where they are staying, property insurance could cover a replacement.
Cyber Insurance
The electronic nature of the eSports industry means it is especially susceptible to internet-related risks and cyber crimes. As many cyber criminals move away from traditional targets like banks due to increasingly sophisticated security measures, many are turning to other targets, such as eSports.
Although players and teams often have good cybersecurity measures in place, it is impossible to prevent every potential breach. Cyber insurance offers protection to players in the event of attacks such as denial of service attacks, exploit kits, physical manipulation, spam, malware, fishing, ransomware and botnets, among others.
Equipment Breakdown
Equipment breakdown insurance can provide coverage if vital equipment breaks down so that an eSports team does not lose money due to a broken speaker, console, controller or other piece of electronic gear.
Disability Insurance
Disability insurance is essential for competitive gamers as they run the risk of experiencing a career-threatening injury. Tennis elbow, tendinopathy, trigger finger, carpal tunnel syndrome and other repetitive motion injuries could be enough to stop a professional gamer from performing competitively and put their earning potential at risk. It is possible to obtain both short-term and long-term disability policies to secure a player's income if an illness or injury renders them unable to compete in specific events.
Get In Touch With The eSports Insurance Professionals
If you are an eSports player or team organizer planning to compete abroad, it is essential to secure the right insurance coverage ahead of the big event. MFE Insurance Brokerage is experienced in providing coverage tailored to the unique risks that are faced in the eSports world, particularly when traveling to competitions. Get in touch with us today to learn more about how our specialists can customize an insurance package to suit your budget while offering the greatest protection possible for international players.