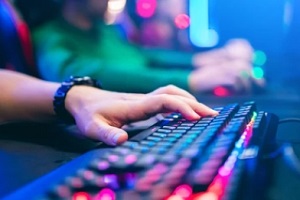 Although the eSports industry may be relatively new, it is growing at a rapid pace and attracting significant investment and viewer interest. Everyone operating in this industry, from players at the individual level to teams, broadcasters, event organizers and influencers, must ensure they have proper insurance protection that addresses their unique needs as the industry evolves.
Players
For professional gamers, one of the most important types of insurance to have in place is disability income protection, which is generally available in both short-term and long-term options. This can protect a player's income when a disability renders them unable to work.
A significant amount of sitting and repetitive movement is involved in professional gaming, which can lead to injuries such as strains, tendinopathy, carpal tunnel syndrome, trigger finger and tennis elbow. Some of these injuries could be career-ending if they endanger a player's reflexes.
Teams and Leagues
More eSports teams are moving toward the franchise model, which can have significant benefits in terms of advertising. However, it means that teams have to take additional precautions to protect themselves from risk and demonstrate to corporate sponsors that they are prepared for unexpected incidents.
eSports teams and leagues that are structured as businesses with employees need the same insurance policies as many other types of businesses, such as workers' compensation to protect employees for work-related injuries. Offering players and other employees health, dental and vision insurance can help a team attract top talent. They will also need property insurance to protect the team's expensive gear and equipment.
eSports teams and the organizations behind them can also benefit from Directors & Officers insurance, which provides important coverage for leadership if they are accused of willful acts such as acting beyond the authority of the organization.
Broadcasters
Broadcasters of eSports events should take out media liability coverage, which is a specific type of Errors & Omissions insurance that can protect against claims due to breach of confidentiality, defamation, invasion of privacy, plagiarism and similar damages.
Event Organizers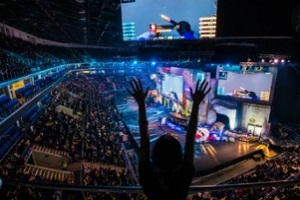 The organizers of eSports events such as tournaments need a broad range of coverage. Liability is one of the biggest concerns, and cyber insurance is also vital. Event cancellation insurance can offer valuable protection if an event has to be canceled due to circumstances beyond the organizer's control, minimizing losses and protecting deposits.
In addition, event liability is important to cover for equipment damage, injuries sustained by guests, and damage to the venue. Many venues require organizers to prove they have this type of policy in place before signing a contract with them. Tournament organizers also need protection from eSports competitor or team lawsuits.
Venues
Venues that host esports tournaments will want to ensure the organizers have event liability insurance in place to cover costs should the venue be damaged during the event.
Influencers
Influencers play a valuable role in promoting eSports, and while they may feel like casual operations, influencers must ensure they have proper protection from lawsuits, cybercrimes, lost wages and other potential risks.
Top Insurance Policies For the eSports Industry
Outlined below is a closer look at the most useful policies for those operating in the eSports industry in various capacities.
General Liability
An essential policy for every type of organization, general liability insurance provides valuable coverage for eSports teams in cases involving third-party injuries at a team's base, claims of advertising or reputational injury, and damage to another party's property.
Event Liability
The greatest benefit of event liability insurance is its coverage for accidents that might occur at an event, such as a person becoming seriously injured by tripping over a cord or falling down a set of stairs. It also gives the event a more professional appearance; taking out this type of policy shows venues and the public that organizers are responsible and serious.
Cyber Liability and Cybersecurity
eSports are highly vulnerable to many of the cybercrimes that have been hitting other industries, such as hacking, ransomware, phishing, and DDoS attacks. Many gamers report experiencing some type of cyber-attack, some of which could compromise a team's ability to practice or compete.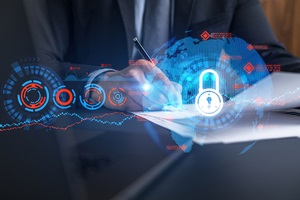 Modern cybercriminals are becoming increasingly sophisticated in their attacks, and many are designed to cause maximum disruption. Even the best security measures are not completely foolproof, so this type of policy is essential for reimbursing the expenses associated with data breaches, such as defense costs, notification costs, penalties, fees and credit monitoring. It may also cover the liability related to business interruption, funds transfer loss and cyber extortion.
Property Insurance
Equipment used by eSports players, teams, and event organizers can be expensive, and a lot of work goes into the databases and other information stored on their systems. Insuring this special equipment and infrastructure offers useful protection against loss, stolen property or damage. It can cover any necessary repair and replacement costs as well as financial losses stemming from lost income while repairs are being carried out.
Reach Out To MFE Insurance Brokerage
MFE Insurance provides tailored eSports insurance policies designed to meet the unique needs of those in the eSports industry. To learn more about our offerings, contact our team of professionals online or by calling us at (213) 266-7990 today.