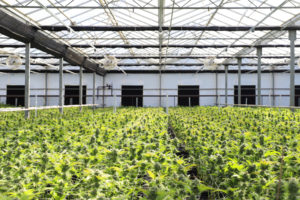 The transportation of cannabis is a necessary aspect of the industry as a whole. A dispensary is the final destination of many cannabis products which will ultimately be sold to consumers. The COVID-19 pandemic has made changes in the industry that is already a rapidly evolving environment. One such change is that certain states have permitted the delivery service for cannabis products. This opens the opportunity for another viable channel that dispensaries can use to increase sales. Are you wondering, "exactly how much cargo insurance do I need?"
This also exposes yet another potential risk of operating a dispensary location. Cargo insurance is designed to help protect cannabis products that are transported by your business or for its use. Understanding how much cargo insurance you need for your dispensary is the first step to identifying the coverage that fits your business needs.
What Influences The Amount Of Cargo Insurance Needed For Dispensaries
Cargo coverage will cover your cannabis product while it is moving from one location to another. The product could be transported by vehicles you own or using a third party. You must evaluate the risk of transporting cannabis products to ensure that you're getting adequate coverage. For example, you should crunch the numbers to determine if the value of your cannabis product exceeds the value of the truck used to transport it.
This is why it is important to review each policy and identify the exact risks to your dispensary. Paying for more coverage than you need isn't a situation that you want to put yourself in. But neither is having to file a claim down the line and finding out that you don't have coverage or it exceeds your limits. Review the influences found below to decide what kind of cargo coverage to obtain.
Debris Removal
Debris removal is important coverage to have if you run the risk of losing a load that wasn't secured properly. Consider the type of vehicles that are used to transport your product. Some inherently have more risks than others. Trucks or other vehicles that are involved in accidents in which they get flipped or are hit hard can lose their load. The cleanup of this debris can often cost more than the value of the load itself.
Risk Of Theft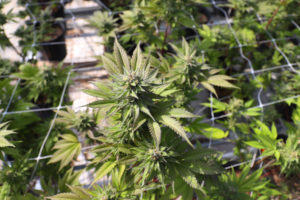 Just with any other retail business that relies on cargo, transportation, and warehouses, the threat of theft is real. Cannabis goods need to move from one location to another. About 90 percent of insurance claims that involve the cannabis industry have an element of theft involved. To make matters worse, in the cannabis industry, which needs cannabis insurance for, the products are basically untraceable due to the extensive black market.
The financial challenges that could occur from a lost shipment could be extensive. This is evident from examples such as a recent theft that involved a supply firm that had $250,000 worth of nutrients stolen from a big rig. Edibles, flowers, plants, and oils that have already been paid for are difficult to recover after a loss.
Potential For Fires
A fire could be caused by an accident. Consider what your risk factors are if your cargo were to go up in flames. Whether your product is being shipped by land, sea, or air, you need to have adequate coverage to protect from fires. Additionally, consider all the logistical aspects of where and how the product is stored while it is in transit to the dispensary.
Collisions
Accidents happen unexpectedly and could cause the entire load to be destroyed. Collisions or striking of the load are common types of accidents that can occur when transiting by truck. Assess whether the cargo insurance policy provides adequate limits to cover the potential financial loss that would be experienced.
Earned Freight Coverage
Coverage is available by land, sea, or air for the carriage of cannabis goods by a transportation company. Your business expects to have your product arrive at its final destination in the same condition as how it was loaded onto the vehicle. But if the product isn't delivered in merchantable condition, this equates to a total loss.
Earned freight coverage will reimburse you for the loss of freight. Since there are no legal requirements for obtaining cargo insurance, it's not advisable to rely on a third party to cover this risk. Taking out a policy so that you will be reimbursed for the cost of a freight loss is the best defense.
Speak To Experienced Cannabis Insurance Brokers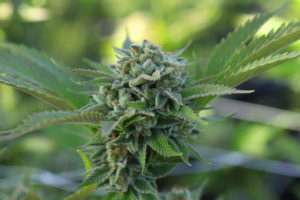 MFE Insurance has valuable experience that can be used to the benefit of your dispensary and full-service grow operations. We can cover your business needs using the variety of cannabis insurance policies at our disposal. Call us at 213-266-7990 or contact us online to learn more today.