Coronavirus has hit most countries across the globe very hard in many different ways. There are now more than 800,000 cases worldwide with over 40,000 deaths. The United States is now the leader in reported cases, totaling more than 176,500 cases with over 3,400 deaths. Unfortunately, these numbers are only expected to grow in the coming weeks and possibly months.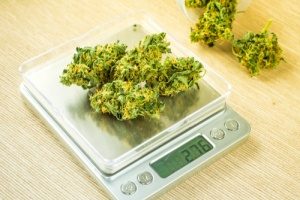 The health impact is the most notable concern. However, there has also been a serious financial impact on most industries in the United States and other countries that cannot be ignored. Notably, the cannabis industry has thus far been negatively impacted, and coronavirus is likely to continue to have a noticeable impact on cannabis supply and demand.
The following are a few projections that are expected to occur within the cannabis industry due to coronavirus based on trends we have seen thus far during the pandemic.
Hardware and Materials Shortage
Much of the cannabis that is used for medicinal and recreational purposes is grown locally. However, there is a range of hardware and other materials used in the cannabis industry that is produced in China and other countries that are greatly impacted by coronavirus.
Considering China and other countries responsible for mass production of cannabis-related products have all but shut down and halted shipments, a shortage of hardware and materials is likely to continue to get worse.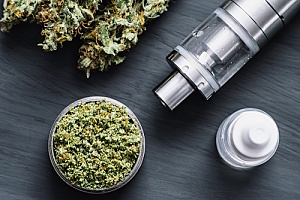 Perhaps most notably, vaporizer, which is a key component in many cannabis products, is largely produced in China, along with the packaging and bottling of many cannabis products. Although the growth of cannabis specifically may not be impacted, we could see significant disruption in the supply chain that leads to a scarcity of cannabis products.
Financial Ripple Effects
There is no denying that the financial opportunity of cannabis companies is certain to be limited during the pandemic. Social distancing and travel restrictions have essentially shut down all cannabis events, which relied upon the opportunity for cannabis product companies to showcase new products and developments within the cannabis industry.
Additionally, there will be a negative financial impact due to the announcement by the Centers for Disease Control and Prevention (CDC) that individuals should not use marijuana during the coronavirus pandemic.
Of course, this does not necessarily include other forms of cannabis products. However, cannabis shops are seen as non-essential and many are likely to be instructed to shut down during the pandemic as part of a social distancing protocol.
Everyone Will Be Affected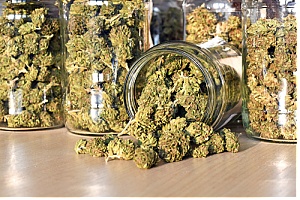 The coronavirus affects everyone in the cannabis industry. From the growers to the product companies to the consumer, life within the cannabis industry will be different. The reason for this is because of the unique scenario where both supply and demand are impacted.
The supply is hurt as many companies rely upon hardware and materials from China and other countries that have slowed or halted production. The consumer will be affected as many cannabis shops and suppliers will be closed due to social distancing protocol and travel restrictions.
Perhaps the least impacted are hemp, cannabidiol and marijuana growers. They should still be able to grow as they normally would as long as it does not violate state-specific social distancing recommendations. However, they may also see less of a demand for their cannabis over the next several months as well.
Potential Silver Lining for U.S. Companies
There is always an optimistic view one can take in every scenario. Although the coronavirus pandemic is undoubtedly a difficult situation for the cannabis situation as a whole, it can be used advantageously for cannabis companies. Now is the time to improve business operations, stockpile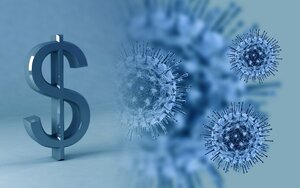 supply if possible while demand is low and ultimately work on a strategy to become solidified as a trusted cannabis company. Although financial gain may not be ideal at the moment, the ability to withstand the coronavirus pandemic should prove to companies that they can make it through just about anything.
The fact is there is a light at the end of the tunnel for U.S. companies. There will inevitably be a strong and long-lasting bounce back of the cannabis industry following this challenging time.
Guarantee Protection with Cannabis Insurance
Many U.S. cannabis countries are trying to hold it together financially during the coronavirus pandemic. Those who do will be in a place to solidify themselves as a leader in the industry. However, it does reduce the ability to withstand future unpredictable financial costs that are substantial, such as legal fees, property damage and more. Cannabis insurance is a great way to reduce the risk of significant financial loss due to issues that are covered through insurance. MFE Insurance offers cannabis insurance. Give us a call today to learn more.