Restaurants are exposed to a variety of risks that make these businesses highly vulnerable to lawsuits. Having restaurant insurance can help protect against certain liabilities that could potentially ruin your business. That said, one of the most common questions asked when seeking coverage is, "How much will it cost?" Unfortunately, there is no clear-cut answer, and cost of insurance depends on a number of factors, including the level of risk associated with the restaurant, and the value of the property where the business is located, and most pertinently, the insurance policies your restaurant acquires. For a better estimate of how much you'll have to pay for your restaurant's insurance package, learn more about the different types of available insurance policies below.
Essential Restaurant Insurance Policies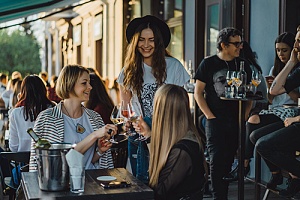 As restaurant owners face numerous risks, it is important to be prepared for anything. Having the right policies under your belt can help ensure that you are fully covered if an incident should occur on your commercial property. Some of the most important policies to acquire include:
Liquor Liability Insurance – With liquor liability coverage, restaurant owners can stay protected from alcohol-related liability claims. If property damage or bodily injury occurs on your property due to an intoxicated patron who was sold alcohol by the restaurant, the business owner could be held responsible for any damages. Any establishment that sells, serves, or assists in the purchase of alcohol should have a liquor liability insurance policy.
Spoilage Insurance – Spoilage insurance is often acquired by restaurant and bar owners who do not want to risk a financial hit in the event of a massive food spoilage occurrence. This insurance add-on is designed to reimburse business owners who have lost food inventory or contaminated perishable goods. The insured property can be a restaurant, food-truck, grocery store, bakery, or any other commercial operation that stocks perishable food.
Equipment Breakdown Insurance – Restaurants require equipment breakdown insurance to cover losses due to the electrical or mechanical breakdown of equipment. From walk-in freezer units to computer systems, these essential pieces of equipment can breakdown at any time. With an insurance policy in place, you can get a replacement for any broken equipment without having to take money out of your own pocket to pay for repairs or replacements.
Assault & Battery Insurance – This specialized form of restaurant insurance is designed to cover threats to a person's safety or physical conflicts between two or more people. If an assault or battery occurs on your property, you could be held responsible for any damages. Having assault and battery insurance can help cover any resulting expenses, such as medical bills.
Workers Compensation Insurance – If you run a restaurant, you likely have a team of employees who cook in the kitchen, bus tables, serve food, and perform other daily duties. Like any business, your workers are at risk for possible injuries from slip-and-falls, burns, and similar incidents. Workers compensation insurance provides wage and medical benefits to employees who become ill or injured in the workplace. Workers compensation benefits are mandated by each individual state.
Risk Factors That Can Influence Pricing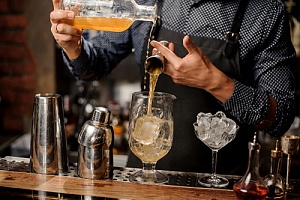 There are a number of factors that are considered when determining pricing for restaurant insurance. First, insurance companies look at the amount of risk that a restaurant carries. If you serve alcohol to your patrons or have delivery drivers, you will likely pay more for insurance than a restaurant that does not offer these services.
If your restaurant cooks using a lot of grease, there is a higher risk of fire which could make your insurance cost go up. In addition, if your restaurant is located near the water or in an area prone to flooding, you could face a higher policy cost due to the higher risk of floods.
The type of restaurant you operate can make a big difference in the cost of your insurance policy. If your restaurant also has a bar or nightclub in it, you are at a higher risk for conflict between patrons. Alcohol is a major factor when determining insurance pricing and having adequate liquor liability is a must.
The cost of your kitchen equipment can play a key role in insurance pricing. If your restaurant has a lot of expensive equipment, you will need a hefty insurance policy to cover any breakdowns or replacements. Better coverage often comes at a price, but the price is usually worth it for protection and continued peace of mind.
Learn More About Restaurant Insurance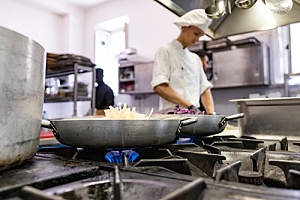 If you own a restaurant, having the proper insurance policies is a must to ensure that your business and staff remain safe against certain liabilities. Restaurant owners face a multitude of risks and no one insurance policy can cover them all. To learn more about the cost of restaurant insurance or to acquire a policy for your own business, contact the restaurant insurance brokers at MFE Insurance.