As with any job, professional videography comes with certain risks. Videographers travel to varied and unpredictable locations to capture weddings, birthdays, and even film or commercial content, while dealing with expensive, fragile equipment.
Plenty of risks are at play, such as personal injury, damage to equipment, or an inability to deliver the final product. To protect against such threats, videographers should explore the protections offered by insurance coverage.
Here is an overview of the risks and liabilities typically covered under a videographer insurance policy and what costs to expect for this protection.
The Variety Of Videographers
While there are a couple of essential protections that every owner should have for their business, there is no definitive standard coverage plan for videographers. This is due to the broad variety that comes with the job. Some videographers will specialize in weddings or reunions and rarely venture into other fields.
Other videographers may only film documentaries or short-form productions such as advertisements. These two hypothetical videographers will encounter different threats that require different protections.
The business structure of a videographer is rife with variety as well. Many videographers are self-employed, with only one camera and one employee. Other videography companies employ teams. Workers' compensation insurance will therefore naturally be of more use to one than the other.
General Liability Insurance
Beginning with a few common-sense policies for any business, general liability insurance prevents financial fallout if someone hurts themselves or their property is damaged. For instance, if a videographer invites talent to a set and the guest trips over a piece of equipment and is injured, the videographer could be liable if they do not carry general liability insurance.
With videographers, the business, set, and environment is constantly changing, with many opportunities for someone to stumble over equipment. General liability insurance offers support to pay legal fees or medical bills should this occur.
Workers' Compensation Insurance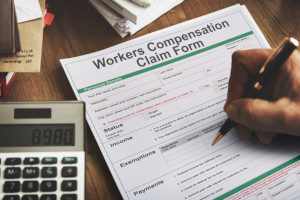 For many videographers, workers' comp may be unnecessary, but for any videographers with sufficient staff, this type of coverage is essential. Workers' compensation assists when employees are injured on the job or they would otherwise be unable to work due to a health condition.
In extremely unfortunate situations where a worker dies on the job, workers' comp can compensate their families. Thankfully, the mortality rate for videographers is fairly low.
Camera Equipment Insurance
This arena is where videography-specific coverage options begin. Anyone working in videography or photography understands the substantial cost of their equipment.
Necessary equipment is not just a camera, as videographers utilize lighting rigs, camera bodies, and a variety of lenses, among many other tools. Camera equipment insurance protects business-related tools if damaged or broken while on the job.
Professional Liability Insurance
Professional liability insurance comes into play when a videographer cannot provide what they were asked for, usually through no fault of their own. If, at the end of a job, a videographer finds that their SD card has failed to capture all the footage and the client declines to pay, professional liability insurance will keep the work from going to waste.
Equipment malfunction is not the only reason a professional liability claim might be necessary. The work provided by videographers is often up to subjective evaluation. If a client feels the results do not match their desires and refuses to pay, professional liability insurance may still apply.
Additional Insurance
It is hard to predict exactly where videography will need to occur to achieve the right environment and tone. Only the individual professional can fully know what they need from a coverage plan; for instance, if they specialize in far-off nature videography or capturing action-packed moments such as skydiving, their job likely warrants additional coverage. If they work regularly at a specific venue, insuring that location against theft or damages might be smart.
What Will All This Cost?
Premiums for a videographer's insurance policy will vary from provider to provider. Suppose a videographer gets regular work (even as few as five jobs per year). In that case, purchasing insurance that covers a whole year is probably more cost-effective than paying for limited insurance before each event.
This annual insurance comes with premiums that rarely exceed $200 per month, depending on location. When videographers insure their equipment, they can choose how much they spend, which will impact the resulting payment if that equipment is damaged.
Purchase Videography Insurance From An Industry Expert
Videography is a far-reaching industry that covers all types of entertainment and personal projects. However, securing the correct insurance coverage can be challenging because videographers require bundles specific to their needs.
The experts at MFE Insurance work closely with entertainment professionals to craft personalized blends of insurance coverage that address their most pressing needs.