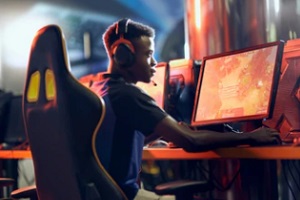 Competitive electronic gaming in the form of eSports is gaining in popularity, with gaming competitions taking place at live events throughout the country as well as online. eSports of all types, from traditional sports-based games to team fight strategy games and first-person shooters, have seen significant growth around the world in terms of professional players and teams alike thanks to their low barriers to entry, increasingly high prize pots and their enjoyable nature.
However, businesses that are operating within the eSports industry face a broad range of risks, particularly if they travel to competitions regularly. Therefore, it is important to take out proper eSports insurance coverage.
What Is Covered By An eSports Insurance Policy?
Because eSports is such a broad category, eSports insurance policies are tailored to the business or player to ensure that they address all of the risks they face. Here is a look at some of the most common components of eSports insurance.
General Liability Insurance
eSports insurance policies contain general liability to cover any claims of property damage or bodily injury made by third parties, which are people outside of the business. For example, if someone becomes injured at your venue while you are hosting an eSports event, a general liability insurance policy could cover the legal fees associated with the claim as well as damage repairs, medical costs and any settlement payments.
Cyber Liability Insurance
eSports businesses face a significant risk when it comes to cybercrimes given the computerized nature of the industry. Cyber liability provides useful coverage in the event that a third party claims that information was mismanaged or a data breach occurs in which information that was stored online is stolen.
For example, information about players that the tournament organizer has stored in their computer or system could be vulnerable to a data breach that sees personal information making its way into the wrong hands. Cyber liability insurance could cover the legal costs associated with such an incident, in addition to the expenses of restoring the online system following the breach and any lost income incurred as a result.
Event Liability Insurance
Competitions are a big component of eSports, and the organizers of these events can gain protection from financial losses through event liability insurance. For example, an event cancellation component can provide financial protection should an event be closed down due to reasons beyond the organizer's control.
Property Insurance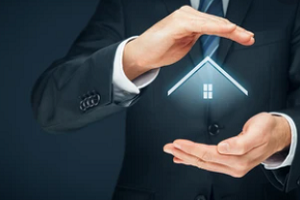 Property insurance is essential for protecting any eSports business's physical property, including consoles and computers. If your eSports business also has a physical place of business, it will protect the property itself from certain types of damage. These policies pay for necessary replacement or repair costs as well as financial losses stemming from any income that is lost while repairs are being made.
Equipment Breakdown
The breakdown of even one piece of vital equipment can be devastating to an eSports business, and proper equipment breakdown coverage can ensure that an eSports organization or team does not lose money due to the breakdown of consoles, controllers or other types of electronic equipment. This could be useful if, for example, a speaker stops working during a tournament as it will cover the cost of the device.
Who Can Benefit From eSports Insurance?
All professionals and organizations that operate within the eSports industry can benefit from some form of eSports insurance policy. Here is a closer look at some of the groups that have a high need for protection.
Professional Gamers
Professional gamers can benefit from insurance that provides coverage for personal accidents, in addition to a cyber insurance component.
Tournament Organizers
Insurance can protect the organizers of eSports tournaments from financial risks such as property damage, event cancellation, cybercrimes, third-party lawsuits, and eSports team or competitor lawsuits.
eSports Teams
Much like sports teams, eSports teams need financial protection due to the high costs of the equipment they use as well as the expenses of hiring eSports professionals. Insurance can protect an eSports team from financial losses stemming from third-party lawsuits and team members as well as cybercrimes.
Event And Team Sponsors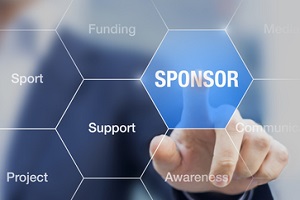 Although eSports can be an attractive advertising opportunity for businesses, sponsors do face a risk of lawsuits related to discrimination, contract disputes and other points of contention. They may also be vulnerable to cybercrimes.
Game developers need protection from lawsuits, property damage, cyber breaches and the lost income that may arise due to equipment breakdowns, employee lawsuits and cyber breaches.
Get In Touch With MFE Insurance Brokerage
As eSports continue to grow in popularity, the exposure to risk for all involved in the industry will also increase. Get in touch with the team at MFE Insurance Brokerage today to find out more about our custom policies that can ensure your eSports organization is protected from all manner of risk.