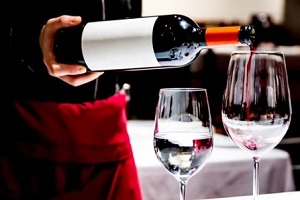 Regardless of the industry, all businesses need insurance to provide coverage against lawsuits and financial claims. If you are a wine bar owner, you often face problems with intoxicated customers, damage, and over-drinking. These problems can result in grave consequences if people get injured in your wine bar or damage someone's property.
Your customers can file lawsuits against you for damaged belongings or over-serving. Thus, every wine bar should have Wine Bar Insurance in place. It is not a single policy; instead, it provides a set of insurance policies specific to your needs.
No bar owner wants any trouble at their place of business, but they must be prepared for the worst. Consider the best types of insurance policies to protect your wine bar business.
What Is Wine Bar Insurance?
Alcoholic beverages affect our neurological systems which then impact processing and decision-making. This can often lead to incidents such as bar fights, getting over drunk or passing out, or damaging other people's belongings in your bar or outside your establishment. Your wine bar can be held directly responsible for all the above cases under the law. It can result in high restoration costs, penalties, or medical bills.
Wine bar insurance saves bar owners from the financial consequences caused by other people's actions. It does so by providing coverage for accidents, health, and liability.
What Does Wine Bar Insurance Cover?
A wine bar insurance policy offers the following standard coverages:
General Liability Insurance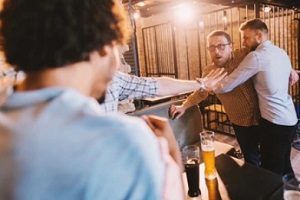 General liability insurance is the most sought-after type of business insurance and is included in a wine bar insurance plan. Businesses are not required by law to keep general liability insurance, but not having this type of policy is a risky step and can land you in serious financial trouble. General liability insurance can provide coverage for the following:
Injured individuals' medical bills
Property damage
Legal costs (defense, lawyers, court fees)
Bodily injuries
General liability insurance does not cover the cost of your personal injuries and medical bills; for that, you need personal insurance. You can ask your insurance provider to include additional coverages.
Commercial Property Insurance
Commercial property insurance is a must for wine bar owners because bar fights often result in property damage. Moreover, other threats such as fire, explosions, and environmental and natural disasters can severely harm your property.
Commercial property insurance covers the cost of damages, repairs, and equipment. It is a small fraction of the damage commercial property insurance covers. If your bar faces any unfortunate event like a fire or explosion, the property damage insurance will reimburse you the amount spent on the restoration process.
Liquor Liability Insurance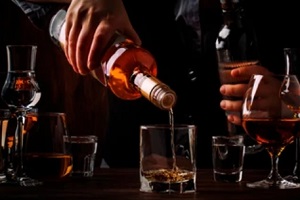 Liquor liability insurance is crucial for all entities that sell or serve alcoholic beverages. In most cases, states also require liquor liability insurance for wine bar owners to operate. The purpose of liquor liability is to cover the host from alcohol-related incidents. It provides the following coverages:
Property damage caused by an intoxicated individuals
Medical coverage for injured individuals
Medical coverage for individuals who experience alcohol poisoning
Damages caused by intoxicated individuals outside your business premises
Liquor liability is quite broad. It gives bar owners an additional line of defense against lawsuits and financial claims in situations where they are held responsible for serving excessive amounts of alcohol to customers. It covers the areas that general liability insurance does not. However, liquor liability does not provide coverage for the following:
Serving alcohol to underage individuals
Vandalism and slander
Your medical bills
Assault And Battery Insurance
Patrons can sue for getting injured in bar fights. Even if the issue was between two customers, your wine bar could be held accountable. The purpose of assault and battery insurance is to protect your establishment from physical altercations and fights. It covers wine bars from the following:
Bar fight injuries
Mugging
Emotional trauma
Sexual assault and harassment
Non-physical violence
From bar fights to mugging attempts in your establishment to covering costs for emotional violence such as name-calling and humiliation, wine bar insurance offers protection against all kinds of violence and its repercussions.
Workers' Compensation Coverage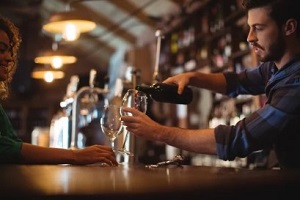 Workers' compensation coverage is essential for companies and employees; it protects both from accidents and financial burdens. This insurance covers the cost of medical bills for your employees if they get injured during work.
It offers the employees benefits irrespective of whether they work on-site or off-site for the business. If you do not have workers' compensation insurance, your injured employees can file a lawsuit against you.
Get Your Wine Bar Protected With MFE Insurance
There are many risks and threats for your wine bar business; some you are already aware of, while others only arise when an incident occurs. These incidents can have a substantial financial impact on your wine bar, and if you are not covered by insurance, they could even force your business to close. Protect your wine bar by contacting MFE insurance today to request a quote for your insurance needs.