The legalization of marijuana continues to be a heavily-debated topic in the United States, as several states continue to evaluate whether or not the benefits outweigh its downsides. After the legalization of marijuana in Michigan, the Michigan marijuana regulatory agency intends to be a model for marijuana legalization nationwide.
Legal sales of cannabis started in Michigan on Dec. 1, 2019, with several dispensaries in Ann Arbor announcing they intended to open. Michigan state law also dictates that anybody over the age of 21 who owns a valid ID is allowed to buy recreational marijuana from licensed retailers. People are allowed to possess up to 2.5 ounces of the drug in public or a maximum of 10 ounces at home.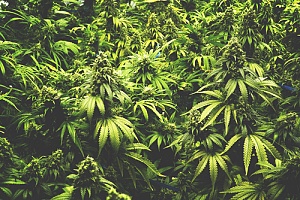 The Department of Health and Human Services also states that nearly 300,000 Michigan residents benefit from medical marijuana products, and estimates that over 1 million people could reap the benefits of the recreational marijuana industry.
Given all this, here are some important facts to know about Michigan's marijuana regulatory agency.
Jurisdiction And Parameters
Legalization of marijuana in Michigan led to alterations in how law enforcement dealt with cases involving the drug. The state's government and local jurisdiction have also reassessed rules and regulations on where and how cannabis can be grown, sold and purchased.
Additionally, employers in Michigan maintain the right to forbid marijuana consumption on the job and to test for it if necessary. Unlike testing for alcohol, which is done by measuring a person's specific blood alcohol concentration (BAC), testing for tetrahydrocannabinol or THC — the main chemical found in marijuana — simply reveals either a positive or negative result.
News For End Of 2019 To 2020
In December 2018, Michigan became the first state in the Midwest to legalize recreational marijuana. Illinois followed suit in January 2020, after Democratic Governor JB Pritzker granted over 11,000 pardons for low-level convictions of cannabis. Many more states across the U.S. are expected to legalize marijuana as activists continue to push harder on the issue.
Services Available
The Michigan Marijuana Regulatory Agency regulates medical marijuana facilities and licensees in the state. This includes growers, processors, transporters, provisioning centers and safety compliance facilities that adhere to the rules dictated by the Medical Marihuana Facilities Licensing Act of 2016.
Information For Patients And Caregivers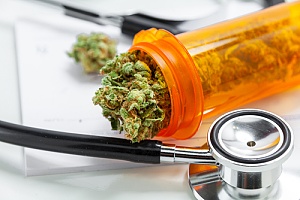 Medical marijuana applications frequently contain inaccurate information when submitted by third parties, which can lead to applications being delayed or rejected entirely. Thus, patients should not let third parties or other individuals submit their applications or any other records (including copies of driver's licenses, voter registration cards or other forms of ID) to the Michigan Medical Marijuana Program (MMMP).
For prospective caregivers, the application process for this type of role primarily involves meeting all the requirements listed in the term's definition according to the Michigan Medical Marihuana Act. All driver's licenses and personal identification cards must be up to date.
Information For Medical And Recreational Establishments
Every change in a business organizational structure requires a new application. The cost of a (nonrefundable) application fee for a marijuana sale license in Michigan is $6,000. This sum offsets the cost for the state's Department of Licensing And Regulatory Affairs (LARA), the Michigan State Police as well as contract costs related to investigations for carrying out background checks on license applicants. Additional fees may be required for late renewals, taxes and to cover other costs. The state annual regulatory assessment is also due before each license is issued and can change depending on the number of licenses that still need to be issued.
Protect Yourself With MFE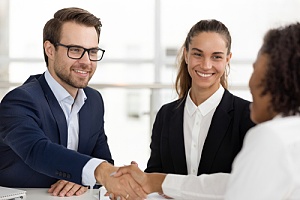 Speak to the experienced professionals at MFE Insurance to learn more about the best ways to protect your marijuana dispensary business. MFE works coast to coast, with offices located in Michigan, California, and New York, and we quote insurance through multiple carriers to guarantee customers benefit from the most competitive prices possible.
Regarding cannabis, MFE offers general liability insurance (which covers attorney fees, settlements, and damages resulting from accidents involving third parties), product liability insurance, commercial automobile insurance (for all owned, borrowed and hired business vehicles), workers' compensation insurance, equipment breakdown insurance, cyber liability insurance and loss of income insurance, among other forms of insurance. MFE also provides umbrella/excess liability insurance, which offers protection against claims that exceed the limits of your main liability policy. Coverage limits begin at $1 million.
Whether you run a small dispensary or a full-service marijuana growth operation, MFE is dedicated to ensuring your business's unique coverage needs are met efficiently. Call MFE Insurance today at 213-266-7990 or contact them online to learn more about their insurance products or to receive a quote.