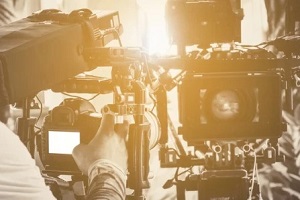 Producing a film takes a substantial amount of work, from hiring cast members to securing funding from investors and shooting over an extended period of time. Because of all of the people, intellectual properties and equipment involved, a film production can also be a hotbed for financial issues and liability. That is why wise production studios will always opt to secure at least some film insurance.
Annual production insurance is one of the most common products, but it is not right for every studio or producer. Here is what you should know about annual production insurance, including how it works, who is best suited for it, and how to fit it into the budget.
What Is Annual Production Insurance?
When film companies purchase annual production insurance, they are securing a product that is meant to cover the most common risks and damages that studios face. Annual production insurance covers all of the projects that a film studio produces in one year, which makes it valuable for producers who are busy on a wide variety of projects. However, for those who are focused primarily on a single project, short-term production insurance is another option.
Annual production insurance comes as a bundle of securities, such as workers' compensation insurance, equipment insurance and general liability coverage. It can help film studios to safeguard against injury to cast members and talent, the cost of reshoots if an actor is no longer available, damages to filming equipment or vehicles and more. Exactly what coverage is included can be tailored based on a specific studio's needs, so be sure to carefully review the terms of the contract.
Who Should Buy Annual Production Insurance?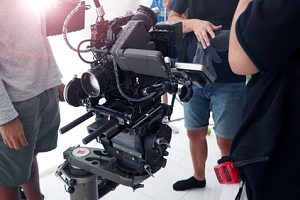 Annual production insurance is best suited for producers who are responsible for simultaneous projects within one year, such as shooting multiple movies. If a studio is focusing on one project with nothing else going on, short-term production insurance is the more common option. The advantage of annual production insurance is that it is cheaper and less complex than individually insuring each film project, as would be required with multiple short-term policies.
Is Annual Production Insurance Expensive?
How much annual production insurance will cost depends on the details of the production itself. In general, it is wise to budget 2% to 3% of a film's total budget toward insurance. However, increasing coverage in particularly risky areas can concurrently raise the premium of the insurance policy. Similarly, lowering coverage or increasing deductibles can reduce the overall cost.
This is a balancing act weighing both risk and potential protection, so it is wise to pay for as much insurance as is feasible; most often, the cost of replacing a single damaged piece of equipment or reshooting due to actor loss is far more costly than the insurance policy would have been. Working with an insurer that specializes in the film industry grants access to experts who can help studios to understand common coverage amounts and how to protect their productions without overpaying.
What Annual Production Insurance Policies Do Not Cover
While annual production insurance is meant to be a comprehensive and accessible means of protecting a film production from risk, it will not cover every risky endeavor that a shoot might undergo. Some of the most common things that annual production insurance will not cover are:
High-Risk Stunts
There is often some level of coverage for stunts included in an annual production insurance, which will usually fall within the same realm as other cast-related safeguards. However, some categories of stunts are considered especially risky, and seeking coverage for them can mean paying a higher premium or adding a rider to the policy. High-risk stunts often involve high-speed vehicles, underwater shoots or heavy machinery.
Cast & Crew Members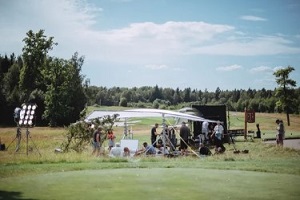 Most of the protections offered in a boilerplate annual production insurance policy will protect the general public from harm that may occur while filming. However, to comprehensively protect talent on set, you may need additional riders and coverage. This could include help covering injury to talent or the cost to reshoot when talent is replaced. Check your insurance policy to understand whether this is included.
Get Comprehensive Annual Production Insurance From MFE Insurance
Annual production insurance is an affordable way to ensure that a film production is protected against some of the most common damages and risks that can threaten the project. We specialize in helping partners in the film industry to wisely choose the right coverage for their projects, whether they are working on a single project or a dozen at once. Contact us online or at (213) 266-7990 to learn more about our annual production insurance and other film insurance options or to schedule an appointment.