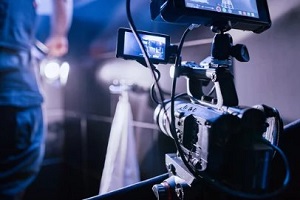 When you commit to a film, TV series, commercial, or other project, you must protect your performers, crew, film location, equipment, props, and clothing from entertainment industry liabilities. It is essential to get enough insurance to protect your assets.
Short-term production insurance can help you cover the cost of potential lawsuits. Moreover, it gives you a financial safety net if something goes wrong during your project.
Here is everything you need to know about short-term production insurance.
What Is Short-Term Production Insurance?
Short-term production insurance is accessible on a project-by-project basis, making it a viable alternative for producers who occasionally create videos. This form of insurance is available at affordable rates to accommodate all budgets.
Short-term production insurance providers specialize in the entertainment sector and customize packages to the unique requirements of a production. When you collaborate with short-term production insurance firms, you can rest assured that they have encountered every situation imaginable and fully grasp your position.
What Does Short-Term Production Insurance Policy Cover?
Typically, short-term production insurance policies cover a wide variety of productions, including television series, movies, music videos, documentaries, and webisodes. Depending on the specifics of your project and budget, coverage may include rented or owned equipment insurance, property insurance, third-party property damage, and similar safeguards.
Short-term production insurance can give protection against:
Health insurance
Protection for animals
Protection from injury
Protection of workers in high danger, such as stunt performers and pyrotechnic engineers
And much more
What Is The Duration Of Short-Term Production Coverage?
Since short-term production insurance protects your production based on each particular project, producers have a great deal of flexibility in terms of the duration of coverage. The production insurance coverage period might range from one day to several weeks or months.
When estimating your coverage period, it is essential to account for your preparation days. In nearly every state, production companies and filmmakers are required by law to carry entertainment insurance. Consult with a broker specializing in entertainment insurance if you are unsure if you need it.
What Is The Cost Of Short-Term Production Coverage?
The cost of your short-term film insurance is affected by the following factors:
The coverage choices that you elect to include will cause an increase in price proportionally
High-risk activities include potentially hazardous feats, water, pyrotechnics, aerials, special effects, etc.
Foreign sites for filming
Costly onset and pricey camera equipment
Cost of wardrobe, props, and set
Why Do You Need Short-Term Production Coverage?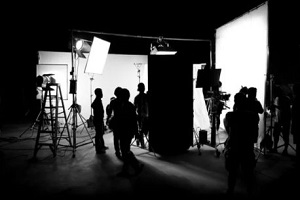 Film insurance is the best way to feel secure and protected against the unforeseen. Whether producing a high-budget feature or a low-budget short, you need to consider coverage options.
No matter how much money you spend, insurance may be reasonable if you locate the correct broker and insurance plan. It is considerably less expensive than replacing pricey equipment that might get lost or stolen.
If you want to develop projects such as documentaries, animations, training videos, promotional videos, reality series, television series, commercials, or infomercials, acquiring short-term production insurance is the most effective way to protect yourself throughout the project.
Additionally, short-term insurance is an excellent choice for short productions with a small number of projects per year. In contrast, if you shoot at least five times per year, you will almost surely benefit from an annual policy.
What Do I Need To Know Before Engaging With An Insurance Broker?
You can only get a video production insurance policy from an insurance broker.
Whether you purchase short-term production insurance online or in person at a brokerage firm, an insurance broker is always linked with your transaction.
Consequently, selecting the proper broker is crucial. The agent who secures your policy will determine how well it covers your needs and how affordable it is overall. Additionally, having a trusted resource in case of need is essential.
Ensure your insurance broker specializes in entertainment or production policies. Entertainment insurance brokers are familiar with production regulations and are skilled in "packaging" plans to provide you with ironclad protection at the most affordable price.
Conclusion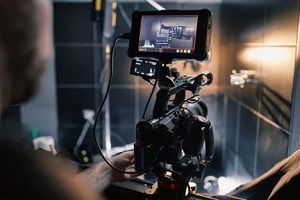 When you're shooting on a reality show or TV series set, you must cover your project with film production insurance. The greatest way to ensure you don't spend thousands developing your venture is to purchase short-term production insurance.
Make sure you meet all requirements before committing to short-term insurance production coverage. Look at your annual budget, the number of projects you want to work on, the number of days you want to shoot, and your desired number of days of filming.
Next, it's time to find an entertainment insurance broker to assist you in selecting the best policy.
Request a Quote from MFE Insurance for Production Insurance
If you're a film producer hoping to make a movie in as little as a few weeks, you need insurance that protects your project. MFE Insurance will help you determine if short-term production insurance is the best option for your company.
Consult with an MFE professional so that you can focus on creating your innovative new endeavor. Contact us right away, and we can start working on getting you an insurance policy that fits your needs.