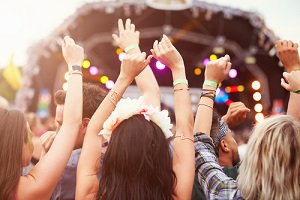 Music festivals are very popular events, especially during the summer months. According to statistics shared by Billboard, around 32 million people attend at least one music festival in the United States. each year, which is more than the population of Texas, the second-most populous state in the nation.
With so many people looking to spend a day listening to their favorite music live and soaking up the festival atmosphere, there is no shortage of risks involved in these large-scale events. Everything from property damage to bodily injury can take place, particularly at events where alcohol is involved. Here is a look at how music festival insurance can offer protection.
What Is Music Festival Insurance?
Music festival insurance is a type of policy that protects against certain claims involving those who are associated with the event, including attendees and vendors. It may contain any of the following coverage options:
General Liability
Widely considered to be one of the most important types of insurance coverage, general liability insurance covers a broad range of potential claims when hosting a music festival. These include property damage, advertising injury, medical payments, damage to premises that are rented to you, and bodily injury.
It is important to keep in mind, however, that the general liability coverage for music festivals and other special events works a little differently from general liability in most other industries. It may come with a variety of different exclusions that can see the insured left without protection from claims such as assault and battery.
Therefore, it is important to ask your insurance broker if you need to supplement your general liability insurance with any specific types of additional coverage to ensure full protection.
Liquor Liability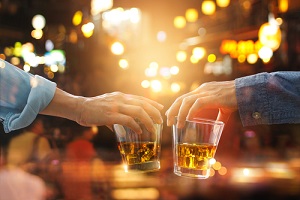 If your festival will be serving alcoholic beverages, it is essential to secure liquor liability coverage. Any time that there is a possibility of intoxication, it is important to consider all the potential risks.
This type of insurance can protect the company that serves alcohol from the types of claims that may occur should a patron drink too much and injure themselves or other people. For example, if a patron is intoxicated, leaves the venue and causes an accident, the music festival that served them could be liable for third-party damages.
Owned Equipment
If you are using your own equipment at a festival, owned equipment coverage can protect cameras and other production equipment that you own, as well as wardrobe, props, cars, and sets, in addition to third-party property damage.
Automobile Liability
If you or anyone who works for you uses any type of vehicle for work purposes, a commercial auto insurance policy is vital. This can pay for repairs if your business vehicle suffers from physical damage due to collision, theft or weather.
Third-Party Property Damage
Third-party property damage coverage provides protection if property belonging to others is damaged at your festival. It can also be extended to cover buildings as well.
Rented Equipment Coverage
If you will be renting equipment from another company to use at your festival, this type of policy can cover if the rented equipment becomes stolen, damaged, or broken. It typically covers the cost to repair or replace the damaged items.
Excess Liability
An excess liability insurance policy will provide additional coverage that extends beyond what is covered by the underlying liability policy. Once the original liability policy reaches its set limits, excess liability insurance will step in to protect from the type of catastrophic losses that may be seen in a major lawsuit.
Why Do You Need Music Festival Insurance?
In most cases, the venue at which you are hosting your music festival will require you to have music festival insurance. However, even if the venue, vendors or sponsors do not specifically require it, festival insurance is essential because there are so many things that can go wrong at these types of events.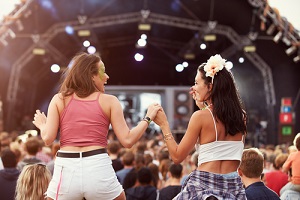 If someone becomes seriously injured during the festival or an expensive piece of equipment is damaged, you could end up having to pay for those costs out of pocket if you do not have adequate insurance protection.
In addition, music festival insurance can be helpful if the event must be cancelled or delayed at the last minute for a broad variety of reasons. Failing to get event cancellation insurance could leave you with substantial expenses to deal with on top of lost revenue.
Reach Out To The Specialty Insurance Brokerage
If you are organizing a music festival and you would like to learn more about the insurance options that are available to you, get in touch with the professionals at MFE Insurance Brokerage. With more than four decades of experience in insuring music festivals, we are well-positioned to create a policy for you that ensures all the bases are covered.